Fort Hartsuff Parade Grounds
Introduction
Most of the buildings at Fort Hartsuff are arranged around the 500' x 500' Parade Grounds. This area was where the posting of the colors and retreat, roll call, the changing of the guard, exercises, drills, and recreation, such as baseball, were conducted. The lone feature on the parade ground was the ninety-seven-foot tall flagpole
Images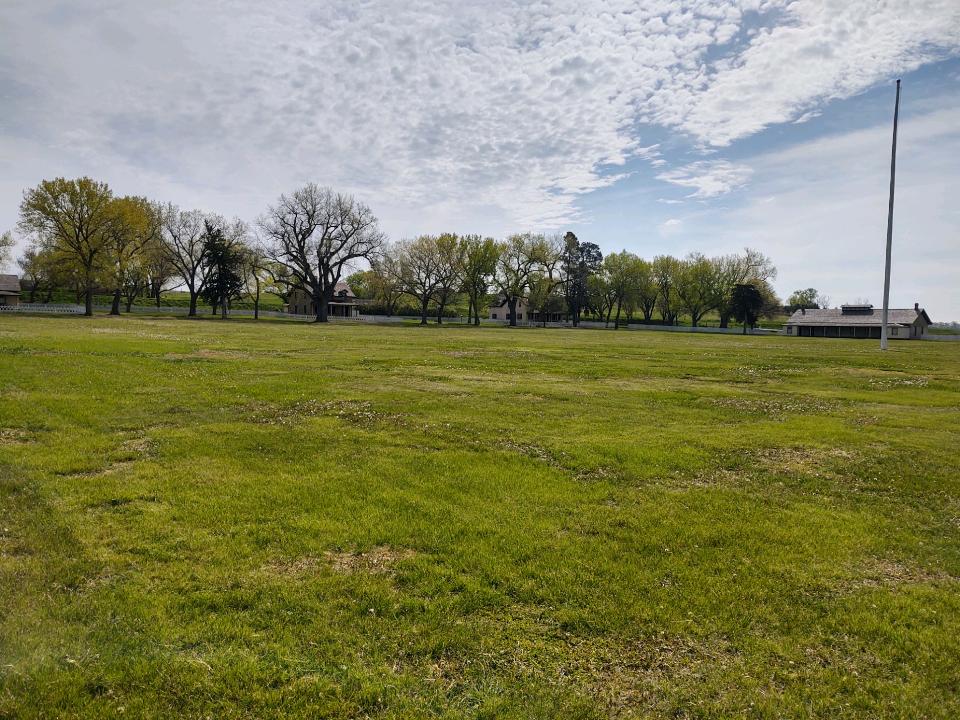 Reenactment on the Parade Grounds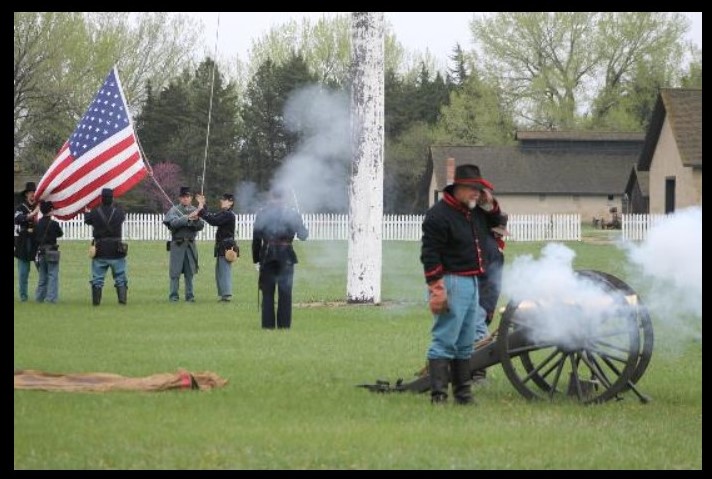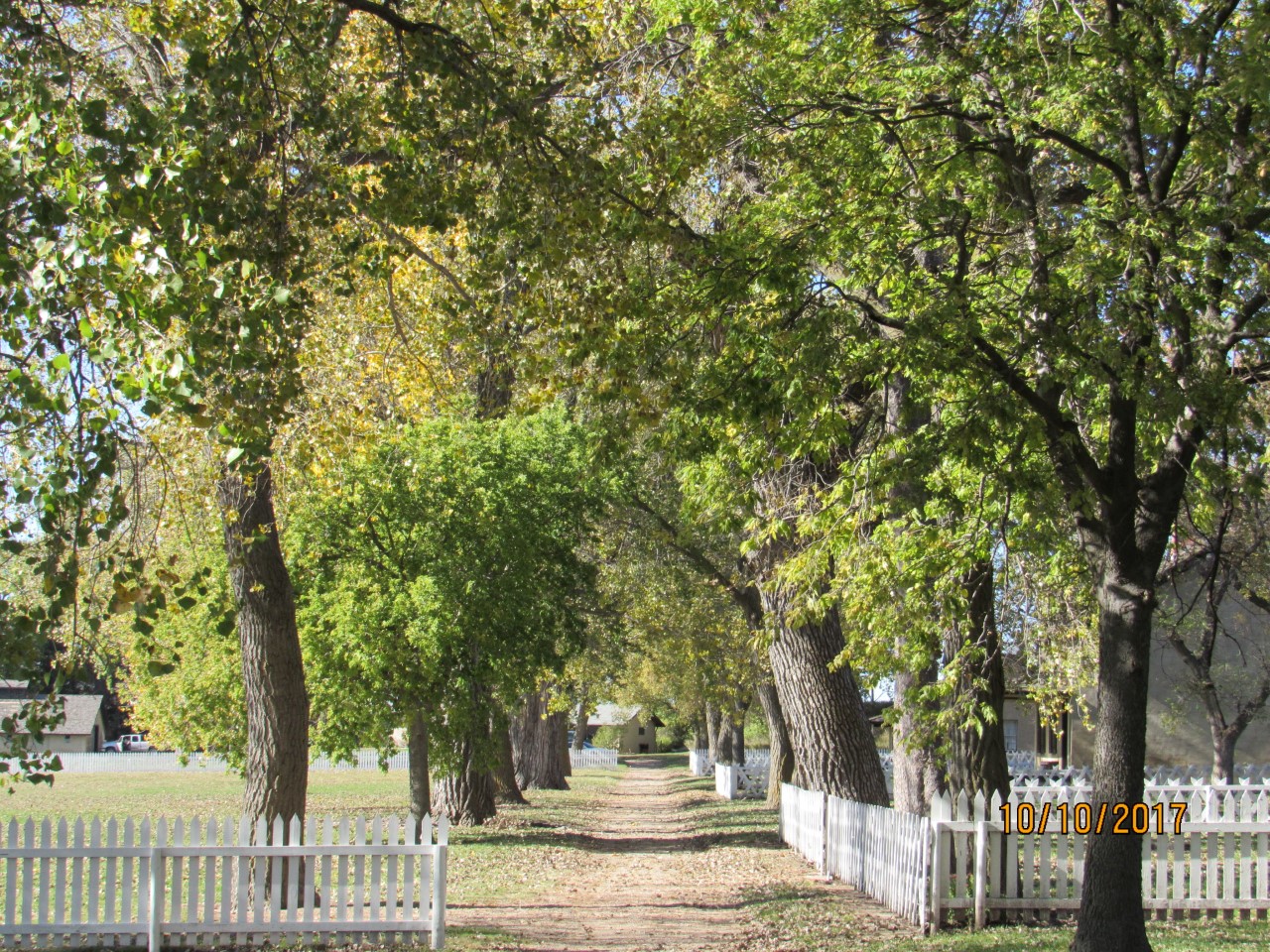 Backstory and Context
Most of the buildings at Fort Hartsuff are arranged around the 500' x 500' Parade Grounds. This area was where the posting of the colors and retreat, roll call, the changing of the guard, exercises, drills and recreation, such as baseball, were conducted. The lone feature on the parade ground was the ninety-seven foot tall flagpole. This pole was a Ponderosa Pine cut near present-day Long Pine, Nebraska (located northwest of the fort about 80 miles). 'Officer's Row' was part of the trail from Grand Island, Nebraska to Deadwood Dakota Territory.
Most visitors expect to see a stockade surrounding a fort (tall wooden walls). Fort Hartsuff is typical of Plains Army posts of the period, which did not have stockade walls. By the 1870's the United States Army realized that the Plains Indians preferred not to attack massed groups of soldiers. Instead, they wisely focused on individuals or small groups, so that success was more assured; therefore stockades were not needed to protect forts.
Sources
Domeier, Jim. "The Guide to Fort Hartsuff (1874-1881)." . .
Additional Information