Cookeville Railroad Depot and Museum
Introduction
Originally built in 1909, the Cookeville Depot Museum is listed on the National Register of Historic Places, and is the heart of Cookeville's historic west side district. The museum houses many Tennessee Central Railway artifacts, as well as an HO scale replica of what Cookeville's west side looked like in the summer of 1955. On the other side of the diorama is a replica of a coal tipple with a model train loading up with coal. The grounds surrounding the museum are considered a park area where the museum has a static display consisting of a 1913 Baldwin steam engine, a 1920s classic red caboose, a 1960s caboose, and two small track cars.
Images
Another view of the museum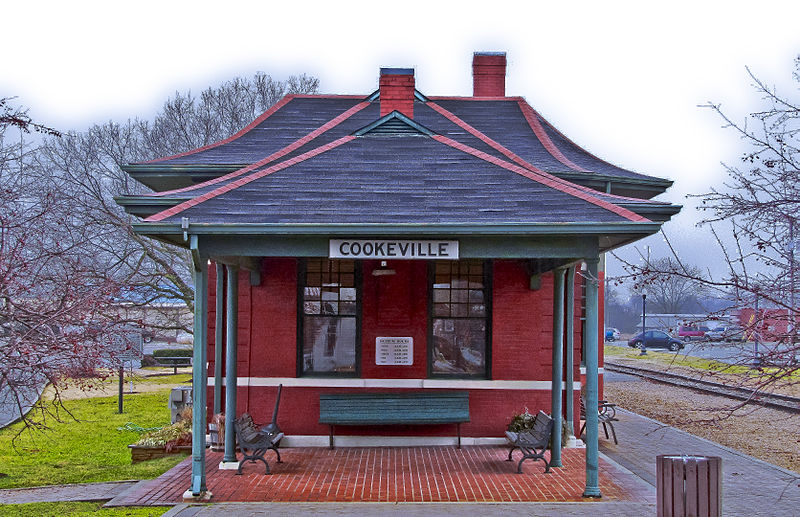 The Cookeville Railroad Depot and Museum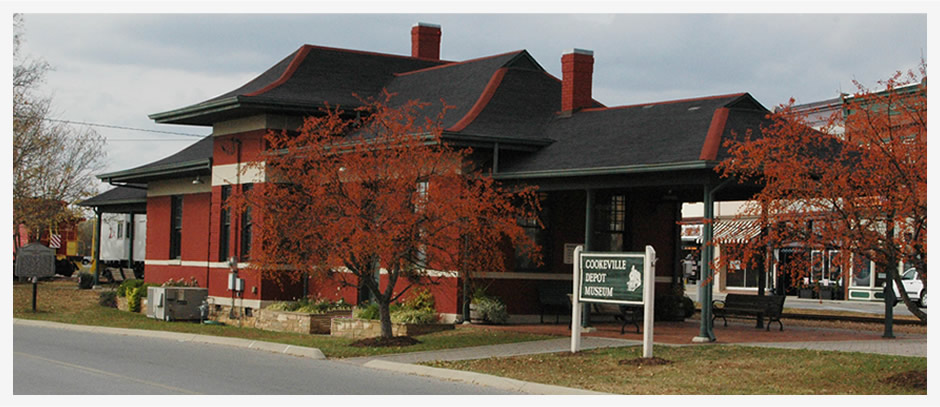 Backstory and Context
The current depot replaced an earlier one built in 1890. It is one of three brick depots that the Tennessee Central (TC) Railroad built. As in numerous other towns, the railroad was central to Cookeville and the County's development. Passenger service began to decline with the onset of personal cars and the railroad stopped it in 1955. In 1968, TC went out of business and was bought by the Louisville and Nashville Railroad which operated freight lines until 1974. The city of Cookeville bought the depot a year later and began restoration work. It opened as a museum soon after.
Sources
"History," http://www.cookevilledepot.com/index.php?option=com_content&view=article&id=51&Itemid=55. Retrieved 8-25-15. Pat Lane. "Tennessee Central Railroad Depot," National Register of Historic Places. 11-7-85.
Additional Information