Lewis and Clark State Historic Site
Introduction
Explorers of the Louisiana Territory, Meriwether Lewis and William Clark, embarked on their epic journey from what is now the Lewis and Clark State Historic Site. Dispatched by President Jefferson after his acquisition of the territory from France, the site is now the first stop on the National Lewis and Clark Heritage Trail that traces their journey to the Pacific. It boasts a replica of their encampment, Camp River Dubois, as well as numerous exhibits located within its 14,000 square foot visitor's center.
Images
Replica of Camp River Dubois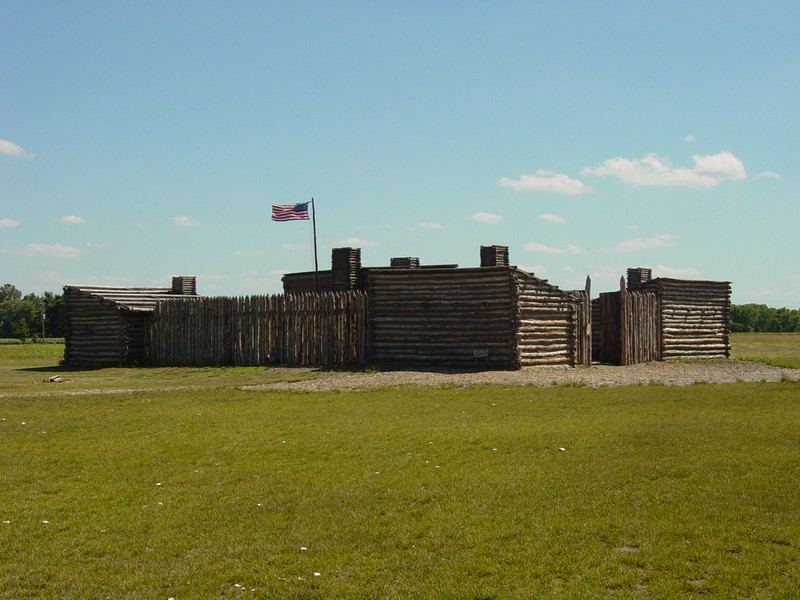 Keelboat exhibit within the visitor's center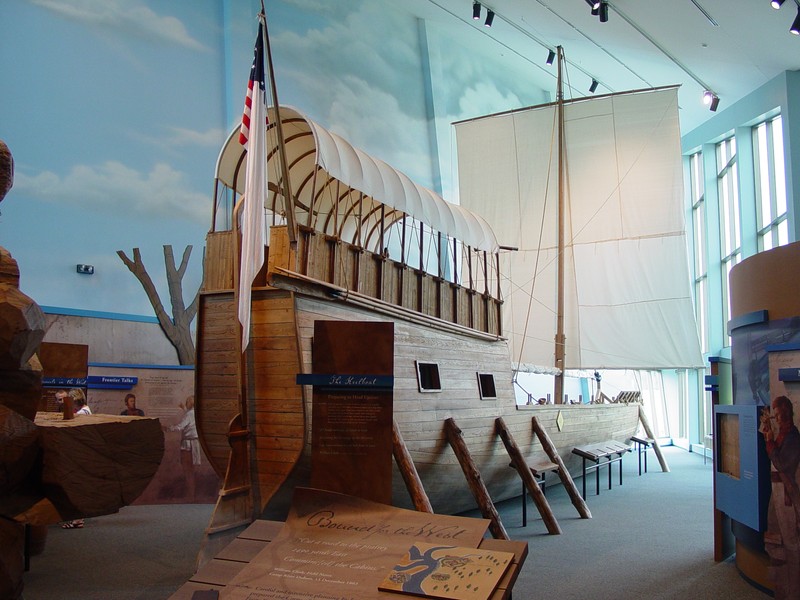 The site's visitor's center.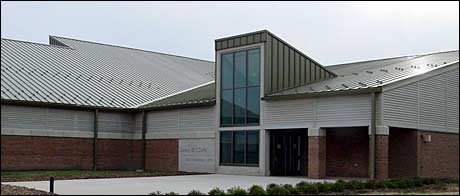 Backstory and Context
The site opened in 2002, in preparation for the bicentennial of the start of the expedition in 2004. Lewis and Clark spent over six months in the area recruiting men to assist and join them on their journey from December of 1803 to May of 1804. They also awaited the end of winter as well as the formal transfer of the Louisiana Territory to the United States. During that time the men also collected and built the many items they would require as they journeyed westward. The site was designated as the "official point of departure" by Meriwether Lewis himself.
In the visitor's center, the exhibits are divided into six galleries. The first is entitled, "Across this Continent" and focuses on the primary role rivers played in the journey as well as the development of the nation as a whole. The second gallery is referred to as "Visions," and examines the plans the US had for the newly gained territory. The third gallery invites patrons into the Convergence Theater to view a twelve minute video that reveals the convergence of people, place and ideas that occurred at Camp River Dubois.
The fourth gallery, "Bound for the Westward" features the center's primary exhibit, a replica, 55 foot keelboat, and also includes the various weapons and tools required for the journey. "An Epic Journey," the fifth gallery, presents audio readings of Lewis and Clark's journal entries and reproduced journal drawings, as well as mounted examples of the "new" species they discovered. The last gallery, "Rediscovering the Corps" examines the consequences, myths, and meanings of the expedition and traces the transformation of the American west.
Additional Information