Fort Massac State Park
Introduction
Fort Massac State Park marks the location of an important strategic military site along the Ohio River. Located just east of Metropolis, Illinois, Native Americans had long used the site. It wasn't until the French arrived that the first fort was built in 1757 during the French and Indian War (the war in which the French fought the British for control of what is now the central United States). It was later rebuilt in 1760 and renamed Fort Massiac after French Minister of Colonial Affairs. The park offers several activities including camping, hiking, and picnicking. The site of the fort(s) was placed on the National Register of Historic Places in 1971.
Images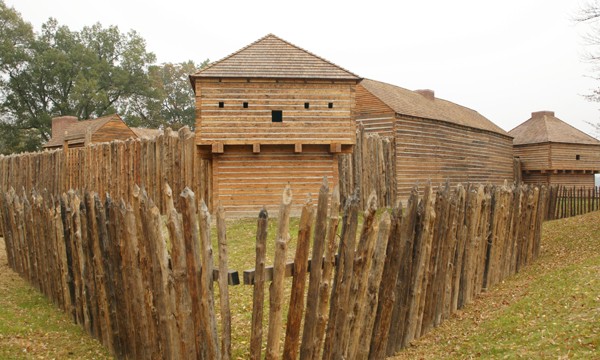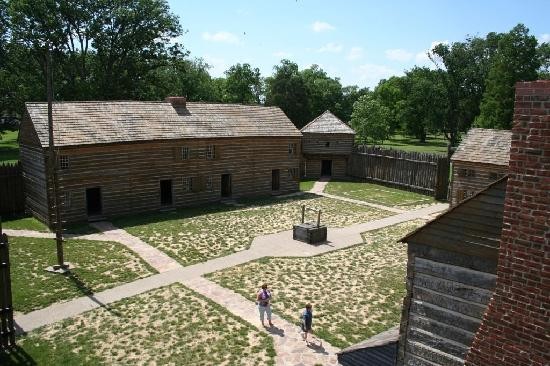 Looking towards the Ohio River
Backstory and Context
The fort's only action came in a failed Cherokee attack in the early 1760s. When the French and Indian War concluded, the French abandoned the fort and was burned to the ground by a group of Chicksaw natives. The British arrived not long after but did not rebuild it, a decision that would later prove costly during the Revolutionary War. George Rogers Clark and his men arrived in present day Massac County and traveled northwards unaposed for 100 miles, securing the territory for United States.

George Washington ordered that the fort be rebuilt in 1794 and it was in operation for 20 years, protecting commercial and military interests in the Ohio Valley. An earthquake destroyed it in 1811 but was later rebuilt for the War of 1812. It was abandoned and settlers dismantled it for building material. The site briefly served as a training camp during the Civil War before it was abandoned once again due an outbreak of measles. The Daughters of the Revolution bought 24 acres around the site in 1903 and helped secure the property as Illinois' first state park. A replica fort dating to 1802 was built in 2002.



Sources
About Fort Massac State Park. Illinois Department of Natural Resources. . Accessed February 06, 2019. http://www.dnr.illinois.gov/Parks/About/Pages/FortMassac.aspx.


Additional Information