The Museum at the Brig
Introduction
Located within the 4,000 acre Farragut State Park, the Museum at the Brig is one of the few remaining buildings left from the Farragut Naval Training Station. This former naval prison, or brig, now serves as a museum that conveys the history of the training station and the 293,000 recruits who passed through it.
Images
Overhead shot of the Museum at the Brig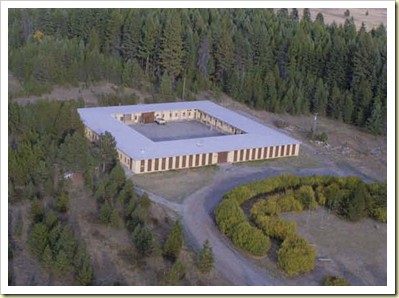 Bust located at Memorial Plaza entitled "Rite of Passage."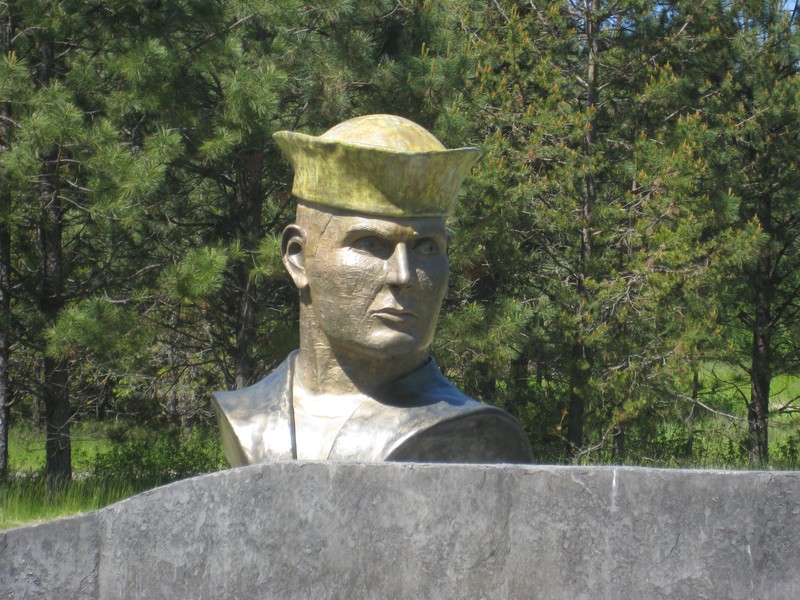 Parade ground of the former Farragut Naval Training Station.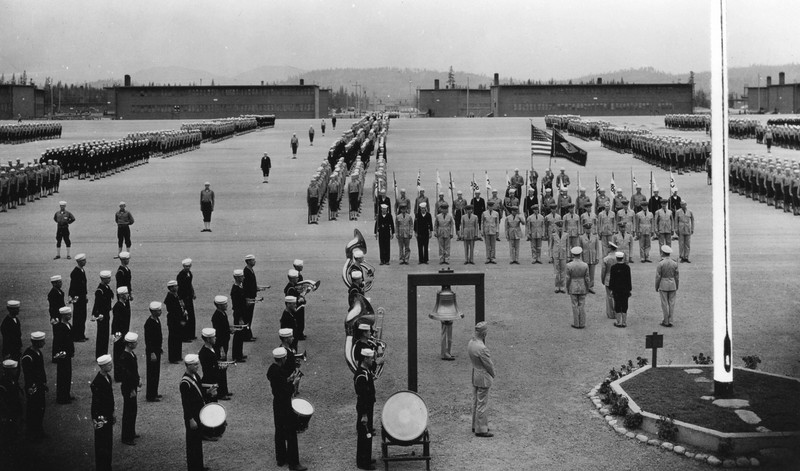 Backstory and Context
The Farragut Naval Training Station , which was located along the shores of Lake Pend Oreille, had a short, but important life. It first opened in 1942 and soon became the largest city in Idaho, with over 55,000 residents, most naval recruits. At its peak, it was the second largest naval training center on the globe. Its last recruit graduated in 1945, and the station was finally closed in 1946, its job completed.
The land previously occupied by the training station was eventually deeded to Idaho's Department of Parks and Recreation in 1964 and it was quickly converted into a vibrant and popular state park. The state also made the decision to keep the naval station's brig in place to serve as a museum, dedicated to the sacrifices made by the many recruits who came through on their way to a world at war.
Square and squat, the museum contains a large central courtyard that was once used as a prisoner exercise yard. It now displays many interpretive exhibits with letters, photos, equipment used by the recruits, their personal affects, and furniture. It also houses a visual/audio theater, two original and restored 1940s vehicles, original prison cells and a gift shop. Located nearby is Memorial Plaza which was dedicated in 2006. It includes a large sculpture of a recruit, called "Rite of Passage," and 29 footprints at attention that represent the 290,000 recruits who marched close by.
Additional Information