The Red Skelton Museum of American Comedy
Introduction
Opening its doors in July 2013, The Red Skelton Museum of American Comedy celebrates the life of iconic American comedian Richard "Red" Skelton and educates guests on his contributions to American comedy. The museum contains interactive exhibits featuring memorabilia, costumes, 200 of Red's paintings (Red was also a painter, composer, and writer), his characters, and a biographical film. Open to the public, this museum hopes to educate future generations on one of history's most celebrated comedians.
Images
The Red Skelton Museum of American Comedy.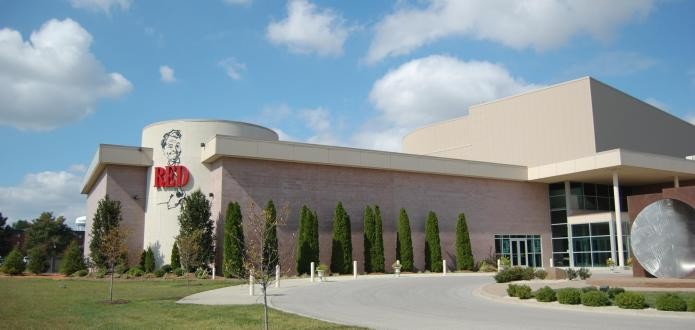 Red Skelton (1913 – 1997)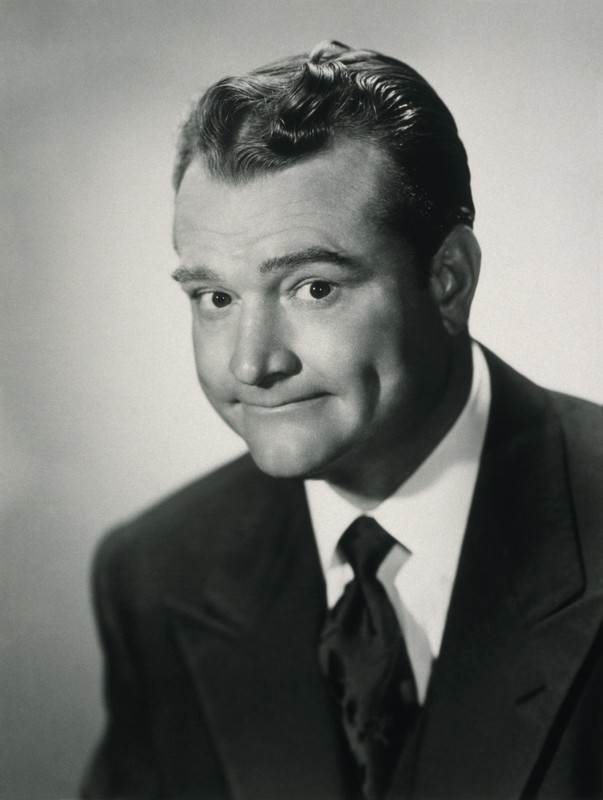 Backstory and Context
Red Skelton was born in Vincennes, IN in 1913 to a life of poverty, with his father dying two months before Red's birth. Red was forced to do several odd jobs to support his family, including selling newspapers. Despite his tough childhood, he was known in the community as a fun-loving kid. By chance, Red met comedian Ed Wynn outside a theater where he was selling newspapers. Ed invited the boy backstage to see a performance and the young Red was enthralled by what he witnessed. That night marked the beginning of his comedic career. When he turned fifteen, Red left home and joined various vaudeville, minstrel and burlesque acts. He slowly worked his way up to radio in the late 1930s and had his own show in the 1940s. He moved to TV in 1951 and his show had a successful run until 1971.
Although Red passed away in 1997, his legacy would continue in the museum. Proposed by the late Dr. Phillip M. Summers, and later dedicated in his honor, the museum went through several years of planning. The committee working to open the museum also opened a nearby location, the Red Skelton Performing Arts Center in 2006. On July 18th, 2013, the Red Skelton museum finally opened to the public, just in time for what would have been Red's 100th birthday.
Hosting a variety of exhibits from throughout Red's long-established career, the museum houses Red's costumes, paintings, films, and dozens of other memorabilia. The museum also holds several events throughout the year, including the "America's Clown" award ceremony, which has been held annually since 2007 and seeks to honor some of the country's greatest comedians, and the annual Laughter Film Festival, which encourages participants to submit family-friendly films with as little dialogue as possible. As the museum expands, future exhibits focusing on Red's holiday specials are planned to be opened in the future, including "The Gift of Giving," on October 23 through December 30, 2018. Comedy lovers far and wide are encouraged to stop on by and learn about one of history's best comedians.
Sources
Museum Foundation. Red Skelton Museum. n d. Accessed October 17, 2018. http://redskeltonmuseum.org/museum-foundation/.

Grand Opening Set For Red Skelton Museum. Inside Indiana Business. August 18, 2015. Accessed October 17, 2018. http://www.insideindianabusiness.com/story/29814432/grand-opening-set-for-red-skelton-museum.
Additional Information