York Courthouse
Introduction
The current York Courthouse is located at the site of the city's second courthouse which was constructed from 1839 through 1841. This structure featured a marble staircase and six 20-foot tall columnns in the front of the building. Although the exterior was elegant, the county soon needed a larger structure that featured three domes. The present courthouse replaced that structure.
Images
A hand drawn picture of the second courthouse.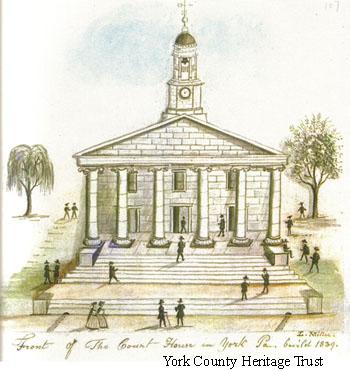 A photograph of the current courthouse.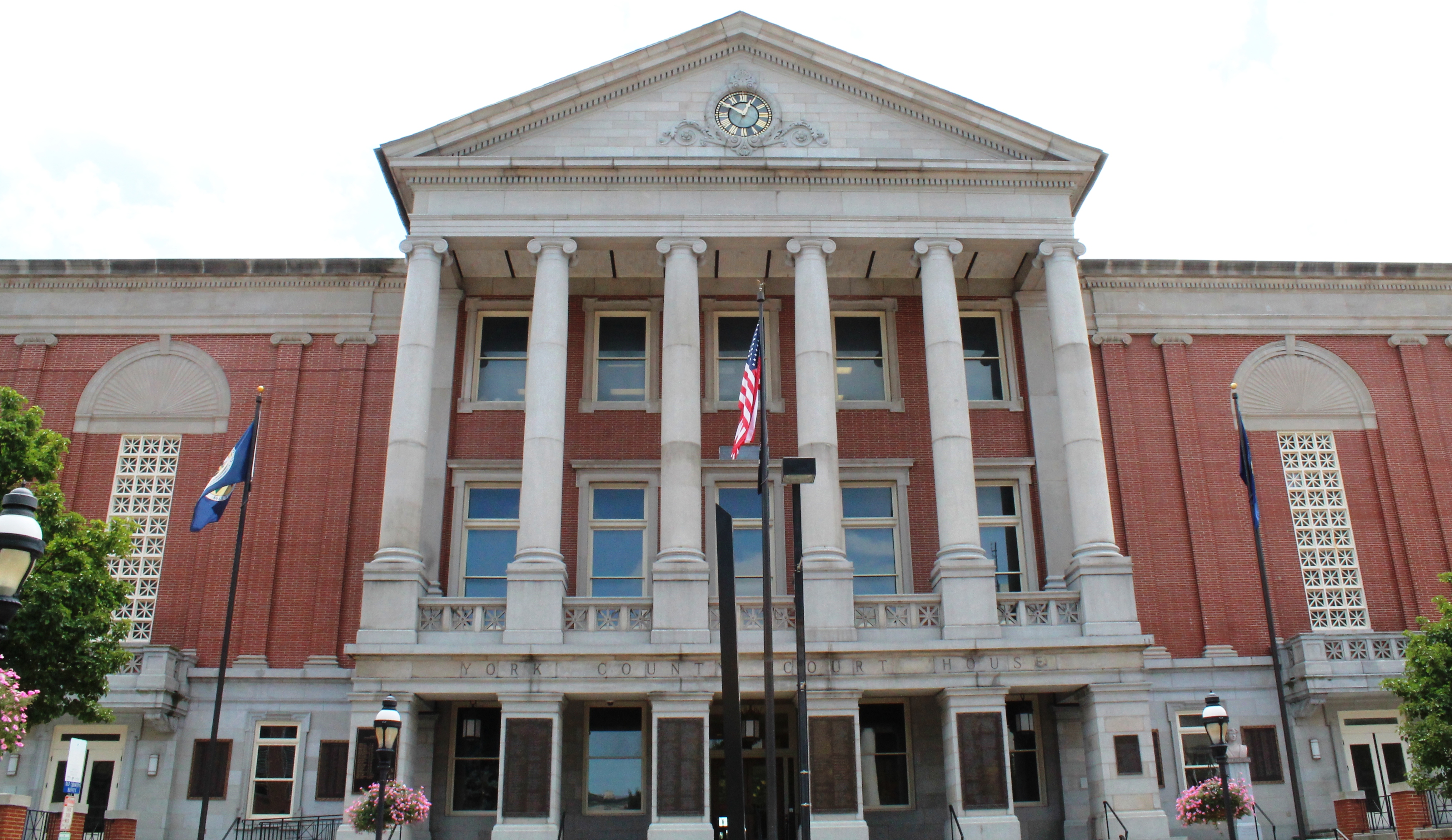 Backstory and Context
The first courthouse that was built in the city of York was down the road at 205 West Market St. In 1841, the first courthouse was sold and demolished, after the second courthouse was built, despite what many residents wanted. The second courthouse's construction was started in 1839, and finished in 1841. In 1863, Confederate General Jubal Early, along with his 10,000 troops, took over the sheriff's office. He demanded $100,000, food, supplies, and sundries for sparring the city. The city was only able to raise $28,000. Fortunately, for the residents of York, Early was called to Gettysburg and the city was spared.
The third courthouse was built in 1898 in the same location as the second courthouse. Architect John Augustus Dempwolf, designed the structure which was completed at a cost of $450,000. The fourth courthouse features more modern design and the addition of two courtrooms and large wings on the east and west sides of the building.
Sources
McClure, Jim "The Judicial Center: Is it York Count's 4th or 5th Courthouse?" York Blog 1 Oct. 2015 Web. 4 Aug. 2015 Miller, Lewis. The New Courthouse. 1839. Web. 10 August 2015. Crider, Pattie. Old York County Courthouse. 28 July 2013. Web. 10 August 2015.