Yorktowne Hotel
Introduction
The 11-floor Yorktowne Hotel is designed in the Renaissance revival style and first opened its doors in 1925. Plans for its construction began in 1923, as the twenties were just starting to roar, and York was seen as a city on the rise in need of a downtown hotel. It featured 20-foot ceilings, oversized guest rooms, brass and crystal chandeliers, and mirrored and paneled walls. It was expanded in 1929 and again in 1957. It was recently purchased by the York County Industrial Development Authority and closed in November of 2016 for a $20 million makeover. Plans are to re-open the hotel in early 2019 as a mixed-use building with retail space, guest rooms and apartments.
Images
The Yorktowne Hotel first opened its doors in 1925.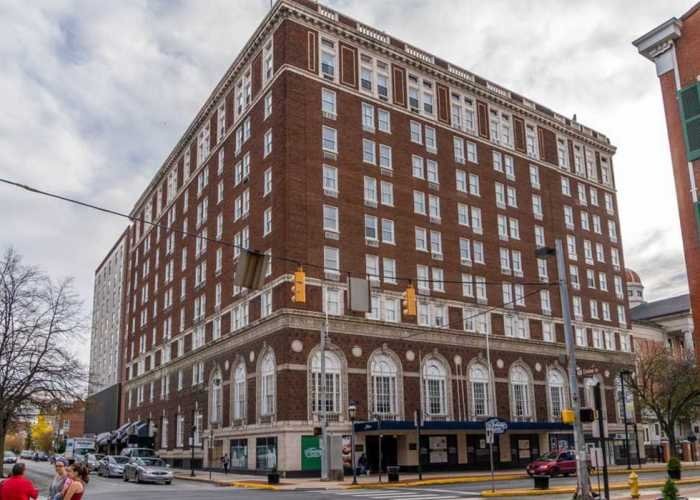 The Yorktowne was a popular wedding venue and will hopefully be again in the near future.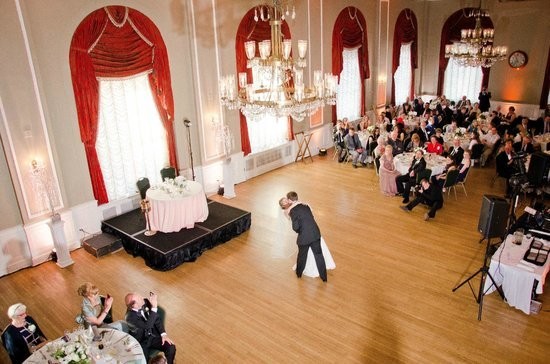 The Yorktowne prior to the 1957 addition.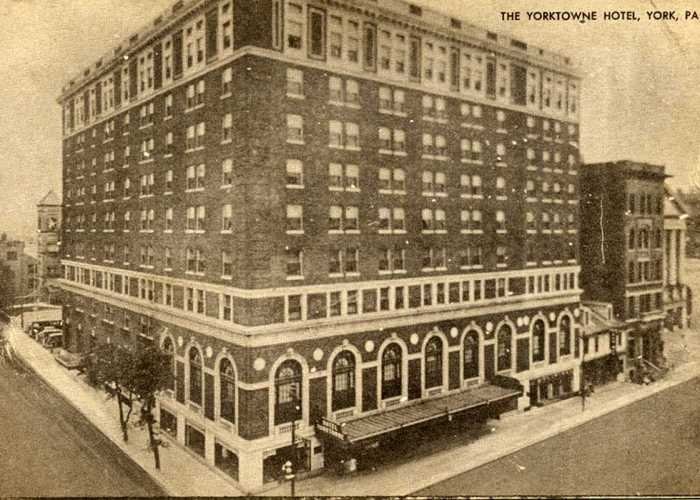 Street level dining should return to the Yorktowne when it re-opens.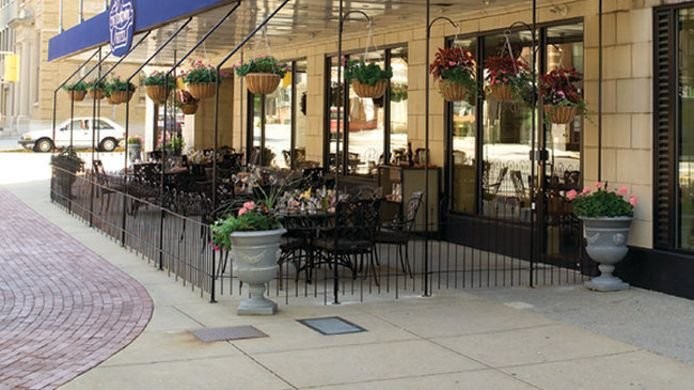 This lobby piano was just one of hundreds of items auctioned off in 2017.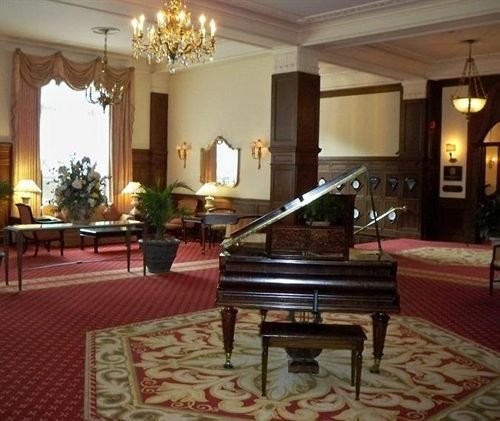 Backstory and Context
W.L. Stoddart was appointed by the hotel's executive committee to design the eleven story hotel. Construction on the hotel started January 1st, 1925, less than a year after the Chamber of Commerce appointed a committee charged with investigating the construction of a luxury hotel since York was centrally located near Philadelphia, Baltimore and Harrisburg. City boosters promoted the plan with editorials in the local press with headlines such as "Modern Hotels DO Pay!" By the 1940s, the hotel contained well over 200 rooms and expansion plans were being made.
The Yorktowne Hotel enjoyed initial success but struggled during the Great Depression and the 1970s, when travelers chose accommodations near the interstate over the more expensive downtown hotels. In February of 2011, the historic hotel was scheduled for sheriff's sale after PNC Bank claimed the hotel owners defaulted on $4.5 million loan and owed more than $20,000 in late fees. The sale was scheduled for June 13th but it was canceled after the hotel owners believed they reached an agreement through negotiations to prevent the foreclosure. According to county records the York Hotel Group paid $5.25 million to buy the building- a sale that may have prevented the hotel from closing.
By the start of the 21st century the Yorktowne had fallen into a state of disrepair due to neglect. The roof leaked, the masonry had deteriorated and its rooms were in need of modern upgrades. It also had no sprinkler system or proper handicap access and its HVAC, plumbing and electrical systems were all substandard. Despite all its shortcomings, the hotel was purchased at sheriff's auction in 2011 by the Starwood Property Trust which, in turn, sold it to the York County Industrial Development Authority (YCIDA) in 2015 for $1.8 million. In mid-2017, the YCIDA auctioned off much of the hotel's contents in order to raise funds for a potential remodel.
The YCIDA then decided to embark on a $20 million renovation of the venerable hotel. These renovations include the demolition of the 1957 Duke Street addition to the hotel which will be converted into a courtyard. The addition of a rooftop bar is also being contemplated The YCIDA also plans to reduce the total number of guest rooms, add apartments and open the first floor for retail space. A late 2018 or early 2019 grand re-opening is planned.
Sources
Haber, Gary. "York County IDA interested in possibly buying Yorktowne Hotel." witf. September 2, 2015. Accessed December 22, 2017. http://www.witf.org/news/2015/09/york-county-ida-interested-in-possibly-buying-yorktowne-hotel.php
YCIDA. "Due Diligence Report for the Yorktowne Hotel." YCEA. August 4, 2015. Accessed December 22, 2017. http://www.ycea-pa.org/wp-content/uploads/2017/01/Internal-Due-Diligence-Report.pdf
O'Conner, David. "Yorketown renovation could mean new apartments, demolition of 1957 addition." Central Penn Business Journal. May 9, 2017. Accessed December 22, 2017. http://www.cpbj.com/article/20170509/CPBJ01/170509803/yorktowne-renovation-could-mean-new-apartments...
McClure, James. Yorktowne Hotel serves as 11-story measuring stick." York Daily Record. January 11, 2017. Accessed December 22, 2017. http://www.ydr.com/story/news/history/blogs/york-town-square/2017/01/11/racism-segregation-york-pa/9...
Additional Information