Newport Air Field
Introduction
The Newport Air Field, also known as the Newport Municipal Airport, is an air field near Newport, Arkansas. Built in the early 1940s, the Air Field was originally used as an Army air field during World War II. Afterwards, it was given to the City of Newport and has seen civilian use ever since.
Images
An aerial view of the Newport Air Field.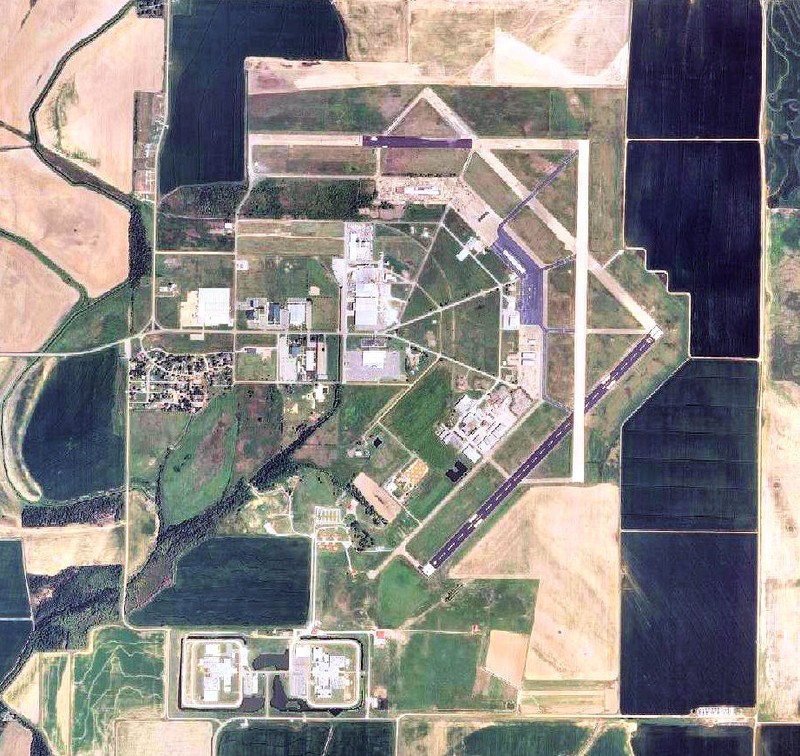 Backstory and Context
In the midst of World War II, the State of Arkansas selected Newport as the location of one of several Army training air fields in the state in 1942. Construction began soon after its selection, displacing several homes around the area. Housing soon became an issue, and as a result, over 200 family housing units were constructed in order to counter the home displacement issue. Although construction of many sections of the base were still ongoing, the Air Field was dedicated on November 1st, 1942, and later that month, the base began to be populated with air field personnel. It was not until the beginning of January 1943 that training exercises began, wherein cadets would receive training not just in basic military training, but also in tactics such as chemical warfare.
The Air Field was used by the Army until 1944, when it was given over to the United States Navy for use, and it was renamed the Marine Corps Auxiliary Air Field. The Navy only used the base for around a year, however, and when they pulled out in 1945, it was converted into a camp for German prisoners of war. The POWs were held there roughly from the fall of 1945 to January of 1946, but as of the end of the war, the Air Field was no longer needed, and it was declared to be surplus by the US government. The Air Field was subsequently given to the City of Newport soon after for use as a civilian air field and industrial park. Many buildings were cleared off to make way for new ones, including an airport terminal which was built in 1983, and the Newport Air Field still sees some use of its runways today.
Sources
http://www.encyclopediaofarkansas.net/encyclopedia/entry-detail.aspx?entryID=5432