Calvin Coolidge Homestead
Introduction
The Calvin Coolidge Homestead is located in Plymouth Notch, Vermont, and is the home where President Calvin Coolidge was born on 4 July 1872. The home is belongs to the State of Vermont and is ran by the Vermont Division for Historic Preservation. Today there is now a museum and an Education Center located at the home.
Images
Calvin Coolidge Homestead
The room in which Calvin Coolidge was sworn in as President of the United States at the home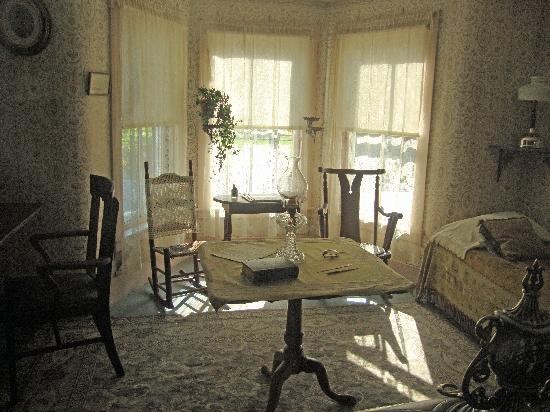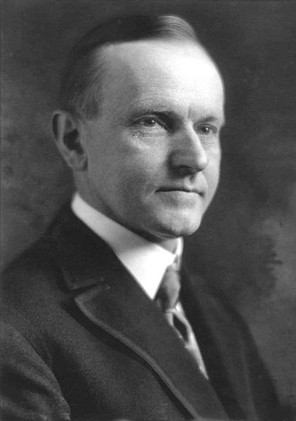 Backstory and Context
The location includes the actual home of Coolidge and other locations on the site that were a part of his life and the lives of his past family members. It includes the place he was born, the family homestead, and the homes of family members and acquaintances. The location has 12 or 13 structures on it. The home is also where Coolidge was sworn in as the thirtieth President of the United States. On 2 August 1923 Coolidge was given the news that President Warren G. Harding had passed away while at the home. It was after hearing this news, at 2:47am on August 3, that Coolidge was given the presidential oath by his dad, who was a notary public. The event occurred in the family parlor that was lit by a kerosene lamp.
The location make up more than 600 acres that consist of the hillside cemetery where President Coolidge and family members have been laid to rest, the Union Christian Church, the Florence Cilley General Store, a single roomed schoolhouse, the Aldrich House, the Wilder Barns, the Wilder House, and the cheese factory. The site includes real artifacts to stay true to its past.1 Presently what used to be a parlor in the home, that was occupied just for special events, has the Black walnut, horsehair detailed furniture that President Coolidge's dad bought in 1876; the actual rug, lace curtains, and cast-iron stove are all still there too. The room called the "Oath of Office Room" contains the table, Bible, and kerosene lamp that were part of Coolidge's inauguration. When President Coolidge and his wife would come back to the home they stayed in a room on the second floor of the house. Due the second floor not being open to visitors, the contents of the room were relocated to one of the rooms on the first floor.
Calvin Coolidge grew up in the home throughout his youth, not moving out until 1887 to go to school. He spent the majority of his adult life in Northampton, Massachusetts, but he visited his childhood home on a normal basis. He always had a soft spot for Vermont and the people who lived there. Coolidge was called "Silent Cal," and was known for his honesty, thrift, and quietness. As president he brought back the people's confidence in the government following the controversies that surrounded the Harding administration, and represented endurance in a time of fast and blurring social change.
President Coolidge passed away in 1933 when he was 60 years old. Coolidge's son, John, received possession of the home after his death, and in 1956 John gave the house and its contents to the State of Vermont. Vermont gave the home the honor of being a historic shrine and the next year visitors were allowed to tour the home. Presently the home can be seen almost unchanged to how it was when Coolidge and his family occupied it. . The homestead has been named a National Historic Landmark.2
Sources
Overview and Footnote 1: "Calvin Coolidge Presidential Foundation," accessed on August 2, 2015, https://coolidgefoundation.org/the-foundation-historic-site/site/about-the-historic-site/ Footnote 2: "nps.gov," accessed on August 2, 2015, http://www.nps.gov/nr/travel/presidents/calvin_coolidge_homestead.html
Additional Information