Herndon Home Museum
Introduction
The Herndon Home Museum is located at 587 University Place in Atlanta, Georgia and was the former home of Alonzo Franklin Herndon, African American business leader and founder of the Atlanta Life Insurance Company. The fifteen-room structure was completed in 1910 and was built by local African American craftsmen. The home was designated a national historical landmark in 2000. Today, the structure houses the Herndon Home Museum, which is operated by the Alonzo F. and Norris B. Herndon Foundation, Inc. The foundation seeks to raise awareness of the Herndons and explores the contributions of both the family and the larger African American population of post-war Atlanta.
Images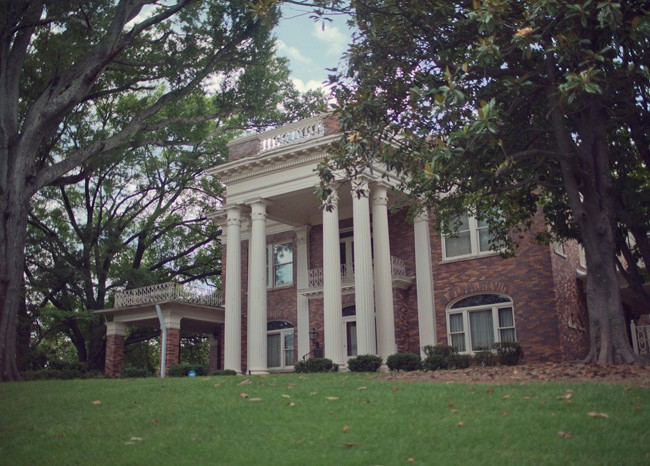 Backstory and Context
Alonzo Herndon was born the son of a white farmer and a slave in 1858. He was a slave himself in his youth but died a millionaire in 1927. After the American Civil War, Alonzo worked as a sharecropper, a farmhand, and ultimately began to learn the barber trade. He owned his own business after a fairly short period and expanded to several locations. He bought a failing life insurance company in 1905, which he expanded rapidly into a successful business that reached several states. In addition to his own success, Herndon supported various other Black-owned and local businesses. Over a century later, Atlanta Life is still ranked nationally as one of the best Black-owned financial companies.
Herndon's wife, Adrienne McNeil Herndon, died before the house was completed. However, she designed much of its interior and was influenced by her exposure to the newest styles in New York and Boston. McNeil was an activist, actress, and professor at Atlanta University. She performed and studied on the East Coast, in the end living separately from Herndon with their son, Norris, in order to study there and escape the racial riots of Atlanta. After her death, Alonzo married Jessie Gillespie, a hairdresser and manicurist who would become the first female leader of Atlanta Life after Alonzo's death.
The 15-room house was deemed a National Historic Landmark in 2000. It is currently a museum open to the public. The Herndon Foundation, founded by Norris Herndon to support his father's legacy, is a non-profit that supports various enterprises, both charitable and to support business growth.
Sources
About the Herndon Foundation , herndonhome.org. January 1st 2019. Accessed November 30th 2019. http://www.herndonhome.org/about-museum/.
Herndon Home, City of Atlanta, GA. January 1st 2019. Accessed November 30th 2019. https://www.atlantaga.gov/government/departments/city-planning/office-of-design/urban-design-commission/herndon-home.
Herndon Home, National Park Service Atlanta. January 1st 2019. Accessed November 30th 2019. https://www.nps.gov/nr/travel/atlanta/her.htm.
Additional Information