Paul Bunyan Logging Camp Museum
Introduction
The Paul Bunyan Logging Camp Museum is located on Carson Park in Eau Claire, Wisconsin. It is just next to the Chippewa Valley Museum (joint tickets to both museums are available). The camp was founded in 1934 and recreates the life of a logging camp during the 1890s. The visitor center features exhibits that display logging artifacts and memorabilia. The site contains several additional buildings: the barn, Blacksmith's shop, cook shanty, bunkhouse, wanigan, foreman's office, heavy and equipment shed. The museum also addresses the effects logging had on the forest and wildlife. The U.S. Chainsaw Sculpture Championship will be held here in 2015.
Images
The Paul Bunyan Logging Camp Museum.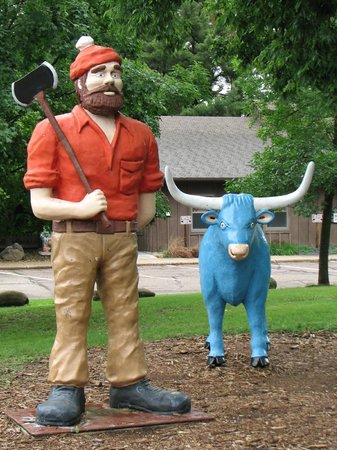 A visitor looks over some of the logging artifacts at the museum.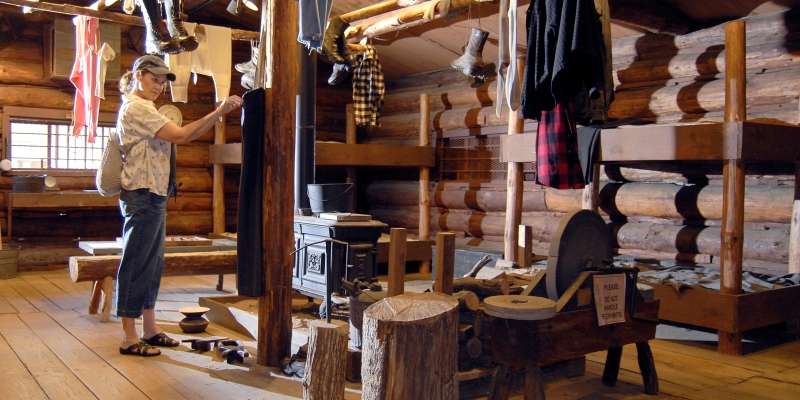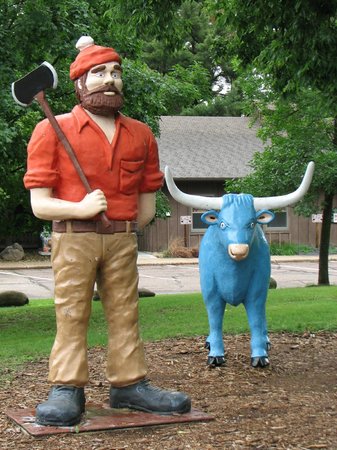 Sources
http://www.paulbunyancamp.org/index.html
Additional Information