Tower Hill State Park
Introduction
Tower Hill State Park is located in Spring Green, Wisconsin and it is notable for its reconstructed Helena Shot Tower. Shot towers are used to make lead pellets (bullets) for firearms, primarily shotguns, as well as other uses. Molten lead was poured through a strainer at the top of the tower and formed into round droplets which cooled as they fell; they landed in water and cooled off further. The Helena Shot Tower was built in 1832 by Daniel Whitney. The enterprise was successful and it played an important role in the settlement and prosperity of southwestern Wisconsin. The park was founded in 1922 and was placed on the National Register of Historic Places in 1974. The tower was reconstructed in 1971.
Images
View of the reconstructed tower.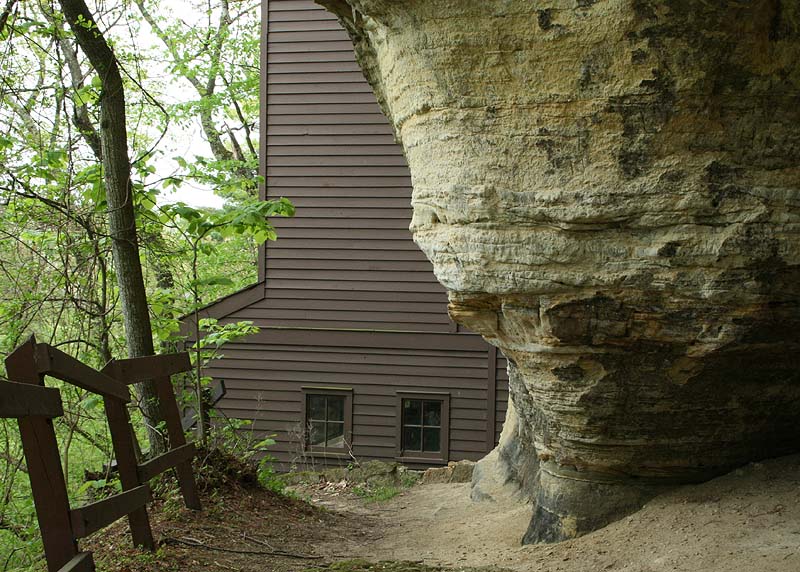 Workers reached the fallen pellets through this tunnel.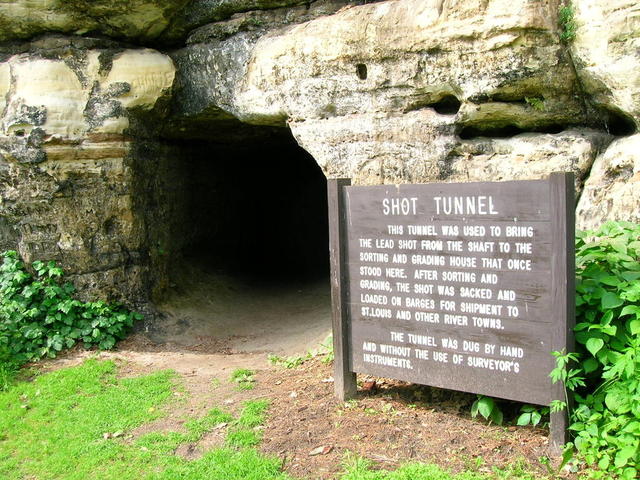 Backstory and Context
The park is located in a driftless area, where glaciers did not reach during the ice ages. Glaciers never "leveled" the terrain. Whitney came across a high cliff and thought it would be suitable place for the shot tower. Operations ended in 1860 and the site was bought by Unitarian minister Jenkin Lloyd Jones, the uncle of Frank Lloyd Wright. He established a retreat and educational center there and built 25 cottages. After Jenkins died his wife gave the land to the state in 1918 and it became a park in 1922.

Sources
"History," http://dnr.wi.gov/topic/parks/name/towerhill/history.html. Retrieved 7-25-15.
Additional Information