Fort Abraham Lincoln State Park
Introduction
Fort Abraham Lincoln State Park is located on the western bank of the Missouri River just south of Bismarck. It was from here that Lt. Col. George Armstrong Custer and the 7th Cavalry force departed on their campaign against the Sioux in the summer of 1876 and were soundly defeated in Montana at the Battle of Little Bighorn in June. The fort was one of several established along the Missouri River to protect railroad construction and American and European settlement in the region, which had been previously recognized as Indian territory. Today the park features the reconstructed buildings of the fort, such as Armstrong's house, the commissary storehouse, barracks, and granary. Within the park is also the site of a Mandan Indian village, which features a few reconstructed earthlodge houses that depict how the Mandan lived here from 1575-1781. The park also has a visitor center, hiking and horse riding trails, picnic areas, a playground, amphitheater, and camp/RV sites. Tours of the fort and village offered from May-September.
Images
The reconstructed Mandan village gives visitors a sense as to what life was like for the Mandan between 1575-1781. Photo: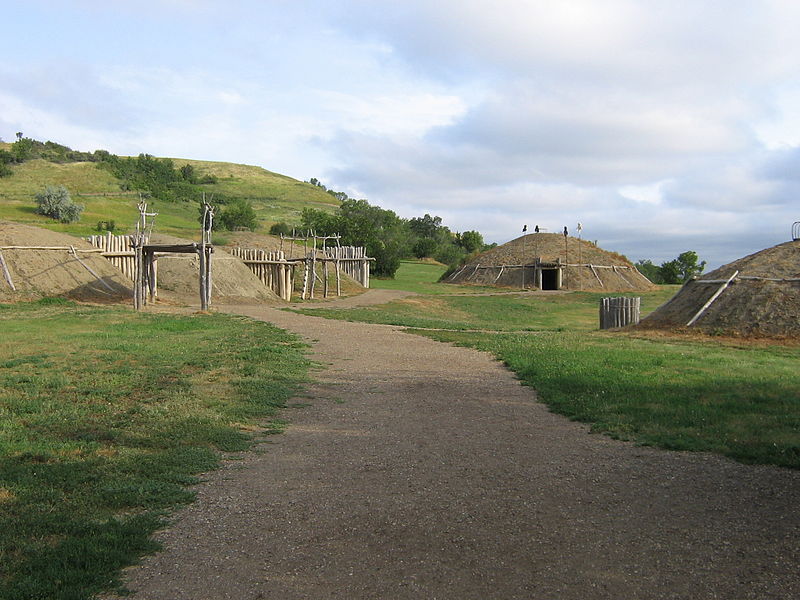 The reconstructed George Armstrong Custer's House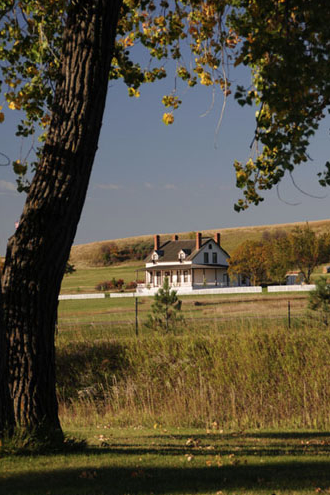 The reconstructed barracks can be seen in the distance.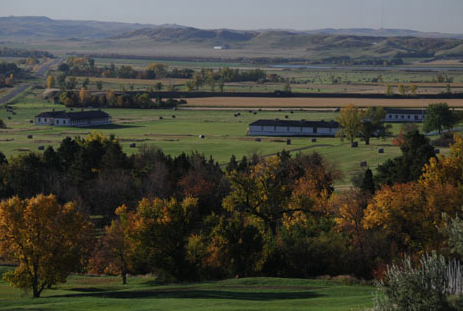 Backstory and Context
The fort was abandoned in 1891, having served its main purpose of protecting the construction of the railroad (the Northern Pacific) to Montana. President Theodore Roosevelt deeded the site to the state in 1907 but it wasn't until 1934, with the help of members of the Civilian Conservation Corps, that it was fully developed.
Sources
"History." Fort Abraham Lincoln State Park. Accessed February 23, 2018. http://www.parkrec.nd.gov/parks/falsp/history.html.

Photos:
- Mandan Village, via Wikimedia Commons
https://en.wikipedia.org/wiki/Fort_Abraham_Lincoln#/media/File:Vil_3.JPG

- Custer House and Barracks, via Fort Abraham Lincoln State Park

Additional Information