The Mirage
Introduction
The Mirage is a casino and hotel on the Las Vegas Strip owned by MGM Resorts International. Completed in late 1989, the Mirage is built on the site once occupied by the Castaways casino, and before that, the Red Rooster Nite Club. The Mirage is Polynesian-themed, and also hosts the largest free-standing marquee in the world.
Images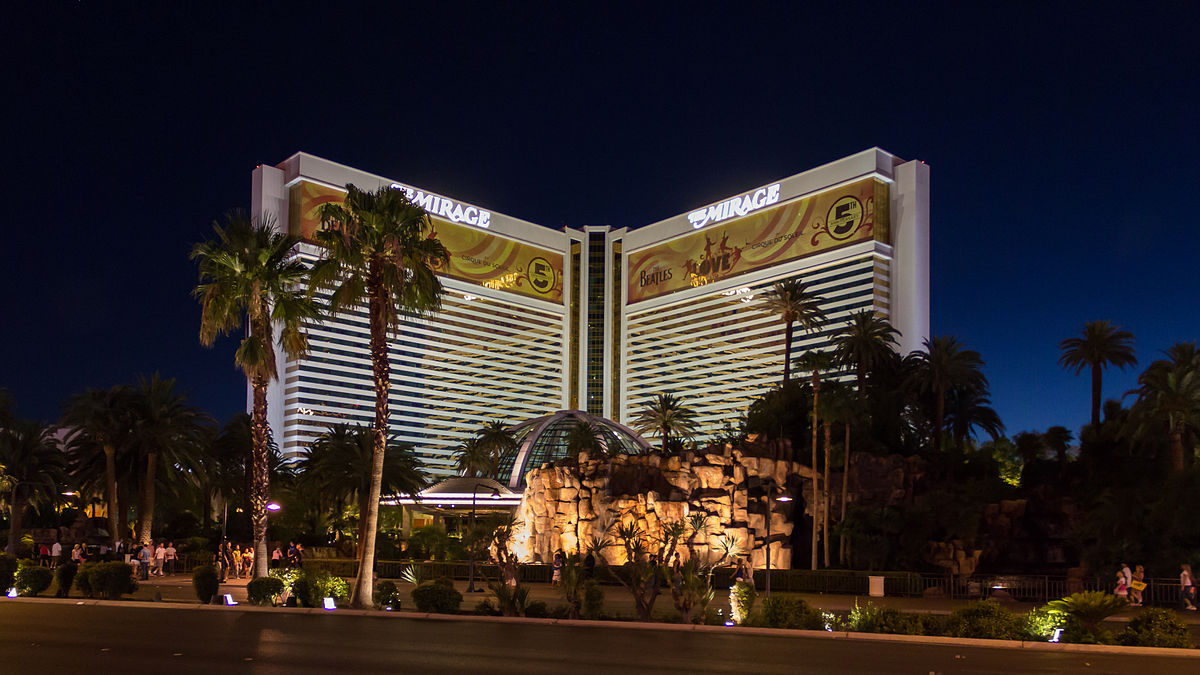 Backstory and Context
The original building of the Mirage's site, the Red Rooster Nite Club, opened in 1931, and suffered a number of failures and setbacks, such as switching hands in management, as well as burning down in 1933. Following this, the Red Rooster Nite Club underwent a series of name changes, such as the San Souci Auto & Trailer Court, the Hi-Ho Club, and the Patio Club, but ultimately, it became known as the Castaways Hotel & Casino in 1963. The Castaways ran into some financial troubles over the following years, resulting in the closing of the casino section of the complex, but it was re-purchased and refurbished by 1967.
In 1987, the Castaways was purchased by Steve Wynn with the intention of transforming it into a new, grand casino and hotel. Construction began soon after it was purchased, and the Mirage opened on November 22nd, 1989. The Mirage was lavish in its construction and design, and its presence as a high-profile destination helped breathe a degree of life into the then-declining Las Vegas. Beginning in 1990, the Mirage hosted the duo of Siegfried & Roy, who attracted great crowds for over a decade. As the years passed, the Mirage continued to develop its entertainment portfolio, branching out its repertoire to new acts and a vivid night life scene. Today, the Mirage continues to attract scores of visitors to the Las Vegas Strip for its opulence and its exquisite gaming accommodations.
Sources
http://www.a2zlasvegas.com/hotels/history/h-mirage.html http://vegasseven.com/2014/04/30/the-conjuring-of-the-mirage/ https://en.wikipedia.org/wiki/The_Mirage
Additional Information