Fort Lowell Museum
Introduction
Fort Lowell was established at this location in 1873 by the US military to provide weapons and supplies to troops during the Apache Wars (1849-1886), which was a series conflicts between the U.S. and the Apache and other powerful tribes of the Southern Plains and American Southwest. The location of the fort is now a park that features a small museum with artifacts and exhibits that tell the history of military life on the Arizona frontier during the territorial period. The museum is housed in a reconstructed ca. 1885 Commanding Officer's Quarters building. The ruins of the fort's other structures can still be seen today. The entire site is a National Register of Historic Places District. This museum is one of four museums in Tucson operated by the Arizona Historical Society.
Images
The Fort Lowell Museum is located within a historic park. Visitors to the museum view exhibits within a structure built to resemble the commanders quarters.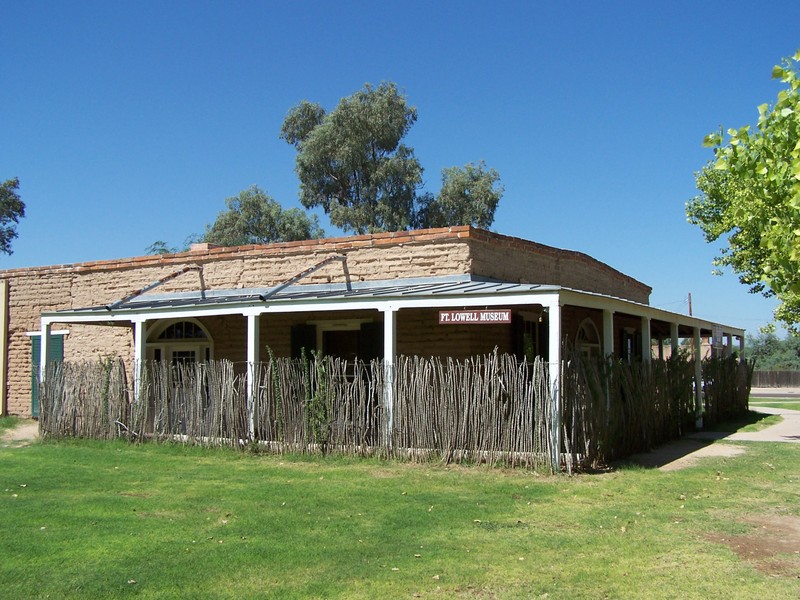 The ruins of Fort Lowell Hospital, constructed in 1878. Walter Reed, a physician who became famous for his treatment of Yellow Fever, was once stationed at the fort.
Learn more about the Apache Wars by clicking on the link below to learn more about this book. Death in the Desert: The Fifty Year's War for the Great Southwest by Paul Wellman.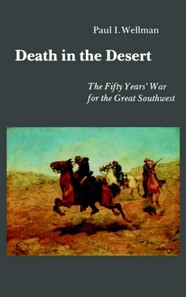 Backstory and Context
The museum and park were established between 2006 and 2010, after the owners of the property donated the land to the city for its historic value as well as its potential for an urban park. Archaeologists have also discovered that the park was the site of a Hohokam Indian village dating from 300-1400 C.E.
Sources
"Fort Lowell Museum." Arizona Historical Society. Accessed July 11, 2015. http://www.arizonahistoricalsociety.org/tucson.

"Fort Lowell." Pima County - Cultural and Historic Resource Acquisitions [part of a larger report; PDF]. Accessed April 23, 2018. http://www.pima.gov/cmo/admin/Reports/ConservationReport/PDF/Chapters/Cultural/Fort%20Lowell.pdf
Additional Information