Helium Centennial Time Columns Monument
Introduction
This unique monument was constructed in 1968 to honor the 100-year anniversary of the discovery of helium. The gas was first discovered in Texas and the government has operated helium-extraction plants near Amarillo for nearly a century.
Images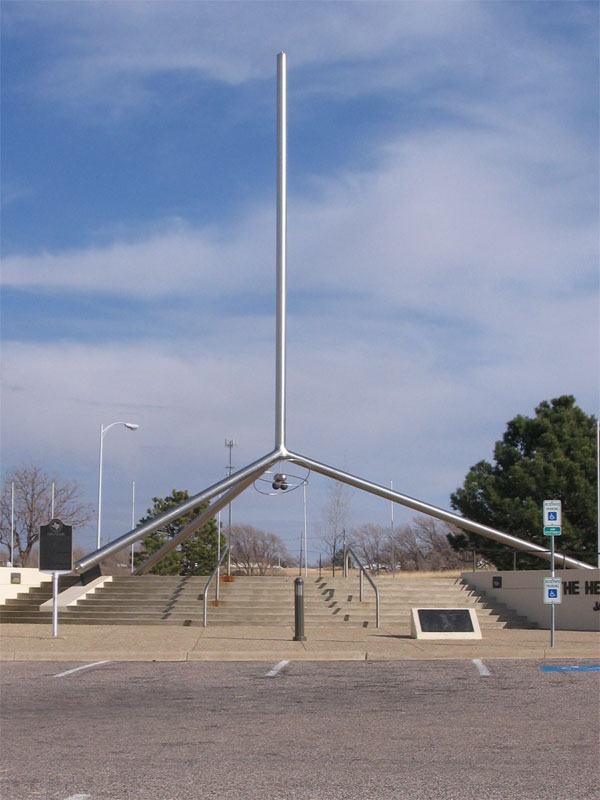 Backstory and Context
The stainless steel monument stands six stories tall and functions as a sun dial. It also contain a number of time capsules that are to be opened in intervals of 25, 50, 100, and 1,000 years. The first capsule was opened in 1982 and its contents are on display at the science museum adjacent to the monument.
Additional Information