Shake Rag District
Introduction
The Shake Rag District was originally established around 1802, but shortly after the Civil War this African American community in Bowling Green Kentucky grew and expanded and became an important part of life for its residents during the Great Depression and segregation. The community is still active today.
Images
An example of a home in the historic Shake Rag District
George Washington Carver Center in Shake Rag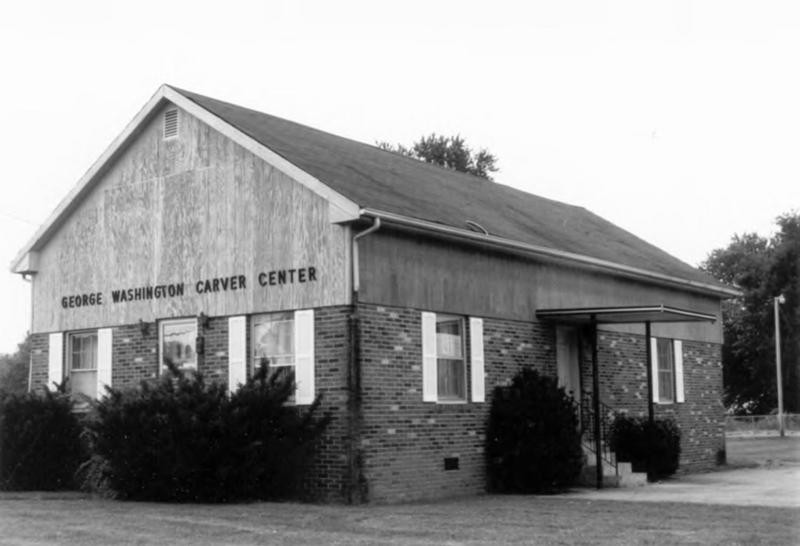 Alice's Beauty Shop. This salon provided services to the District during segregation when such services were denied to Blacks elsewhere in Bowling Green.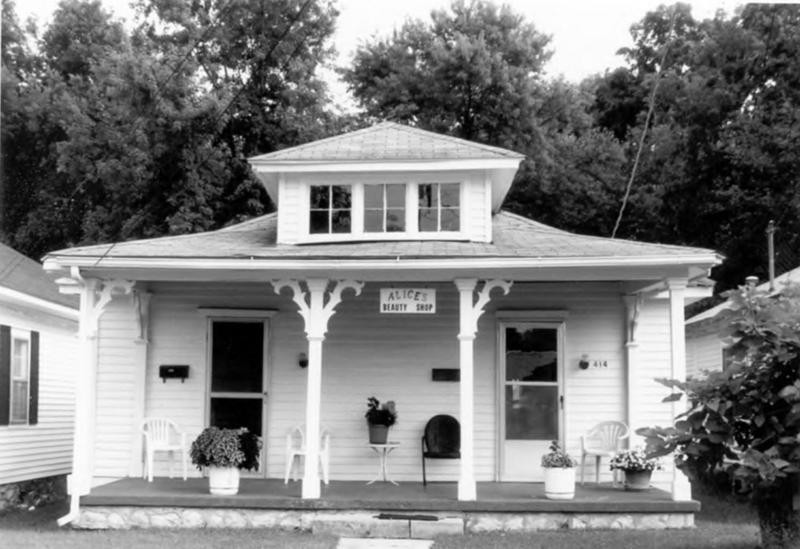 Undated photo of Ernest Hogan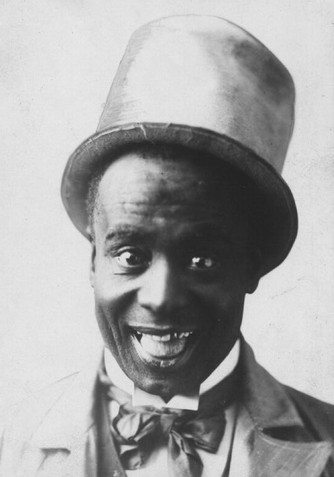 One of his works he would go on to regret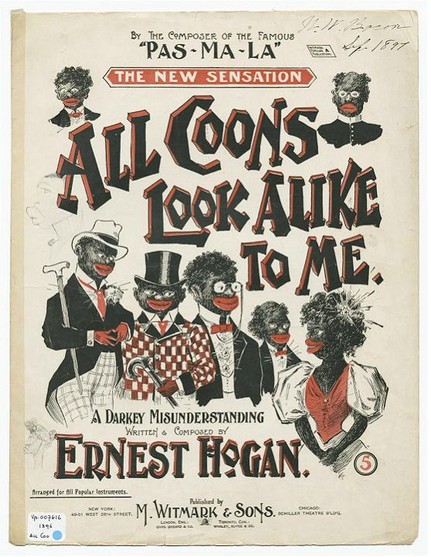 One of his least controversial (for today's audiences) works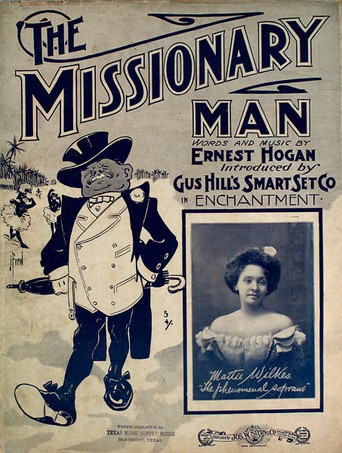 Historic Marker to Hogan near Mt. Moriah Cemetery
Backstory and Context
The Shake Rag DIstrict is located on State Street between 2nd and 5th avenues. Along the District are historic homes, businesses, schools and churches (many still used today) that formed the heart of the community. "Shake Rag" is believed to come from the 'wash days' established for every Monday where clothes were washed, then after shaking the clothes hung them to dry outside.
*Found on
http://explorekyhistory.ky.gov/
by McKenzie Martin:
" Founded on land donated in 1802 for use as an African American public square, the neighborhood grew steadily following the Civil War and into the twentieth century.
Life in Shake Rag revolved around church, school, and family. The State Street Baptist Church was founded by a group of slaves who were baptized and received membership from Bowling Green Baptist Church. Despite their membership, certain restrictions were placed on them, including not being allowed to participate in decision making and being required to sit in the gallery of the church. A member recalled it being '"a main source of the community's social as well as religious goings on."'
In 1836, the church allowed the slaves to use the building one Sunday afternoon a month for their own worship service. Two years later, some slave members were granted permission to remove their membership from Bowling Green Baptist and to form their own place of worship. The slaves then founded State Street Baptist, which became the first historically Black independent Baptist Church in Bowling Green.
Another significant institution in Shake Rag was the State Street schools. Evolved from the privately supported Bowling Green Academy, the State Street schools opened in 1883 and were the center of community activities. In 1955, High Street High School replaced State Street High, but it, too, remained a cornerstone of the community.
The importance of community in Shake Rag provided a haven from the difficulties African Americans faced in a segregated Bowling Green by providing access to doctors, churches, schools, and businesses. This included a hotel to serve Black travelers who would have otherwise slept in their cars. What remains of Shake Rag today serves as a reminder of the accomplishments of this community despite social and economic hardships."
The Shake Rag District has a path where one can conduct there own walking tour of the area, showcasing the most pertinent buildings and people for the District-
*From Visit Bowling Green website:
139 State Street Brunton Home Built around 1925, this Bungalow was the home and office of Dr. Isaac B. Brunton, a beloved physician in the community. The efficient yet stylish Bungalows were symbols of modernity in the early 20th century.

140 State Street Southern Queen Hotel / Covington-Moses Home Built in 1906 by James Covington, the Southern Queen hotel served Black travelers who were unable to stay in Bowling Green's white hotels. It was the home of Mr. and Mrs. Covington and their niece Mrs. O.A. Moses. Mrs. Moses, a graduate of Fisk University and the University of Illinois was the first librarian of State Street High School. Mrs. Mattie Covington sold lunches to students before the school cafeteria was built.
200 State Street State Street High School Gymnasium A landmark in Bowling Green, it was the location of many championship games for the State Street High Mustangs. The Gym annex was built in 1929.
201 State Street Lee Square, The George Washington Carver Center is located on part of a parcel of land historically known as Lee Square. Bowling Green founded Robert Moore donated the land in 1802 for use as a public square for African American residents.
202 State Street Former location of State Street High School. It was the first public school for African Americans in Bowling Green built in 1885. By 1886 the school had a roster of 411 students in eight grades. State Street High School represented a major accomplishment for the neighborhood and students achieved many successes in academics and athletics. Over half of the graduating class of 1929 went on to college. The school was razed in 1962.
229 State Street Until 1927, the Bowling Green Academy for Girl's Dormitory was located at the site where Bowling Green Auto Sales is now.
302-304 State Street The former location of the Bowling Green Academy. Founded in 1884, the Presbyterian Private Academy was one of only a few educational institutions available to African Americans in Bowling Green. It was razed in the 1950s.
313 State Street Hi-Way Drive Inn The Hi-Way Drive Inn, built in 1945, was a neighborhood cafe that also served travelers. Prior to the construction of 31W Bypass, State Street was part of the Dixie Highway, the main route through Bowling Green.
332-334 State Street Built in the 1930s, these two distinctive Bungalows are mirror images of each other. John Brown, a stonemason, owned them. He and his wife owned and operated Nancy's Tea Room on 3rd Avenue in the ShakeRag District.
340 State Street State Street Baptist Church Built in 1898, this Victorian Gothic Romanesque Revival style church replaced an 1873 building destroyed by fire. Organized in 1838, it is the oldest African-American congregation in Bowling Green. State Street Baptist Church has been a cornerstone of the community.
412 State Street Former Bowling Green – Warren County Public Library, Colored Branch Miss Bessic Woods ran the library that was established in her home in 1947. The branch had 3,500 books, a children's room and recreational programs.
414 State Street Alice's Beauty Shop Built in the 1920s, this is one of three duplex Bungalows on the 400th block of State Street. Alice purchased the shop in the 1940s and continued its operation until 1995. Many young beauty college graduates were given internships in Alice's shop. Today, under different ownership, it continues to operate under her name. Listed on the National Register.
418 State Street The Frank Kister House Built in 1875, this two-story Victorian Eclectic style home is one of the oldest houses still standing in the neighborhood.
439 State Street O.D. Porter and Tourist Home Built around 1890, this two and a half story home is a Victorian Free Classic style structure. It was the home of Doctor O.D. Porter, a graduate of Fisk University Medical School. He was one of the first Black physicians in Bowling Green. After his death, his widow operated the house as a tourist home.
506 State Street Underwood-Jones Home This prominent brick house of two and a half stories was the home and office of Dr. Z.K. Jones. Built in 1875, the structure is Second Empire Italianate style with a Mansard roof.
One notable resident of Shake Rag was Ernest Hogan. Born in the District in 1865, he would go on to become the first African-American entertainer to produce and star in a Broadway show (The Oyster Man in 1907) and helped popularized the musical genre of ragtime.
In 1895 Hogan published several popular songs in a new musical genre, which he named ragtime. These hit songs included "La Pas Ma La" and "All Coons Look Alike to Me". The success of this last song created many derogatory imitations, known as "coon songs" because of their use of stereotypical images of Blacks.
While Hogan was considered one of the most talented performers and comedians of his day, his contribution to the "coon song" craze haunted him. Before his death, he stated that he "regretted" using the slur in his song. He is buried in the Mt. Moriah Cemetery in Bowling Green.
Additional Information