Wilmington and Western Railroad
Introduction
The Wilmington and Western Railroad is a working tourist railroad in Wilmington, Delaware, featuring steam and diesel locomotives, passenger cars, cabooses, and a "doodlebug," the name given to self-propelling passenger cars. The railroad offers rides on ten miles of tracks between Greenbank and Hockessin along Red Clay Creek. It is available to rent for birthday parties, weddings, and other events. The railroad was originally established in 1867 as a freight and passenger service until eventually becoming a tourist attraction in the mid-1960s. It was placed on the National Register of Historic Places in 1988.
Images
One of the steam locomotives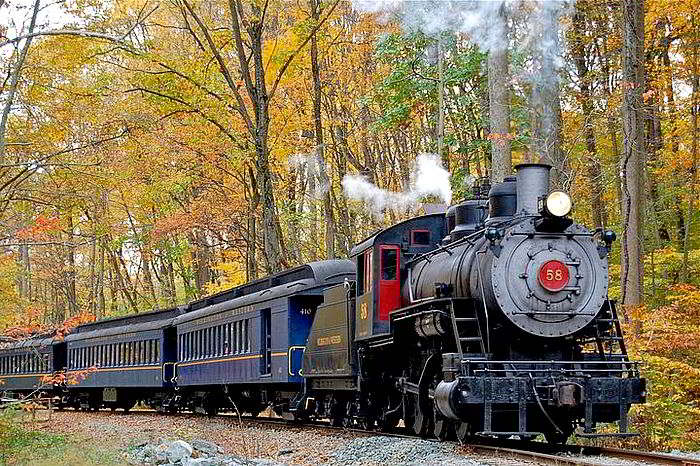 The doodlebug. It is called the "The Paul Revere" to honor the Revere Copper and Brass company after it offered a grant to restore the doodlebug in 1989.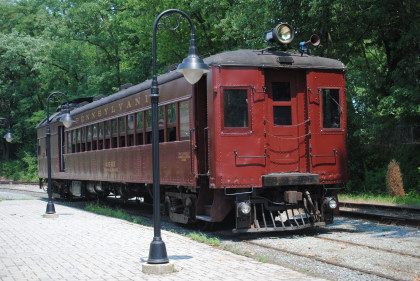 Backstory and Context
The Wilmington & Western Railroad was chartered in 1867 and began operating in 1872 to provide passenger and freight service to the communities situated along Red Clay Creek. The company went into foreclosure in 1877. In the 1880s, the railroad became part of the Baltimore and Philadelphia Railroad which was subsidiary of the Baltimore & Ohio company. By the 1950s, the the Baltimore and Ohio shortened the line to Hockessin. The Historic Red Clay Valley, Inc. began offering rides to tourists on steam trains in the mid-1960s and used the old Wilmington & Western Railroad name.
Sources
"Our History," http://www.wwrr.com/about/history.aspx. Retrieved 7-10-15.
Additional Information