James B. Dudley High School and Gymnasium
Introduction
James B. Dudley High School was built in 1929 and was designed by the architect Charles C. Hartmann. Located in Greensboro, North Carolina, the school was the first Black high school in Guilford County. Segregation in the school system was the law and while Black grade schools had been constructed, Black high schools had not been built to offer the educational opportunities that white students had, until this time. From its construction until desegregation of the school in 1971, Dudley remained one of the largest Black high schools in North Carolina.
Images
James B. Dudley High School today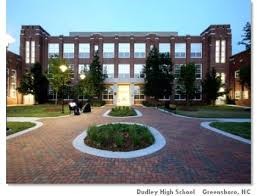 Older image of the school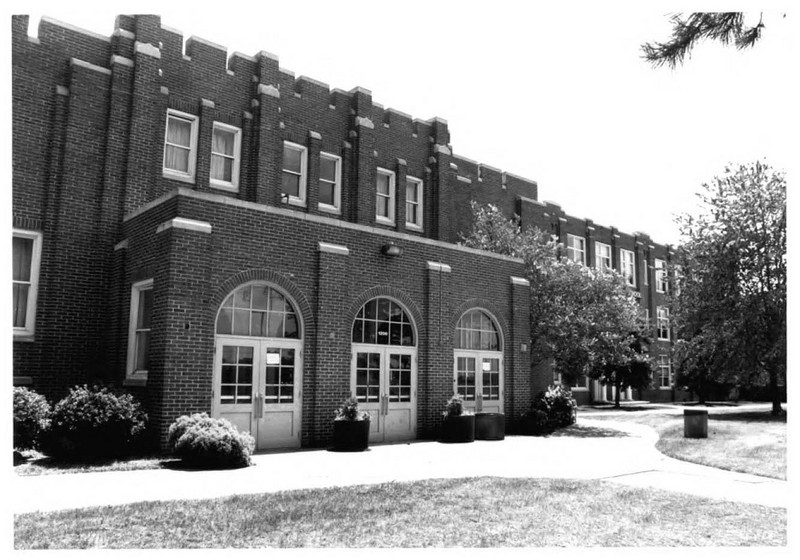 James B. Dudley High School's mascott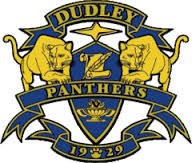 Dudley's detached gymnasium, built in 1959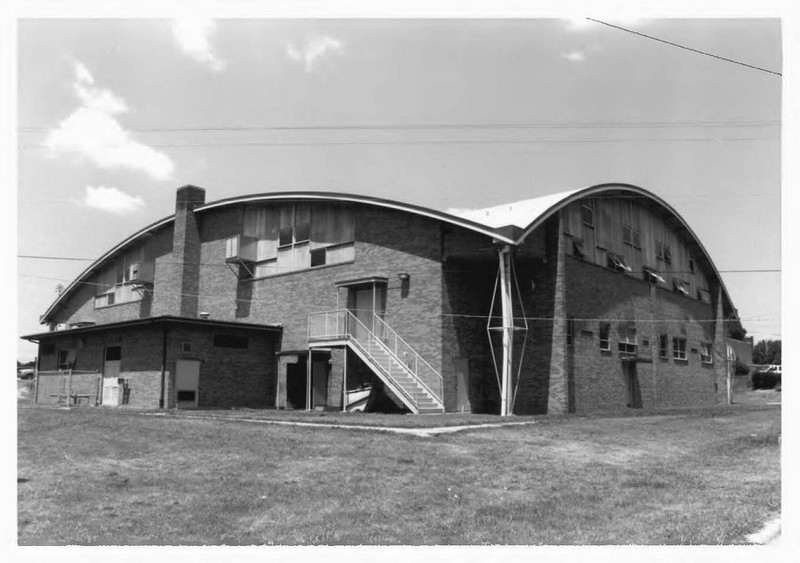 Backstory and Context
James B. Dudley High School was designed as a three story brick building, built in the Classical Revival style with elements of Collegiate Gothic design, such as buttresses and a crenellated roof line. The high school is "U"-shaped and had an attached gymnasium at the time of construction, however in 1959 a detached gym was added on the school grounds. The school was named after James B. Dudley, who was born into slavery in 1859 and owned by the governor of North Carolina, (served from 1836-1841) Edward B. Dudley. Growing up, James was influenced by the former governor who highly valued education. As an adult, James B. Dudley served as the president of North Carolina Agricultural and Technical State University from 1896 until his death in 1925.
After construction, the Board of Education selected John A. Tarpley from Dallas, Texas to be the Administrative Supervisor of Dudley High School. He served in the position from 1932-1965. Black students at Dudley were active in the civil rights demonstrations of the 1960s, participating in sit-ins and marches in Greensboro. The school was home to its own civil rights incident- the 1969 Greensboro Uprising, which began when school officials refused to recognize the victory of a write-in candidate for student council president because they feared his ties to the Black Power movement. It ended with an exchange of gunfire between students, police and national guard where a student named Willie Grimes was killed.
Dudley High School was integrated in 1971, when many students and teachers were transferred to different schools in the area. In 1999, students and alumni received word that the Guildford County Board of Education had voted to close the school. The people of Greensboro responded in strong opposition to the news, coming together to form the Committee to Save Dudley. The campaign was successful, and the school board rescinded the earlier vote, allowing the school to remain open. Today, James B. Dudley High School is somewhat racially diverse, but the majority of the student population is still African American.
Sources
1. "James B. Dudley High School, " Last Modified March 9, 2015 https://en.wikipedia.org/wiki/James_B._Dudley_High_School. 2. "Dudley HS History," History Updated 2007 http://www.dudleypride.org/dudley-hs-history/. 3. "James B. Dudley," Last Modified June 8, 2015 https://en.wikipedia.org/wiki/James_B._Dudley#Agricultural_and_Technical_College. 4. "1969 Greensboro Uprising," Last Modified December 13, 2014 https://en.wikipedia.org/wiki/1969_Greensboro_uprising.
Additional Information