Savage-Stewart House
Introduction
Located on land given to Captain Abijah Savage for his service in the Revolutionary War, this former farm house is one of the oldest remaining structures in the region. Although it was placed on the National Register of Historic Places in 1980, the structure has been neglected and without preservation and restoration efforts, is in danger of being lost to the ravages of time.
Images
This decaying farmhouse belonged to a Revolutionary War officer who operated a farm along the bottom land of the Hickory River during the early 19th century.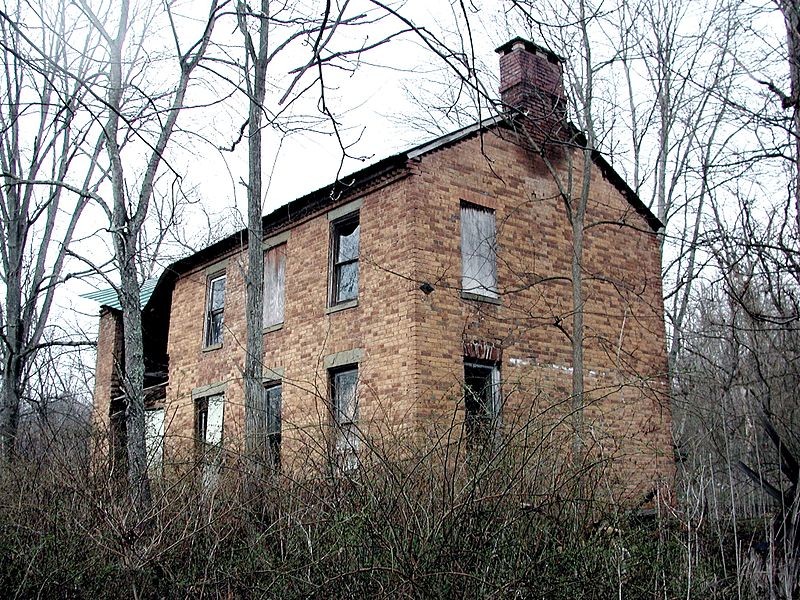 Backstory and Context
The Savage-Stewart House is one of the oldest buildings of Athens County, Ohio. The house displays early 19th century architecture. Fluted columnns in the main entrance, sawtooth molding at the cornice, and the banister of the hallway stairs show what homes were like during the time period.

The house was built by Captain Abijah Savage, a Connecticut Veteran in the American Revolution. He received the land in 1792 as payment for his service in the military. The farm's proximity to the Hocking River enabled its owners to be more productive compared to other farmers in Athens County. Farming equipment from before the 1930s can still be found in the outbuildings on the farm.
Sources
Owen, Lorrie K., Cindi St. Germain, Sharon DuFour, and Frank H. Gille. Ohio Historic Places Dictionary. Print.