Seminole Tribe of Florida Ah-Tah-Thi-Ki Museum and Village
Introduction
Located on the Big Cypress Seminole Indian Reservation, the Ah-Tah-Thi-Ki Museum and Village (translation: a place to learn, a place to remember) is dedicated to collecting, preserving and sharing the culture and history of the Seminole people with the larger world. It opened in 1997 and boasts a museum with over 30,000 artifacts and archival items, a mile long raised boardwalk through the Everglades, and a village complete with Seminole artisans plying their crafts.
Images
Museum entrance and beginning of the boardwalk path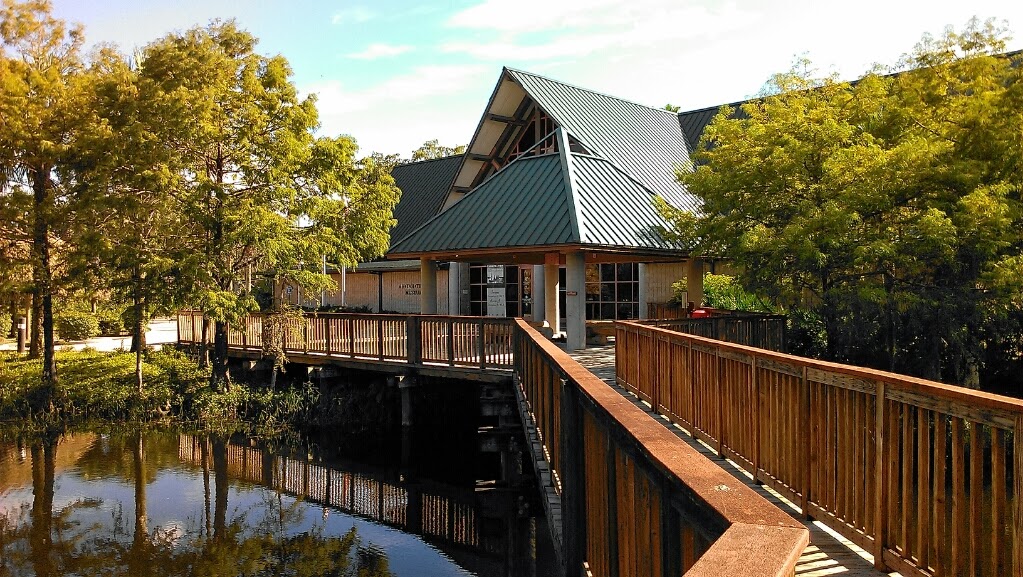 Seminole wood carver at the living village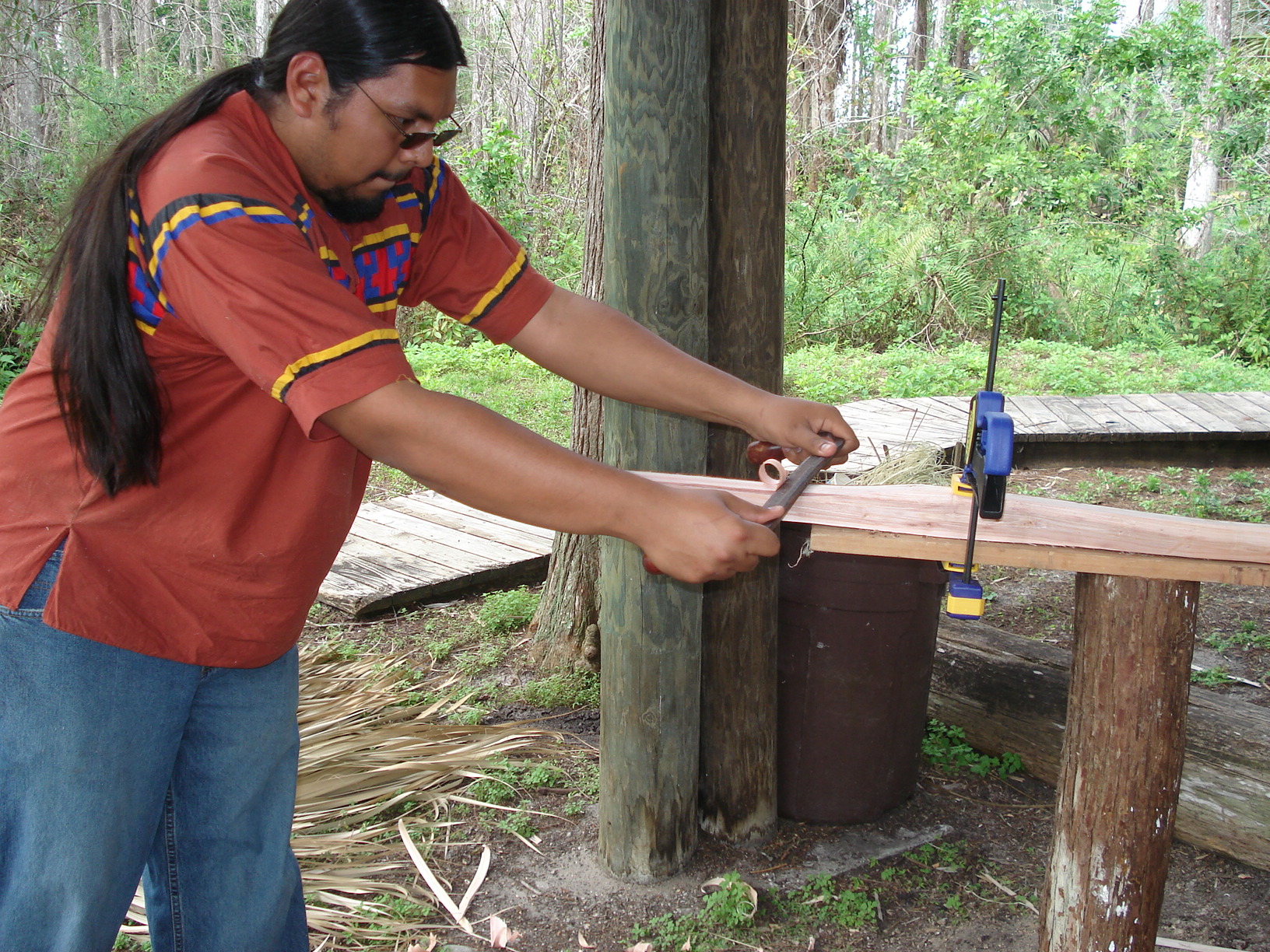 Raised boardwalk through the cypress dome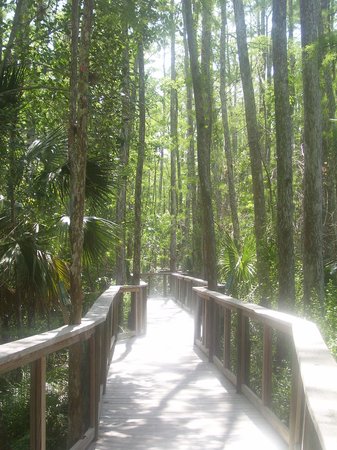 Backstory and Context
The museum, the first stop on most people's visit, contains an introductory theater, 40 life sized Seminoles depicting turn of the 19th century activities in numerous dioramas, a legends theater that reveals how the oral history of the tribe is passed on to the young, and rotating exhibits. Guided tours of the museum and village are available by appointment and the museum is affiliated with the Smithsonian and the American Association of Museums. A curatorial building, complete with a conservation lab and collections vault was added in 2004.
Upon leaving the museum, one is invited to take a mile long stroll along a raised boardwalk through a cypress dome. Along the way, you may stop at a clan pavilion and ceremonial grounds that serve as a meeting place for political and religious events, prior to arriving at the living Seminole village. Once at the village, stay, watch and chat with the Native American artisans as they create their exquisite beadwork, basketry, wood carvings and patch work before heading back to the museum and gift shop.
Additional Information