Cathedral of Saint John the Divine
Introduction
The Cathedral of Saint John the Divine is the home of the Episcopal Diocese of New York, and it is located on Amsterdam Avenue. The Cathedral is technically incomplete, despite its construction spanning the last three centuries, having begun in 1892, but it is still the fourth-largest Christian church in the world. The Cathedral not only holds weekly services but also hosts many other cultural and civic events for its congregation and the surrounding populous.
Images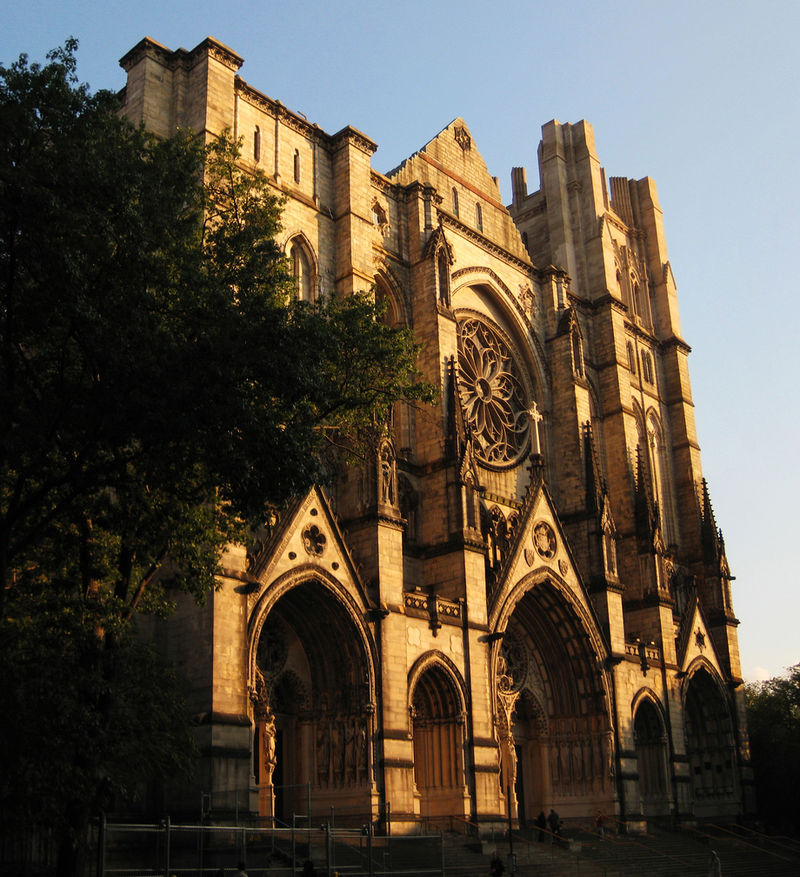 Backstory and Context
In 1887, Bishop Henry Codman Potter, having seen the splendor of Saint Patrick's Cathedral, called for the construction of a cathedral that would rival, if not surpass, it. By 1891, the bishop had the deed to a plot of land for the cathedral, and construction began on December 27th, 1892. Many parts of the cathedral called for extensive periods of construction, such as a set of pillars which alone took more than a year to install. Though the cathedral was nowhere near complete, services began in 1899 in the crypts. As construction continued, some tension arose as to the style of architecture that the cathedral was to be built in, but both sides eventually settled on a Gothic style. Despite design difficulties and monetary issues throughout the Great Depression, the cathedral had its grand opening on November 30th, 1941.
Coinciding with the entrance of the United States into World War II, construction on the cathedral ceased, as money for the construction was instead used to help the war effort. It was not until 1972 that new construction on the cathedral was considered. In 1979, construction was back underway and work began on towers and the façade of the cathedral. As construction continued into the 21st century, a fire struck the cathedral in 2001, the damage was not fully addressed until a restoration project began in 2005. Today, the cathedral is still under construction.
Sources
History. The Cathedral Church of Saint John the Divine. Accessed 4/30/17. http://www.stjohndivine.org/about/history.

About. The Cathedral Church of Saint John the Divine. Accessed 4/30/17. http://www.stjohndivine.org/about.


Additional Information