Florida Museum of Natural History
Introduction
Situated on the University of Florida campus, the Florida Museum of Natural History is a world-class natural history museum focusing primarily on the state of Florida but features collections on the Caribbean Basin and Latin America as well. It was founded in 1891 and originally called the Florida State Museum. It is located next to the Harn Museum of Art and the Curtis M. Phillips Center for the Performing Arts. The museum's permanent exhibits include a butterfly rainforest, indoor butterfly exhibits, a discovery zone, an exhibit on Florida fossils, waterways and wildlife of northwest Florida, south Florida peoples and environments, an exhibit that showcases the university's current research projects, and an exhibit that explores how we can reduce energy consumption at home.
Images
The Florida Museum of Natural History was founded in 1891 and is well regarded around the world for its collections and research.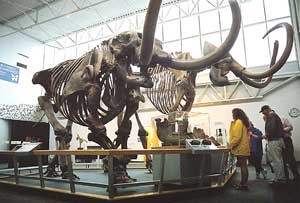 Backstory and Context
The museum origins date to 1891 when natural science professor Frank Pickel, who taught at Florida Agricultural College (in Lake City), bought a collection of minerals, fossils, and human anatomy models to supplement the science courses taught at the college. By 1906, the college had closed and the collections were transferred to the newly established University of Florida. The university also had obtained more collections which were, for a time, displayed in a dormitory and then in the basement of the sciences building. In 1917, the state of Florida officially established the Florida State Museum. The museum expanded in the coming decades, moving into new buildings and acquiring more collections. In 2017, to end the confusion with Florida State University, which is located in Tallahassee, the museum's name was changed to its current one.
Sources
"Brief History of the Museum." Florida Museum of Natural History. Accessed August 26, 2018. https://www.floridamuseum.ufl.edu/about/history.
Additional Information