Territorial Statehouse State Park Museum
Introduction
Housed in Utah's oldest government building, the Territorial Statehouse State Park Museum, the building is a center of historical, cultural, and current events. Exhibits provide a look into Utah pioneer life and several issues surrounding Utah's drive toward statehood. Historic cabins from around the community sit on the lawn near a large rose garden. Also on the property is Fillmore's first public schoolhouse, a small stone building. The center also hosts monthly open mic nights and summer youth camps.
Images
Front view of the museum, including the outer architecture.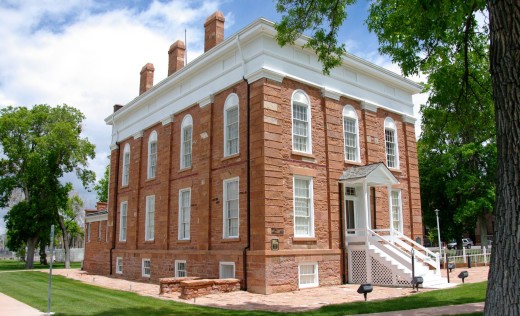 Inside look at the hallways of the proposed Capital building. The original architecture remains.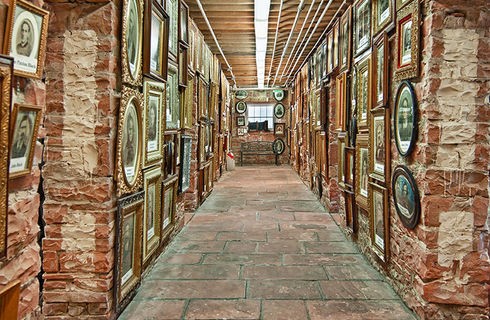 Sign marking the driveway to the museum. The front lawn is used for sunbathing, picnics, and games.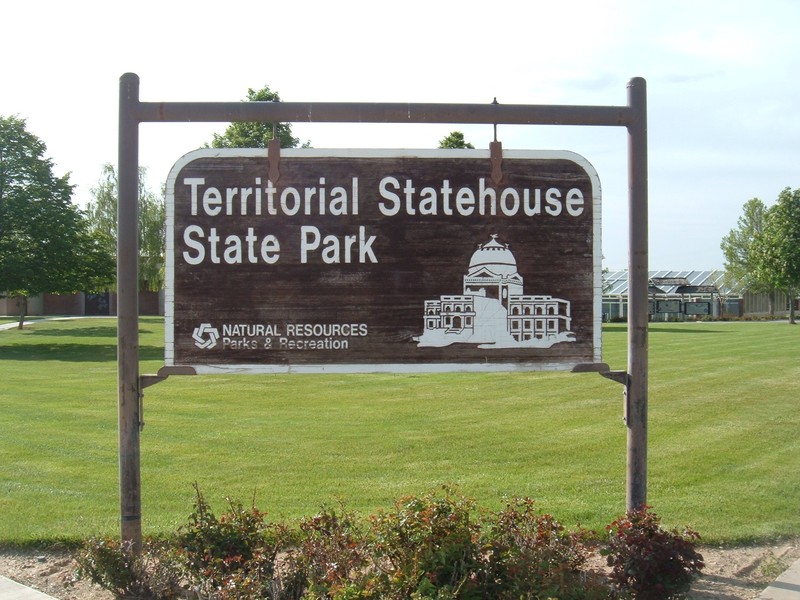 Backstory and Context
The Utah Territorial Statehouse, part of a planned massive Capital in Fillmore, Utah, was built between 1852 and 1855. The building is the south wing of a proposed building that would be nearly three times the size and serve as the home of all of the state government proceedings. The legislature moved the capital to Salt Lake City soon after completion of the one wing. The Territorial Statehouse was used for the next thirty years, at various times, as a schoolhouse with teachers' quarters, dance hall, courthouse, jail, and American Legion hall. After nearly thirty more years of abandonment and decay, the building was refurbished and reopened by Daughters of Utah Pioneers as a relic hall and Utah's first state park.
The building houses many events for the public, and can be rented out as an event space. The inside has many different exhibitions that display Utah history. Outside, there are lawns, barbecues, and a large pavilion for cooking and gatherings. Most of Fillmore City's holiday celebrations take place in the park.
Summer youth camps are available for groups of up to 80 kids who complete activities like stonework, woodwork, rope making, looming, quilting, wool carding and spinning, school work, spin toys, candle making, and pioneer games.
Sources
http://en.wikipedia.org/wiki/Utah_Territorial_Statehouse http://stateparks.utah.gov/parks/territorial-statehouse/
Additional Information