Delaware Museum of Natural History
Introduction
The Delaware Museum of Natural History, located in Wilmington, was founded in 1957 by John Eleuthere du Pont near Greenville. The museum opened in the current location in 1972. It is the only natural history museum in the state and sees over 65,000 visitors per year. It houses the only permanent collection of dinosaur eggs in Delaware. It is well known internationally for its large collection of mollusks, birds, and birds' eggs (it contains the second to largest collection of birds' eggs in North America). The museum offers various educational programs such as summer camps, community outreach visits and school tours. There is also a theater in which visitors can view films about nature and a hiking trail on the museum grounds.
Images
The Delaware Museum of Natural History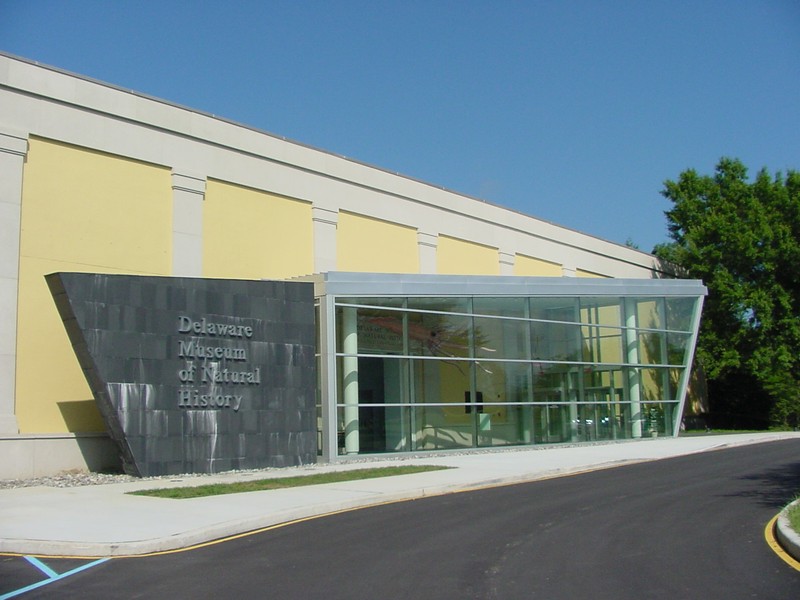 Backstory and Context
John du Pont collected one million sea shells and 100,000 birds eggs, all of which served as the foundation for the museum's collection. He asked his uncle to donate some land from the du Pont estate in (presumably) the late 1960s. The new museum opened in 1972. It expanded in 2005 for additional education and exhibit space.
Sources
"About Us." Delaware Museum of Natural History. Accessed June 19, 2015. http://www.delmnh.org/about-us-2.

Janson, Donald. "New Museum in Delaware Stress Ecology of Birds and Sea Life." The New York Times. May 7, 1972. https://timesmachine.nytimes.com/timesmachine/1972/05/07/91328594.pdf.
Additional Information