Iowa Aviation Heritage Museum
Introduction
The Iowa Aviation Heritage Museum is located at the Ankeny Regional Airport and is dedicated towards preserving historical aviation-related artifacts and memorabilia, restoring military and antique aircraft, and educating the public about the state's military and aviation history. The museum also strives to restore and maintain aircraft so that they can be flown at air shows. Highlights of the the museum's collections includes an Iowa Air Guard F84F helicopter, several large remote control model airplanes, and a Thunder Streak fighter bomber from the 1950s. The museum also houses engine cutaways (the largest one is a 36 cylinder radial engine type used in a Convair B-36 Peacemaker), photographs, books, and paintings.
Images
The entrance to the museum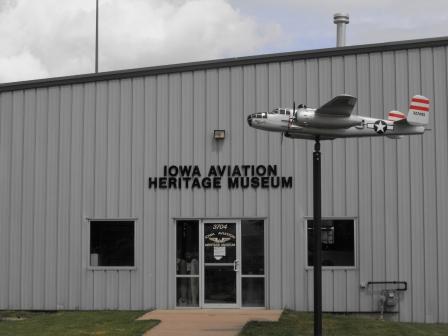 Two of the large models hanging from the ceiling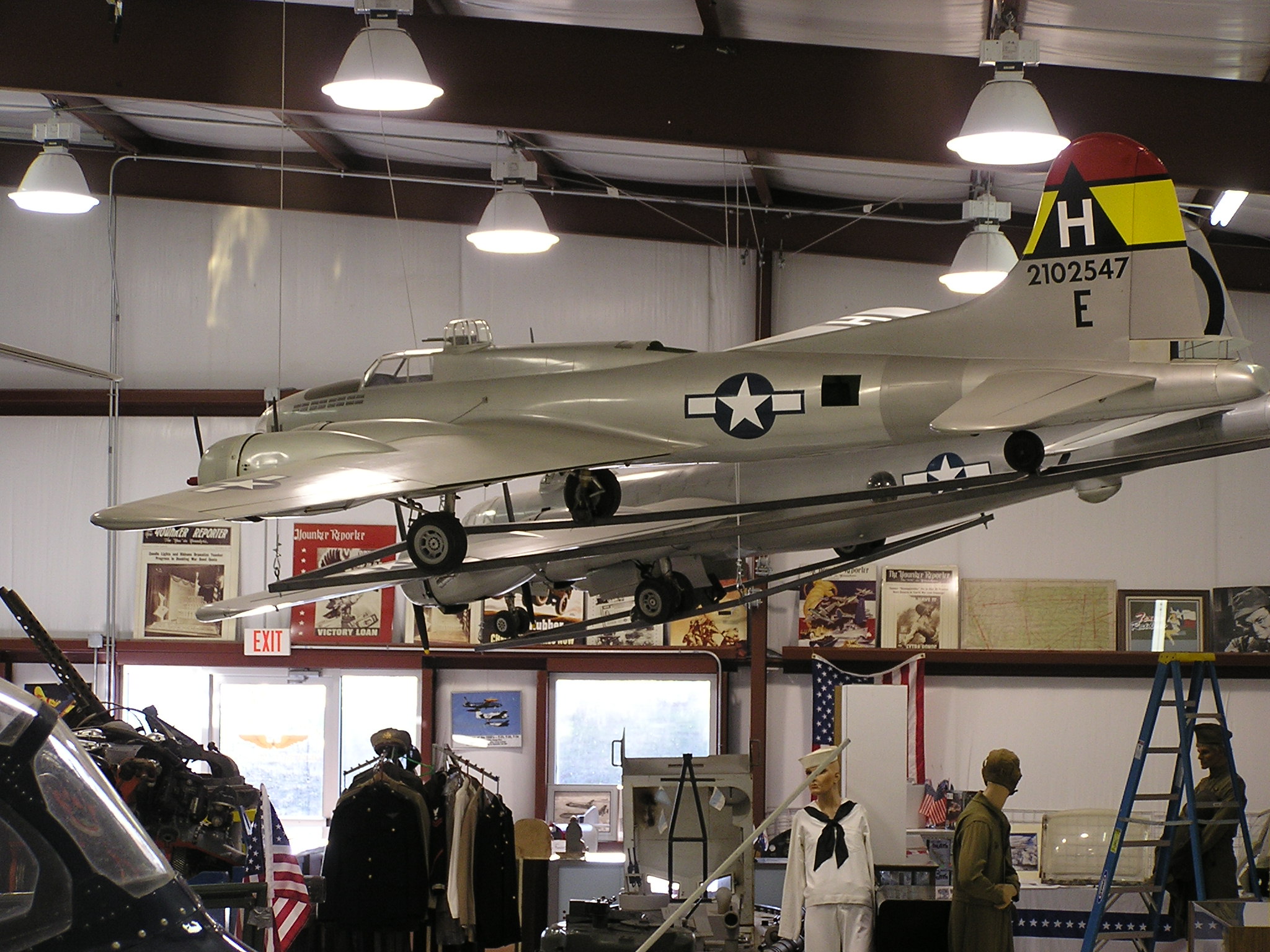 Another view inside the museum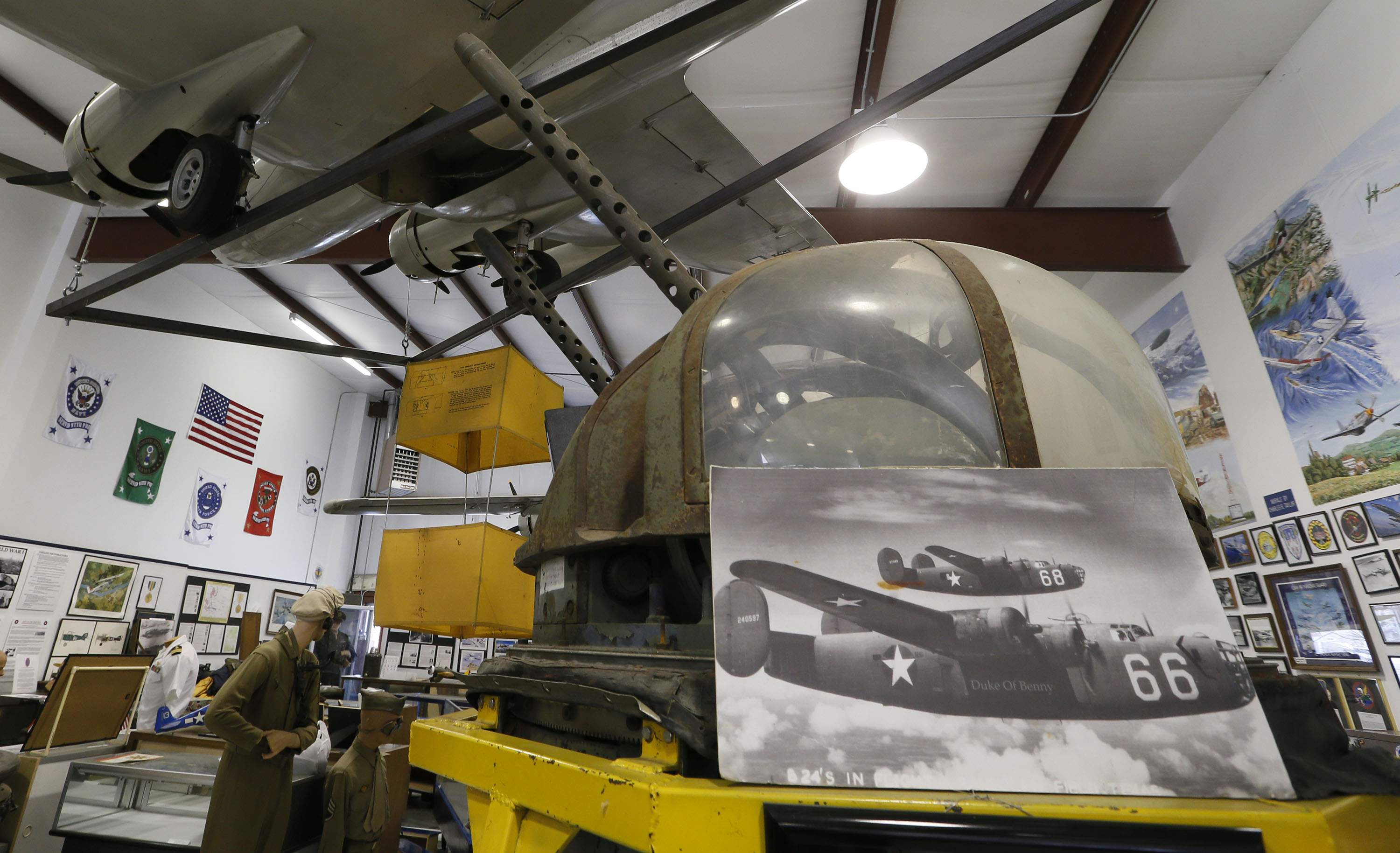 Sources
Museum Brochure. http://iowaaviationheritagemuseum.webs.com/museumbrochure.htm. Retrieved 6-18-15. Sood, Kiran. "Iowa All Over: Iowa Aviation Heritage Museum showcases state's military, aviation history," The Gazette. 4-6-15. http://thegazette.com/subject/news/iowa-all-over-iowa-aviation-heritage-museum-showcases-states-military-aviation-history-20150406. Retrieved 6-18-15.
Additional Information