Jordan House
Introduction
The Jordan House was the home of businessman, civic leader, and philanthropist James Jordan. Built in the 1850s and expanded in 1870, the home features Italian, Gothic, and Classical motifs. Jordan played an integral in Des Moines' economic development and he was also a staunch abolitionist. The house served as a key stop in the Underground Railroad and fellow abolitionist John Brown stayed there at least on two occasions. In 1973, the Jordan House was placed on the National Register of Historic Places. The West Des Moines Historical Society manages the house as well as another nearby historic structure, the Bennett School.
Images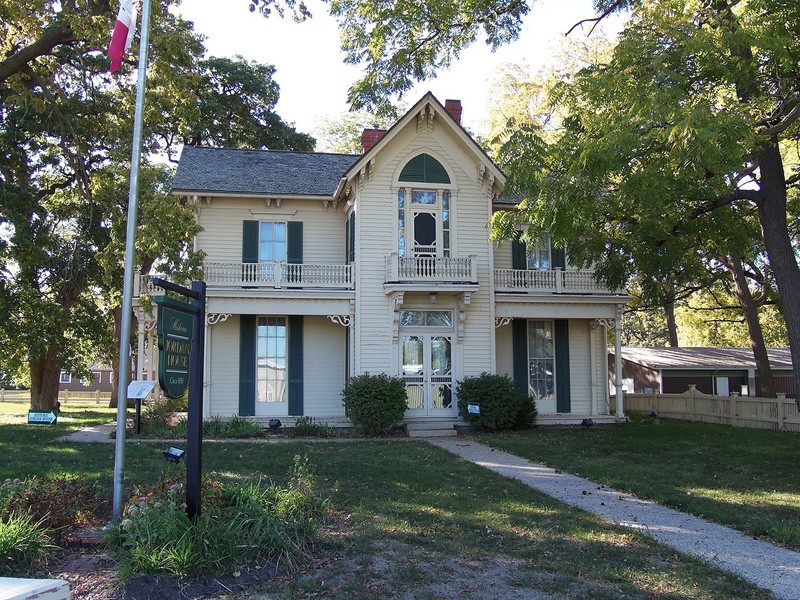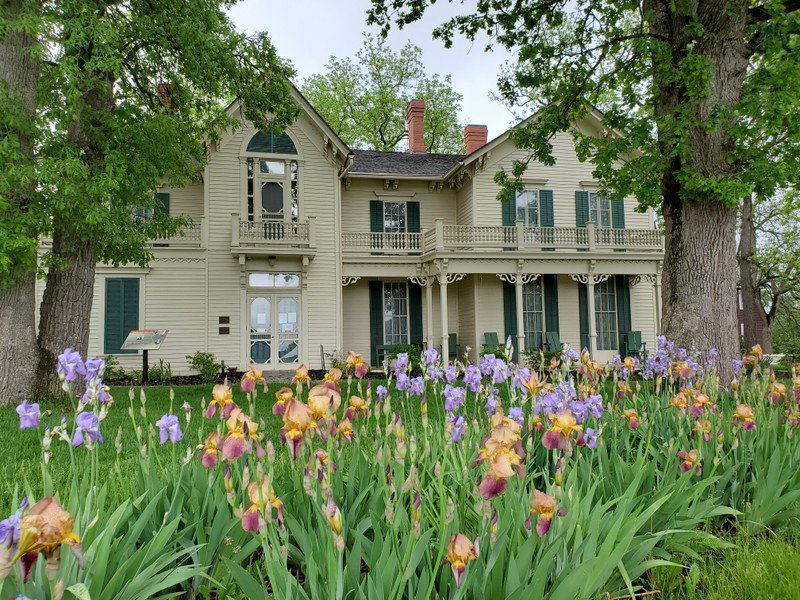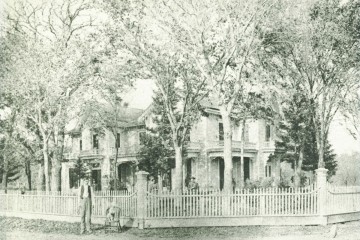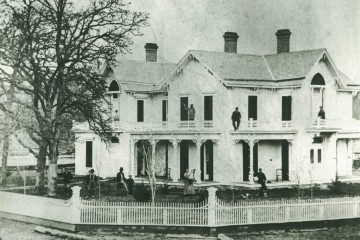 Backstory and Context
James Jordan was born in West Virginia in 1813 and his experience there solidified his abolitionist beliefs. He moved westward and lived in Michigan and Missouri where he learned the cattle business trade. By the time he reached Iowa in the mid-1840s he was a successful cattle rancher. Among his accomplishments in Central Iowa was establishing the State Bank of Iowa and played an important role in bringing railroads to the city. He also served in the state Senate and House of Representatives. As for his role in the Underground Railroad, he would become known as the "chief conductor" of Polk County.
On February 17, 1859 John Brown's group, made up of 12 liberated formerly enslaved individuals and Brown's 10 men (all heavily armed) arrived at the farm of James C. Jordan and rested overnight in the timber. October 1869, Brown and followers raided the Federal Arsenal in Harper's Ferry, Virginia, in an unsuccessful attempt to arm a rebellion by the enslaved people.
Jordan was born a southerner, but turned against slavery as a young man in Virginia after helping chase down fleeing slaves from a neighboring plantation. In 1846, James Jordan migrated to Iowa and settled in Walnut Township, along with his wife and children. Jordan was a successful businessman, farmer and banker. He also served in the Iowa Legislature and led the charge to move Iowa's State Capitol from Iowa City to Des Moines. He platted Valley Junction and established a railhead. In 1938 the community became West Des Moines.
James Jordan died in 1893 and is buried at the Jordan Cemetery. 
The house remained in the Jordan family until 1947 when it was sold to the Church of Nazarene and became part of the church's summer camp. In 1978, the West Des Moines Historical Society bought and renovated the house and opened it as a museum soon after.
Sources
"Jordan House." http://www.wdmhs.org/history. Retrieved 6-18-15. Iowa and the Underground Railroad https://iowaculture.gov/sites/default/files/History%20-%20Education%20-%20Lifelong%20Learning%20-%20Iowa%20Underground%20Railroad%20(PDF).pdf   
Image Sources
West Des Moines Historical Society

West Des Moines Historical Society

West Des Moines Historical Society

West Des Moines Historical Society

Additional Information