Morse-Libby Mansion (Victoria Mansion)
Introduction
The Morse-Libby House, also known as the Victoria Mansion, carries the proud role of being one of the most important historic homes of the 19th century throughout the United States. Built between 1858 and 1860 as a summer home for Ruggles Sylvester Morse, a Maine native and esteemed hotelier for several luxury properties in New Orleans, the Victoria Mansion showcases the pristine beauty of 19th-century Italianate architecture, while its furnishings and interior design preserve the nuances of the wealthy lifestyle of the time. In fact, this building is widely renowned as one of the finest and most well-preserved examples of an Italianate and brownstone town house. A year after Morse died in 1893, his widow sold the house with most of its furnishings to New England merchant Joseph Ralph Libby. Unfortunately, the house met great peril when the New England Hurricane of 1938 (also known as the Yankee Clipper), and in 1940, it was scheduled to be demolished and replaced by a gas station. Retired teacher Dr. William H. Holmes purchased the property to save it, and despite the changing owners, the house still retains much of its original grandeur and beauty.
Images
Outside View of Victoria Mansion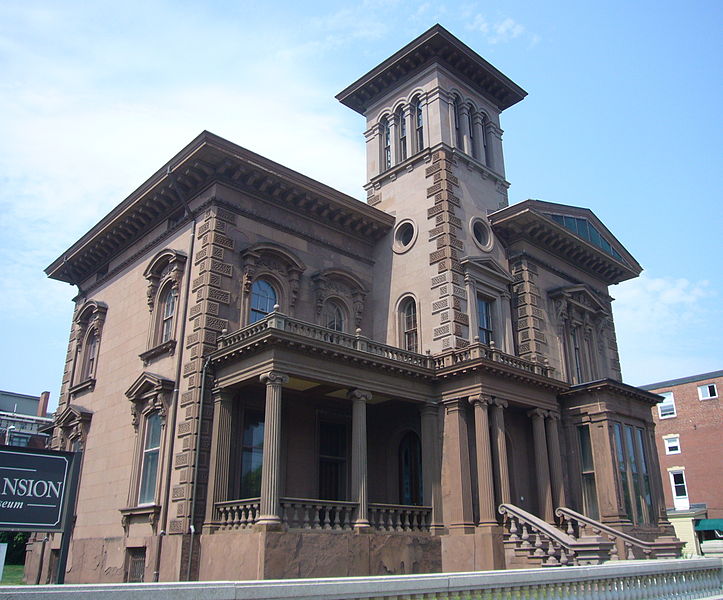 Ruggles Sylvester Morse (1814-1893) and Olive Ring Merrill Morse (1820-1903)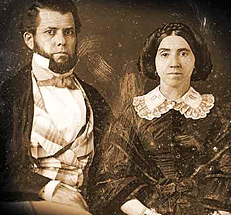 (left) Turkish Smoking Room, Historic American Buildings Survey (HABS) photo, 1935. (right) Turkish Smoking Room today. Photograph by J. David Bohl.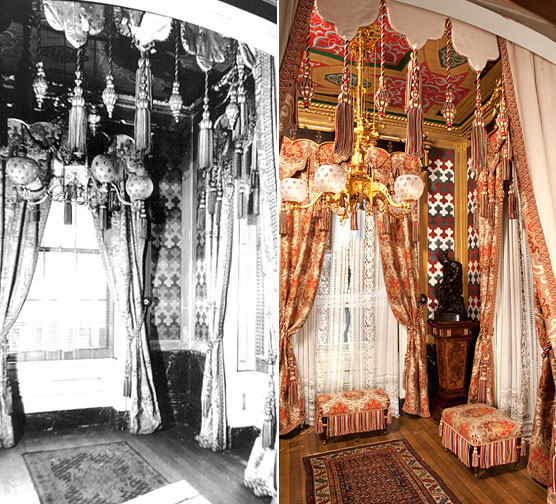 Front door of the mansion in winter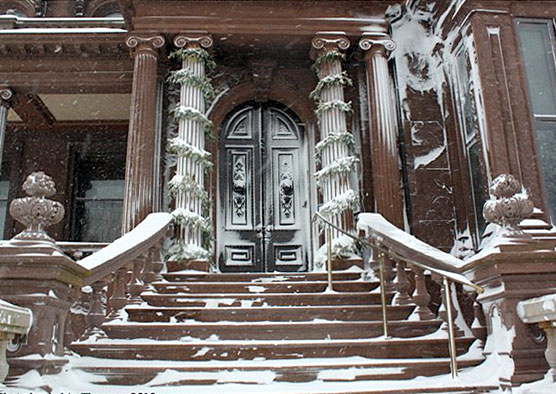 Parlor Room During Christmas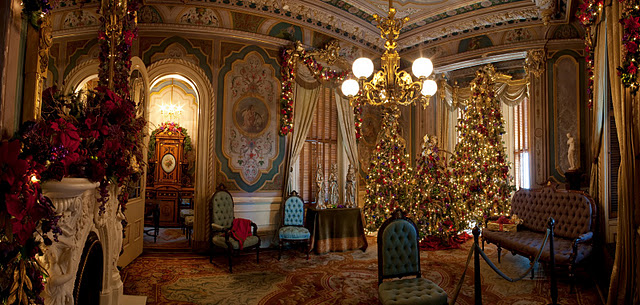 Backstory and Context
History of the Morse-Libby House
Ruggles Sylvester Morse was born to very modest surroundings in Leeds, Maine, and by the time the ambitious boy became a teenager, he was already seeking his fortune. This led Morse to New Orleans in the 1840s, where he became the proprietor of the city's most extravagant hotels and grew famously wealthy.
Morse and his wife, Olive Ring Merrill Morse, returned to Maine to build their summer house in 1958. In addition to hiring 93 craftsmen to construct the house, Morse contacted New Haven architect Henry Austin, a recognized master of the Italianate style. Thus, starting in 1958, Austin designed the home's asymmetrical villa with a square tower soaring above it all and providing breathtaking views toward Portland Harbor.
According to Morse, the house was to be a symbol of his wealth and success, while also serving as his personal retreat. During construction, it was immediately apparent that Morse's home would stand as the most luxurious (and costliest) house in the city. It is estimated that the house had cost between $70,000 and $100,000 (which is equivalent to between $2,000,000 and $2,850,000 in 2015). The Morse family lived in the mansion until Ruggles's death in 1893, and his widow sold the home to the Libby family, who lived there until 1923.1
For 17 years, the house was empty, but in 1940, Dr. William Holmes bought and opened the home as a shrine and museum focusing on successful women, which explains why he named the house after Britain's Queen Victoria. A year later in 1941, Holmes opened the house as a museum.
Up until 1970, when the house was designated as a National Landmark, the Victoria Mansion showcased serious deterioration. In fact, its designation prompted community leaders and other wealthy individuals to restore the place, and nowadays, the Morse-Libby House endures as the premier and unparalleled example of pre-Civil War grandeur.2
Architectural Features
When architect Henry Davis was tasked with designing Morse's summer retreat, he discovered a profound challenge. Coinciding with Italianate styles and Morse's wishes, Davis was to design the house so that it would convey a blending of city and country life.
By including numerous piazzas and balconies connecting the house to the landscape, Davis was able to invoke this spirit of urban in a rural space. Furthermore, the structure's asymmetrical plan, low-pitched roofs, and soaring square tower rich in detail eloquently blended with the earthy-colored Connecticut brownstone, giving the actual building a mix a city and Earth.3
Sources
Morse-Libby Mansion, National Historic Landmarks Program. Accessed August 22, 2017.


Additional Information