Hialeah Park Race Track
Introduction
Developed by Missouri rancher James Bright and aviator Glenn Curtis, Hialeah Park Race Track began its career as a greyhound racetrack in 1922, the first of its kind in the United States. It then added a thoroughbred track in 1925. It temporarily closed from 2001 to 2009 and has since reopened as a quarter horse track and casino with further plans for expansion.
Images
Overhead shot of the complex as it undergoes renovations.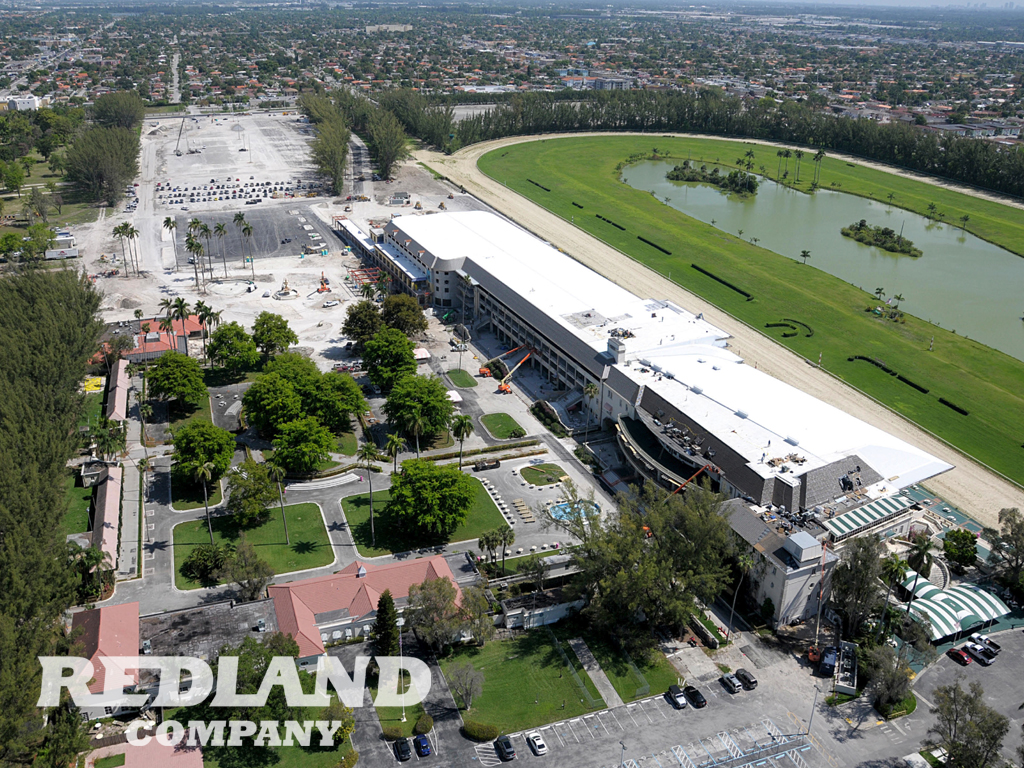 Hialeah's iconic flamingos and grandstand.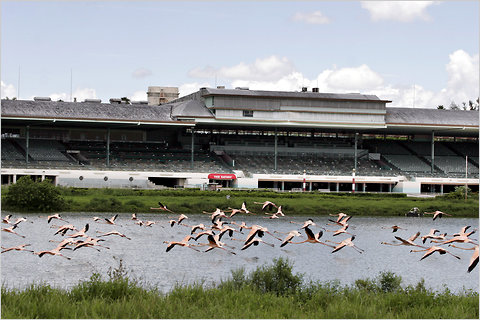 Statue of Citation on the grounds of Hialeah.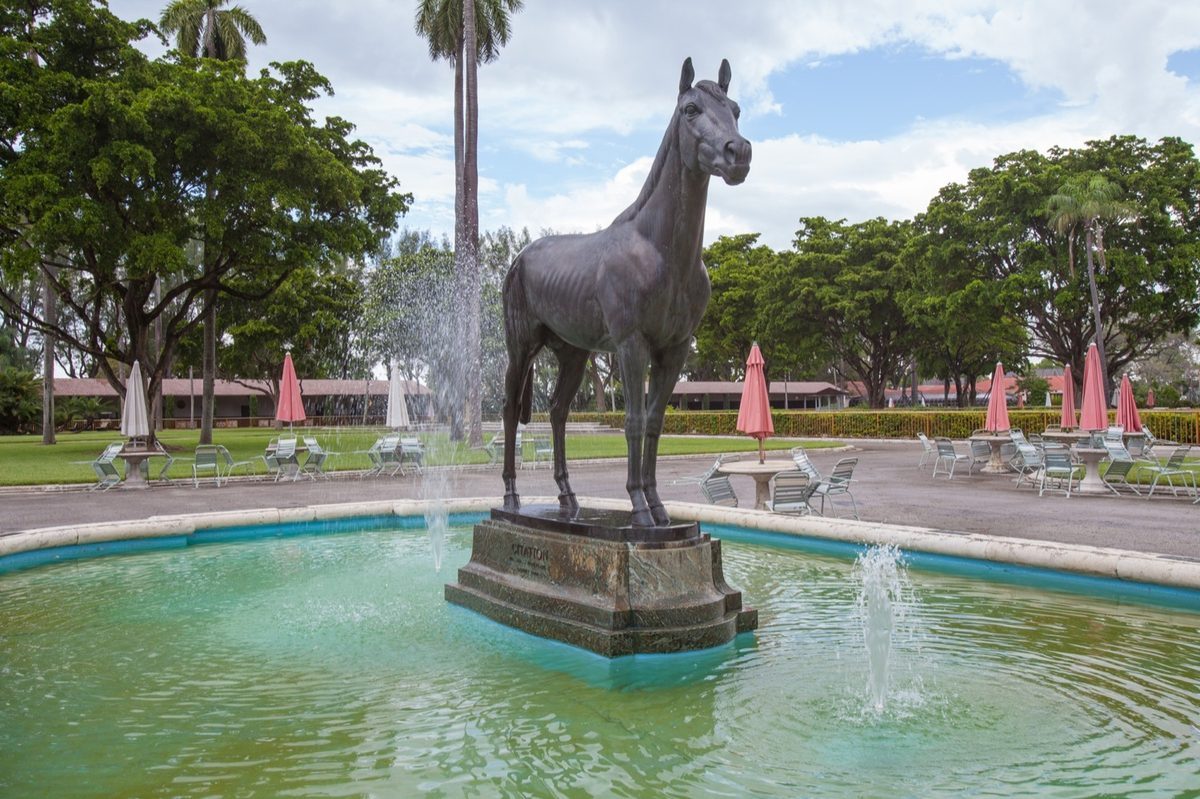 Backstory and Context
Hialeah was known for much more than thoroughbred racing as, in addition to the horse track, Bright and Curtis included a jai-alai fronton, again, the first to open its doors in the US, a roller coaster and a dance hall in 1925. Unfortunately, much of the park was destroyed by a hurricane in 1926. It was then sold to Joseph Widener in 1930 who added a new grandstand, clubhouse and gardens, complete with flamingos and reopened in 1932.
The complex was added to the National Register of Historic Places in 1979 and attained National Landmark Status in 1988. Its confines have been graced by such figures as Winston Churchill, President Harry Truman, Joe DiMaggio and Frank Sinatra and such horses as Seabiscuit, Citation, Bold Ruler and Seattle Slew have thundered around its track.
Due to fierce competition with other tracks, Hialeah again closed its doors in 2001 and reopened them in 2009. It has since added a casino, with slots and a poker room, various dining venues and lounges. The 200 acre complex is currently undergoing a phased, $60 million renovation with plans to add a resort hotel, convention center and other amenities.
Additional Information