Peace Mounment
Introduction
The Peace Monument in Decatur, Indiana is located at the Adams county courthouse. It's a war memorial devoted to peace, active women in the American Civil War, and is a general war memorial. It commemorates the sacrifice of soldiers of war. This monument is the first monument devoted to peace.
Images
The front of the Peace Monument. Female peace standing in the center, and the bronze panels located on the left and right with the veterans names.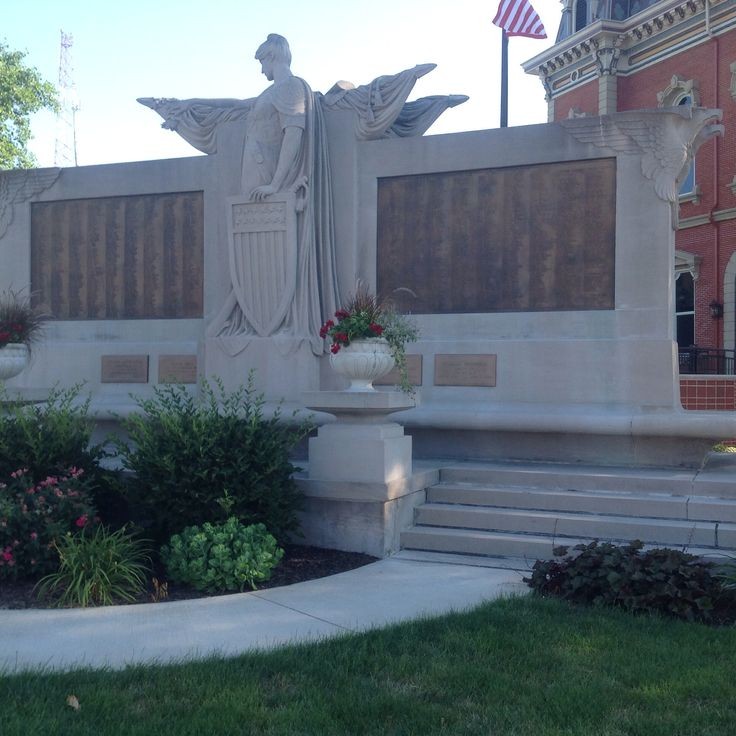 The relief on the back with the statue of the nurse treating a wounded soldier.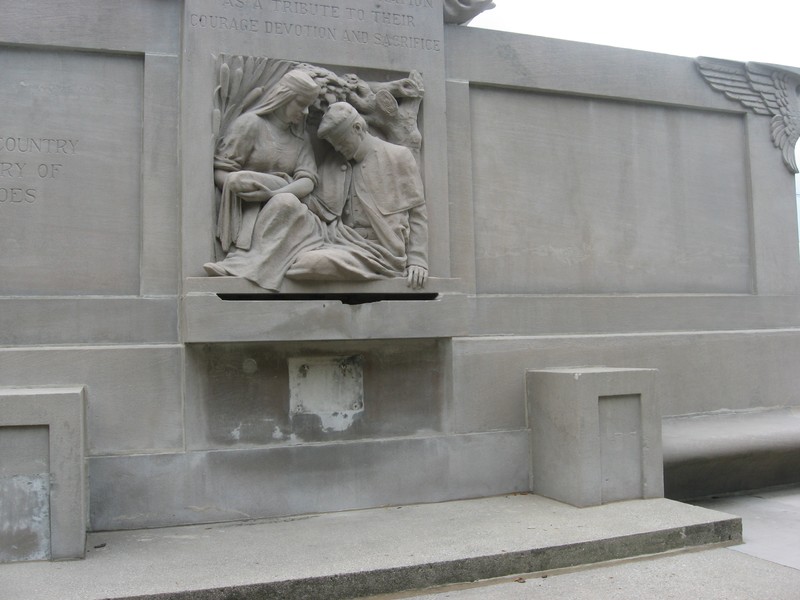 Backstory and Context
It was designed by Charles Mulligan, and dedicated on October 30, 1913, The monument is made from Indiana limestone and metal. Some of the metal was taken from the USS Maine. The monument is also to be considered a cenotaph, which an empty tomb. A cenotaph is also a general war memorial.
Located on the front is an allegory of peace. Peace is represented as a woman. She is wearing armor, her hair is in a bun, and on her left hand she wields a shield representing the United States. There is also bronze panels that include 1,276 veterans from Adams county. On the back, the cenotaph reads, "To the glory of our country, and in loving memory of our soldier heroes, to the women of our nation, as a tribute to their courage devotion and sacrifice." Another thing located on the back is a relief depicting a nurse treating a wounded solider.
The wars that are mentioned on the monument is the Civil War, Mexican-American War, Spanish-American War, and the American Revolution. A woman by the name of Margaret McMasters Van Slyke of Chicago was the model for female peace. In 1991, the sculpture was restored, cleaned, and coated with a protective seal.
Sources
http://www.apls.lib.in.us/PeaceMonument.pdf http://en.wikipedia.org/wiki/Peace_Monument_%28Decatur,_Indiana%29