Intersection of 91 and 59
Introduction
The northwest corner included schoolhouse #3, the Sohio gas station located at 3349 Kent Rd., and the Titus Wetmore house. The southwest corner included the Township Hall, Becker's Wholesale Foods, the Police and Fire Department, and a Vietnam Veteran's Memorial Park. This area is now home to a CVS and a Funeral Home.
Images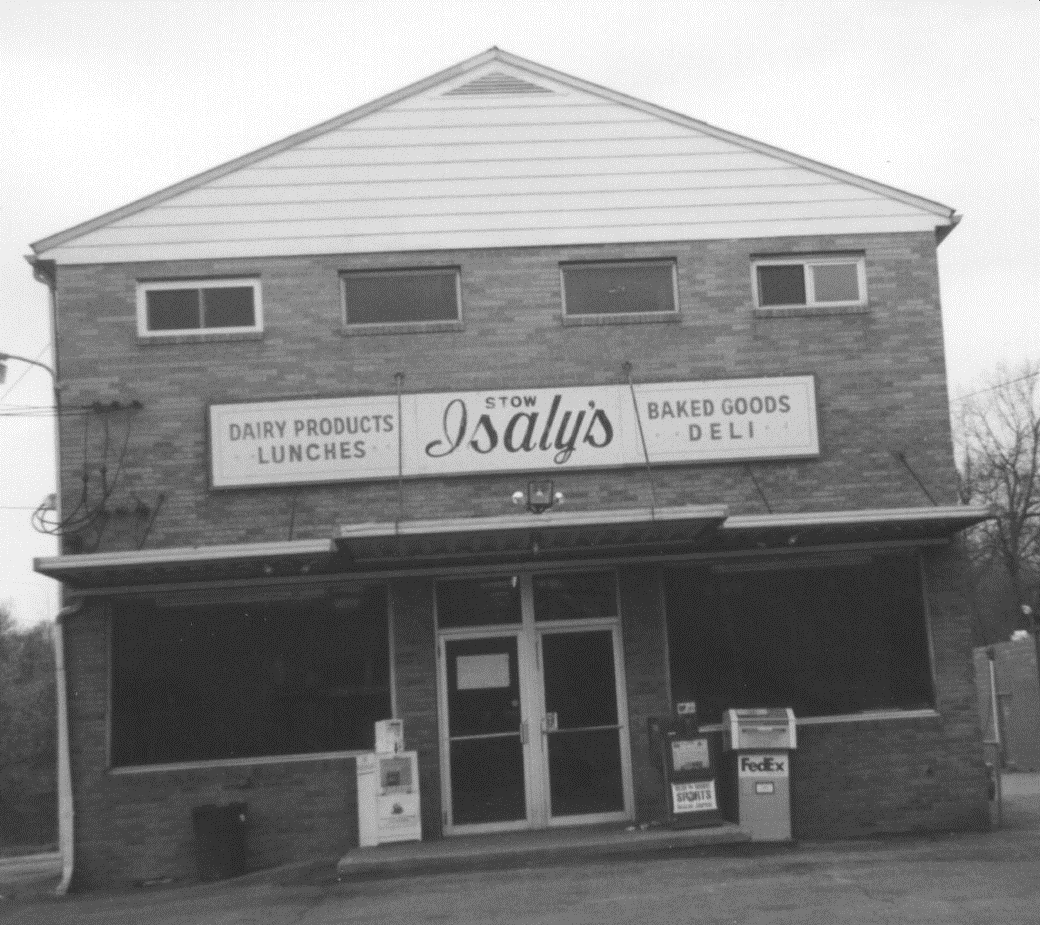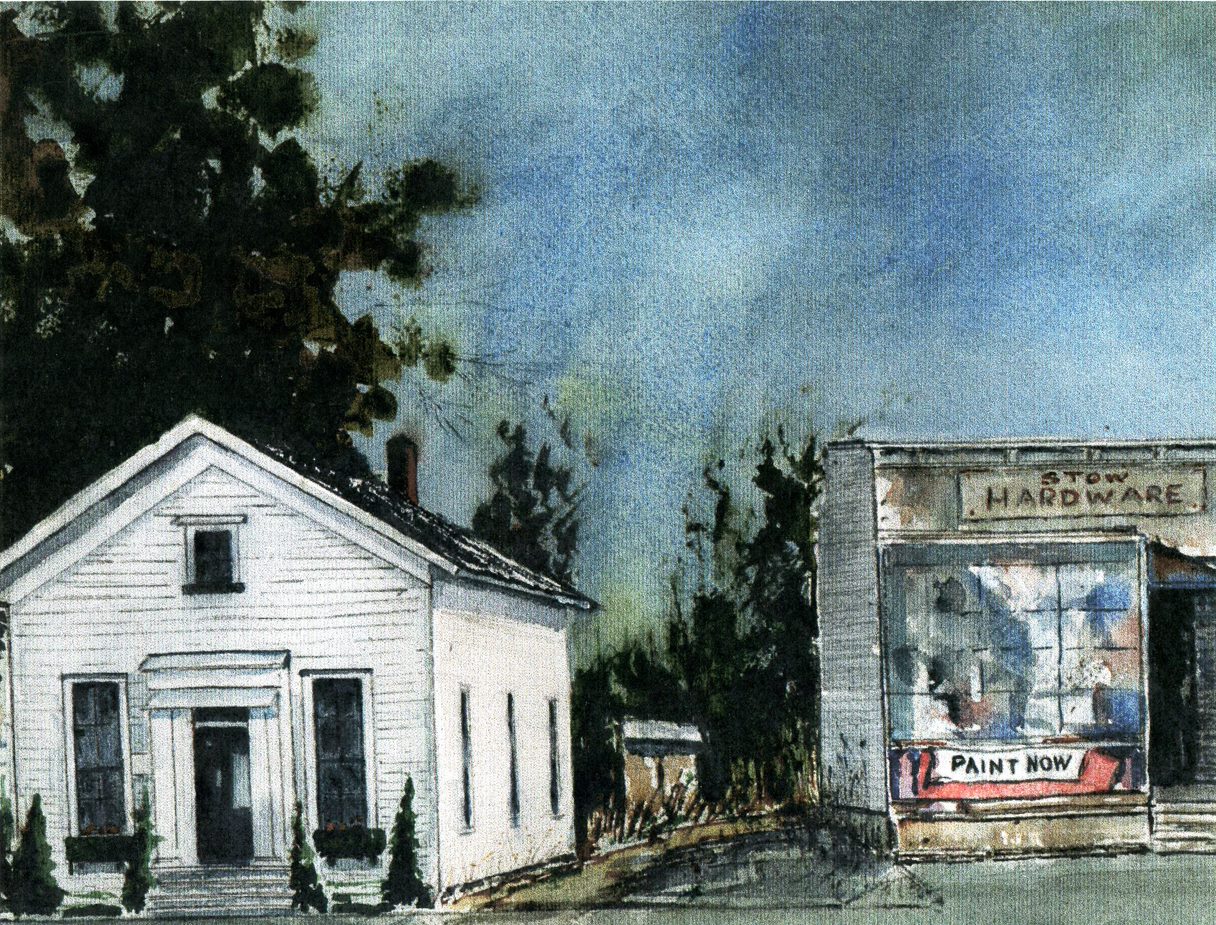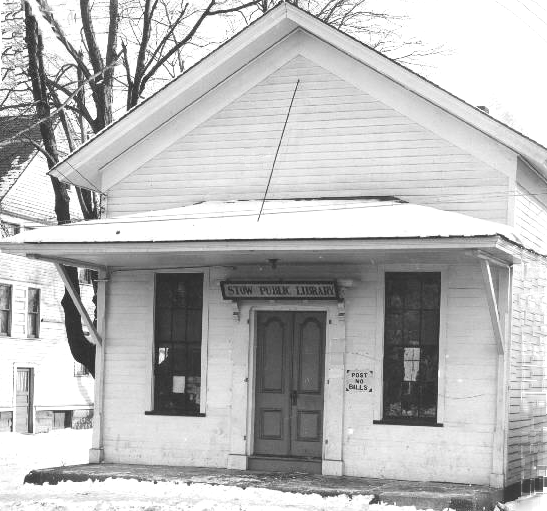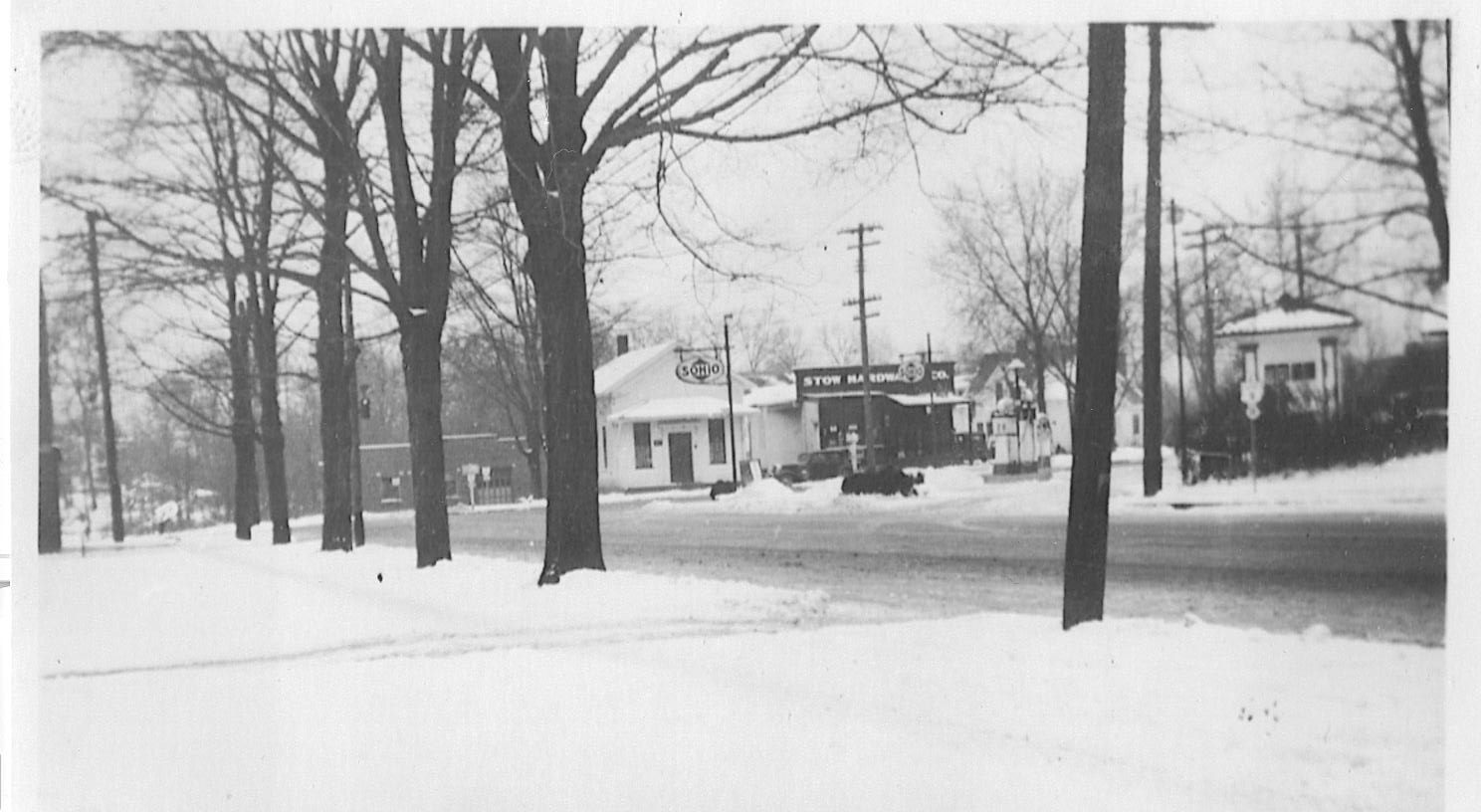 Original front of the Titus Wetmore house facing Rt. 91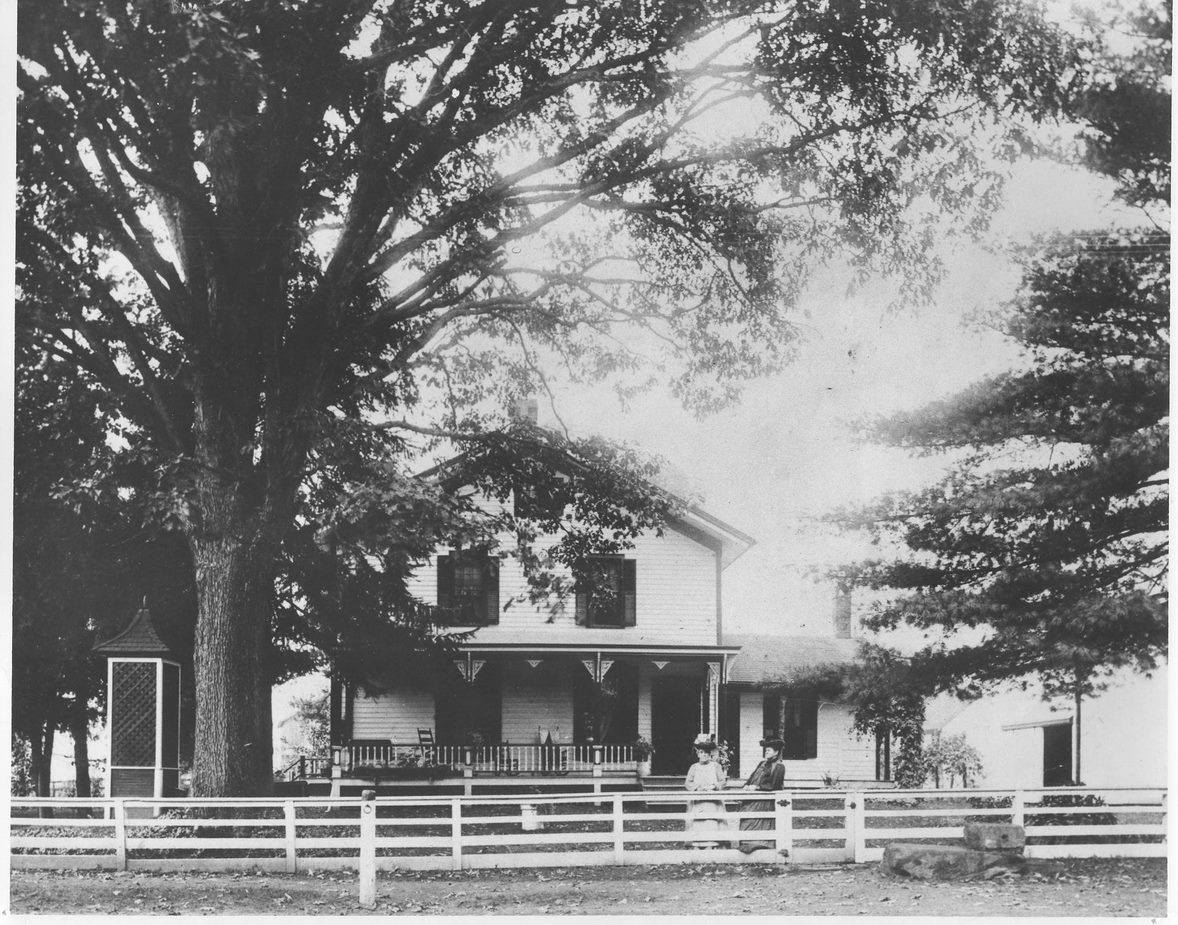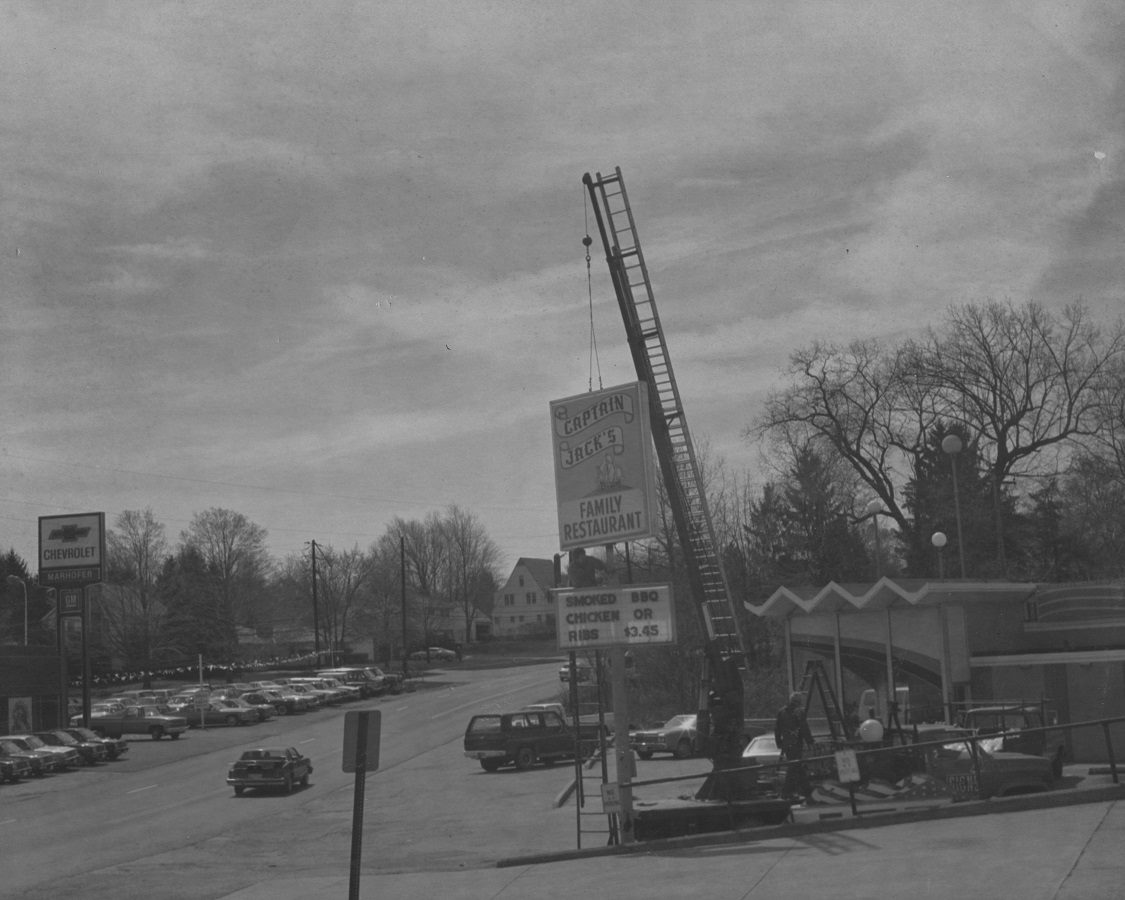 City of Stow Fire and Police Departments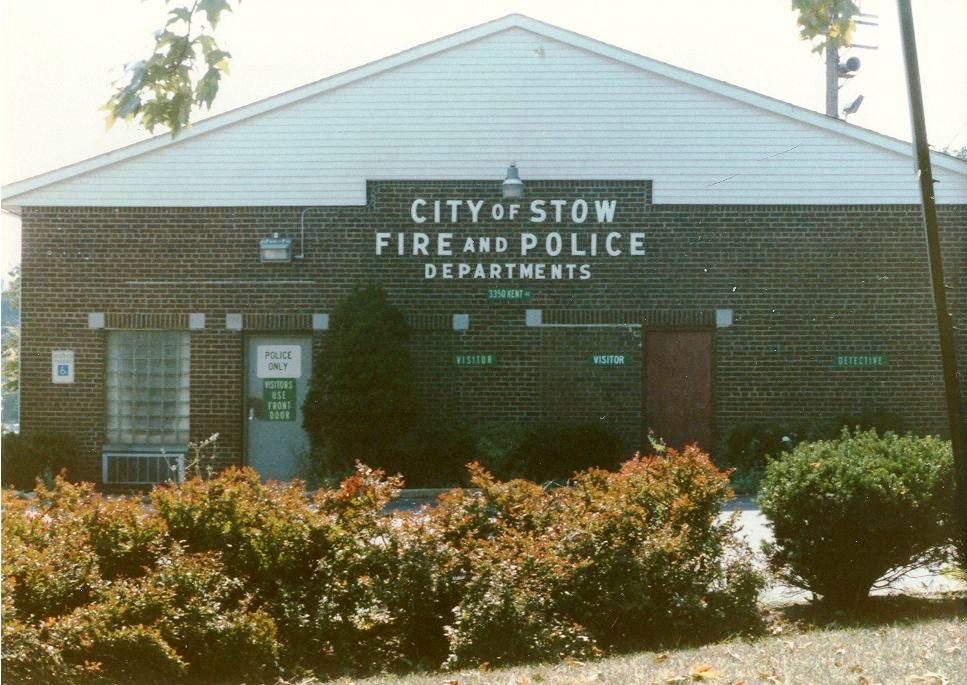 Backstory and Context
The Sohio Station/Standard Oil/VP station was put in around 1931. It is has been on this corner for 91 years.
The Dunn-Quigley Funeral Home was the former Titus Wetmore home. The house was built by Titus Wetmore around 1830. It was the location of Stow's first post office and was a stage coach shop for a time. Formerly the Gregory Funeral Home (Stow's first funeral home), this building has been the site of the Dunn-Quigley Funeral Home since 1963. The building is an example of early Greek Revival style architecture, but it has been altered. The building was purchased in 1950 by Rev. Leo Gregory and transformed into Stow's first funeral home. He later sold the funeral home to Dunn, Quigley, and Cirello.
The Stow Police and Fire Station was located in the former site of Becker Wholesale Foods in 1967 (building built in the 1930s). The building was razed in 1998 to make room for the CVS.
The Veteran's Memorial Park was established in 1970. The marker was moved to Stow Cemetery.
The Stow Isaly's was open by "Pop" A.J. Rearick in about 1932. In 1952, Mr. and Mrs. Braucher purchased the store. In 1955, they moved their business into the new building at 3322 Kent Road. After this building was demolished to make room for the CVS, Isaly's II opened in 1998 in the Colonnade Building at 3310 Kent Road.