Fenway Park
Introduction
One of the most iconic stadiums in the history of baseball, Fenway Park has been home to Major League Baseball since 1912 and has been home to legends of the sport including Babe Ruth, Ty Cobb, Shoeless Joe Jackson, Ted Williams, Joe DiMaggio, and Carl Yastrzemski. The oldest current Major League Stadium, Fenway is known for its small size compared to modern stadiums and its unique shape including the "Green Monster" in left field.
Images
Fenway from Legend's Box.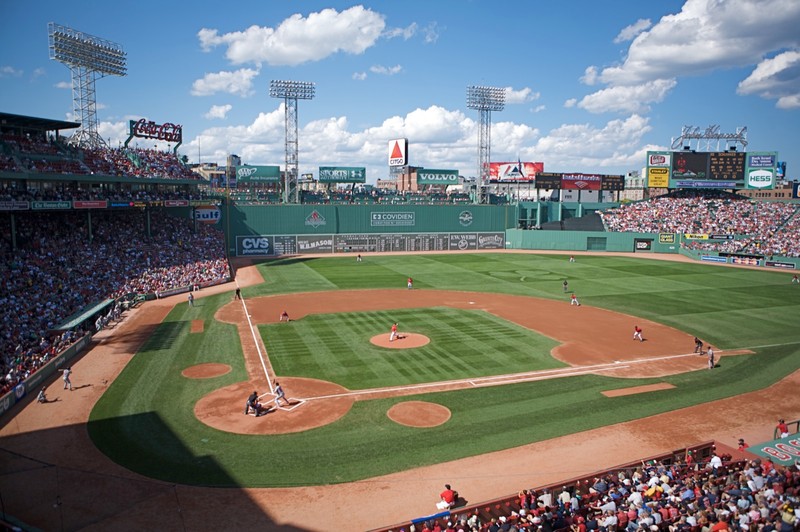 Famous "Big Green Monster" - thirty-seven foot, two-inch (11.33 m) high left field wall at Fenway Park. The wall was part of the original ballpark construction of 1912. Photo by Aidan Siegel.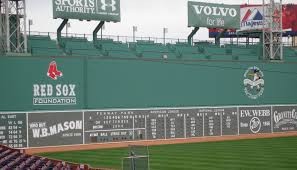 Seats atop the "Green Monster". A new seating section atop the wall with seats for 274 fans (the seats were added in 2002–2003). Photo by Bernard Gagnon.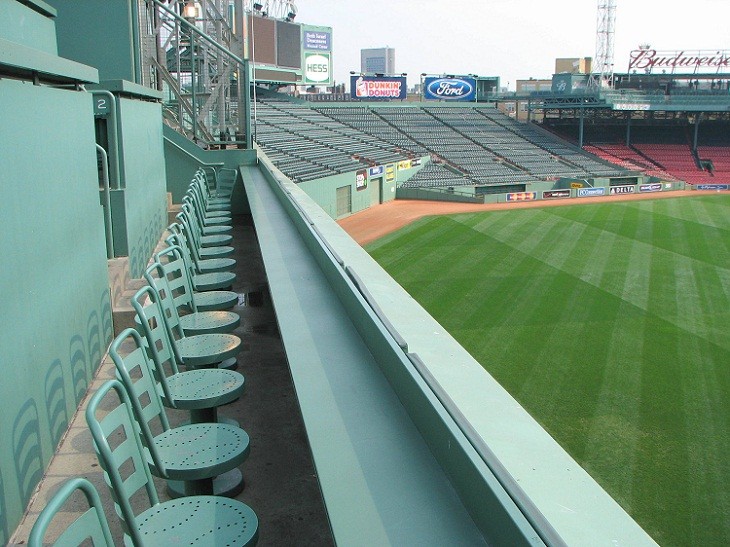 Photo Courtesy of Laura Maple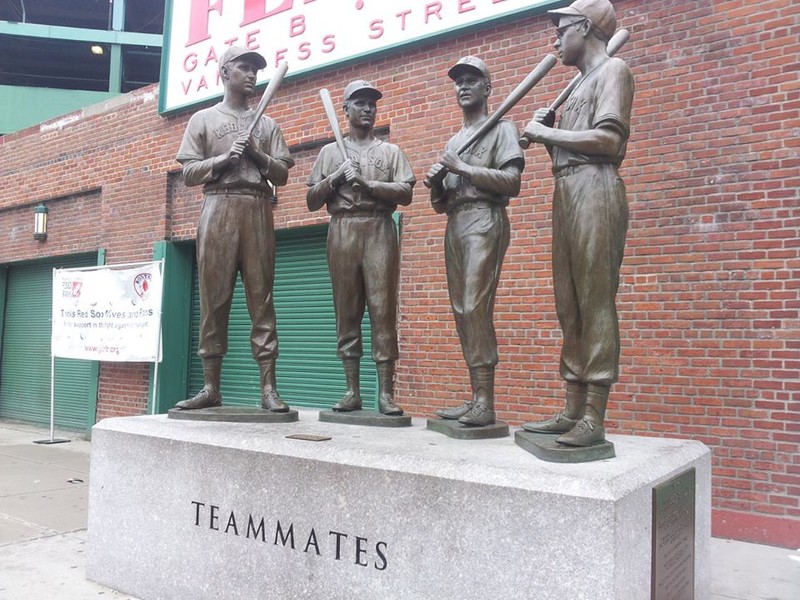 Photo Courtesy of Laura Maple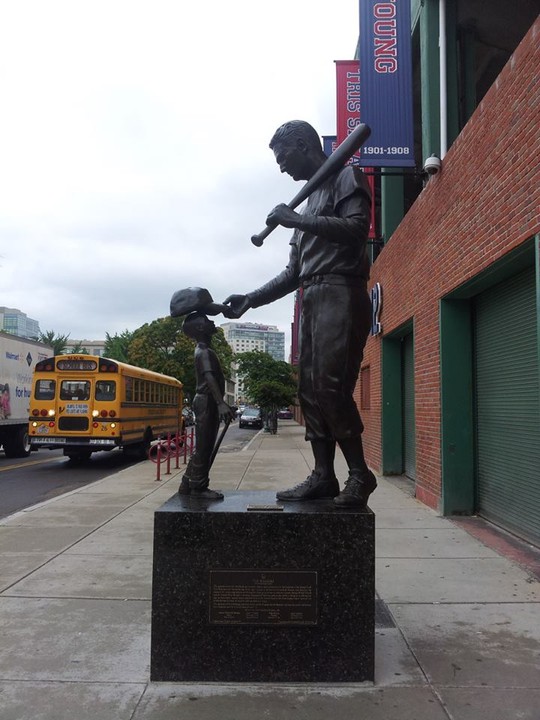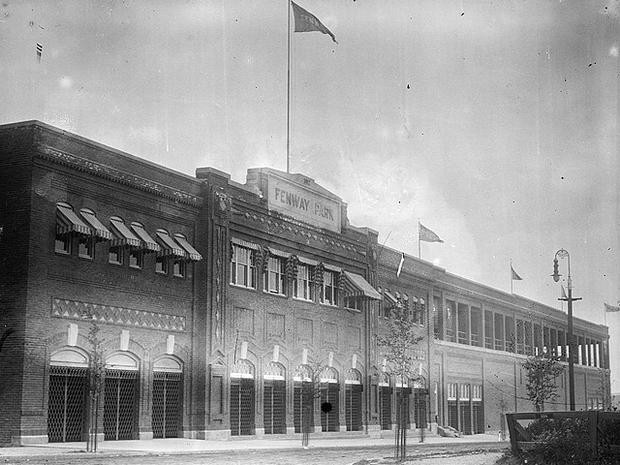 2018 World Series at Fenway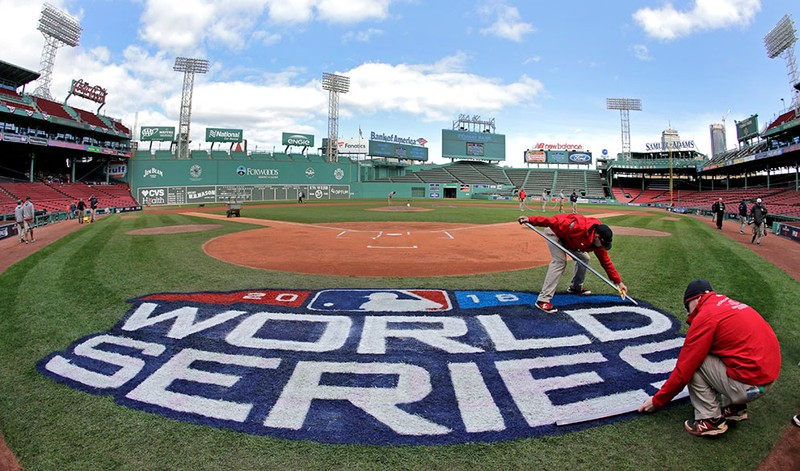 Mike Yastrzemski, grandson of Red Sox legend Carl Yastrzemski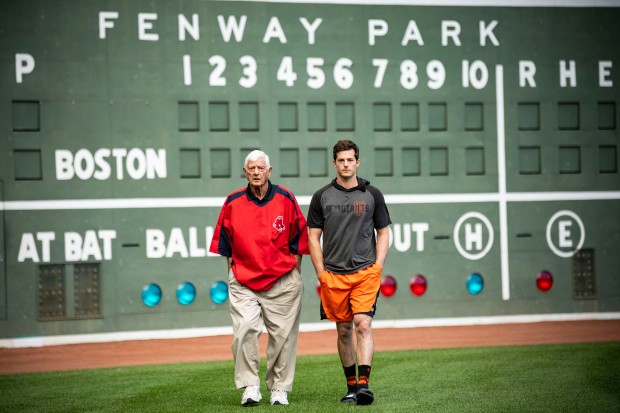 In 2012 Fenway celebrated its 100 year anniversary.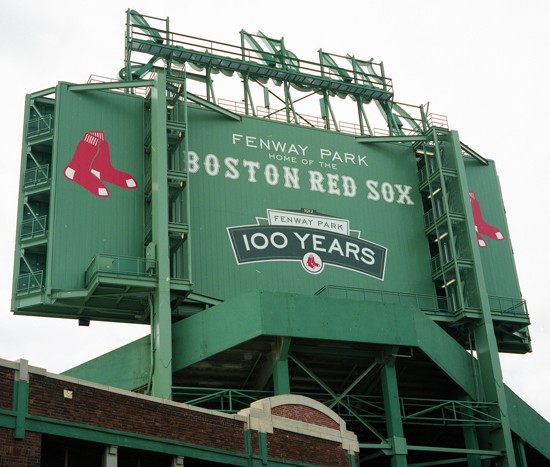 Backstory and Context
Built during the "Golden Age of Ballparks," Fenway Park is the nation's oldest operating Major League baseball stadium and the home of the Boston Red Sox. Construction of the stadium began on September 25, 1911. The ballpark opened seven months later with a seating capacity of 24,400.
Boston mayor John Francis "Honey Fitz" Fitzgerald threw the ceremonial first pitch of the first official game on April 20, 1912, before a crowd of 27,000. Prior to this, a game took place on April 9, 1912 between the Sox and Harvard University. In their first year at Fenway Park, the Red Sox won the 1912 World Series.
Over the years, Fenway Park has been associated with a number of significant major league baseball players, including Ted Williams and Babe Ruth. Babe Ruth was the first to hit a home run over the new left field wall in 1934 when Ruth was a New York Yankee.
The first significant renovation of Fenway Park took place in 1934 under the ownership of Thomas Yawkey at a cost of $1.25 million. This project enlarged the grandstand and replaced wooden bleachers with concrete and steel structures. The Red Sox and Fenway Park were acquired in 2002 by New England Sports Ventures, the first change in ownership in 68 years.
The tradition rich atmosphere outside of Fenway Park before games is truly unique. Yawkey Way is closed prior to every game so fans can mingle and enjoy live music, food, and the company of other Red Sox fans outside Fenway Park. Inside, Fenway Park's interior is full of character with its small seating capacity, the Green Monster, and non-electronic scoreboard in left field. There is also the lone red seat in right field where the longest homerun ever hit, 502 feet by Ted Williams. The outfield includes the retired numbers of Red Sox legends on the right field facade.
Sources
15 Swinging Facts About Fenway Park. (2016, April 20). Retrieved from https://www.mentalfloss.com/article/78773/15-swinging-facts-about-fenway-park.
Berg, T. (2018, October 29). Red Sox beat Dodgers to win fourth World Series championship in 15 years. Retrieved from https://www.usatoday.com/story/sports/mlb/2018/10/28/red-sox-win-world-series-championship-beat-dodgers/1803801002/.
Goldberg, J. (2019, September 29). MLB Ballparks, From Oldest to Newest. Retrieved from https://ballparkdigest.com/2017/03/31/mlb-ballparks-from-oldest-to-newest/.
Additional Information