Orange Empire Railway Museum
Introduction
Located seventeen miles south of Riverside, the Orange Empire Railway Museum has the largest collection of railway cars and locomotives in the American West. The organization offers exhibits designed to educate the public about the history and significance of the railroads upon Western history and offers an impressive collection of rolling stock that includes two hundred trains, streetcars, trolleys, and electric interurban cars. Many of the museum's artifacts date back to the late 19th century. Visitors can ride some of the trains, interurban cars, and streetcars on the museum railway. The museum offers several events throughout the year and also has an archive which contains documents and other materials from North American railroad companies, particularly western companies.
Images
Two of the train cars at the museum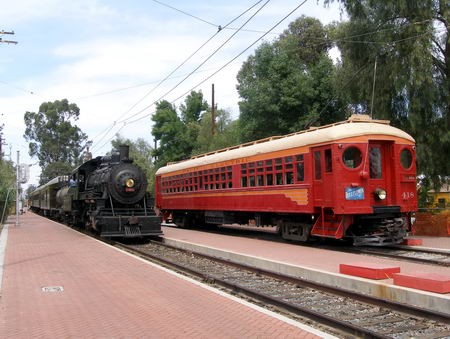 It is advised that visitors try to go to the park on the weekend, since most of the cars are in operation at that time.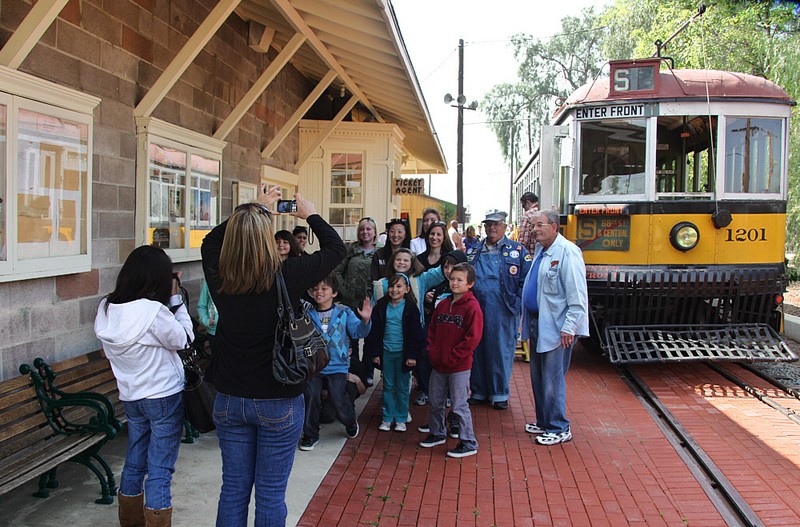 Backstory and Context
The museum's origins begin in 1956 when a group of young railroad enthusiasts formed a semi-formal organization called the Electric Railway Historical Association of Southern California to start collecting and preserving rail cars. They set up their museum in an already established railway showcase location called Travel Town in Griffith Park in Los Angeles. In 1958 the group changed their name to the Orange Empire Traction Company. The museum slowly grew in the coming years and it was forced to moved to the current location due to highway and other development. It merged with another railway museum in 1975 to form the current museum.
Sources
Orange Empire Railway Museum website, http://www.oerm.org/history-museum, accessed 5/21/19
Additional Information