Rounds Coal Company Building
Introduction
The F. L. Rounds Coal Company was built in 1908 on North Main Street by Fayette L. Rounds. The unique building, designed by architect C.A. Olmstead, featured a 5-ton scale for weighing coal trucks. It served as the F.L. Rounds Coal Company office until 2002.
Images
Rounds Coal Company office on N. Main Street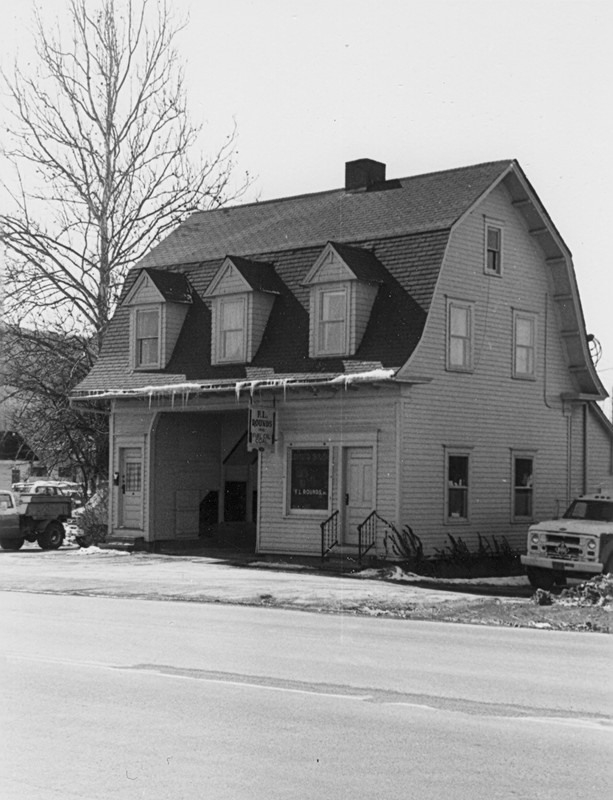 Mock portrayal of "pulling" the building to the Rail Trail.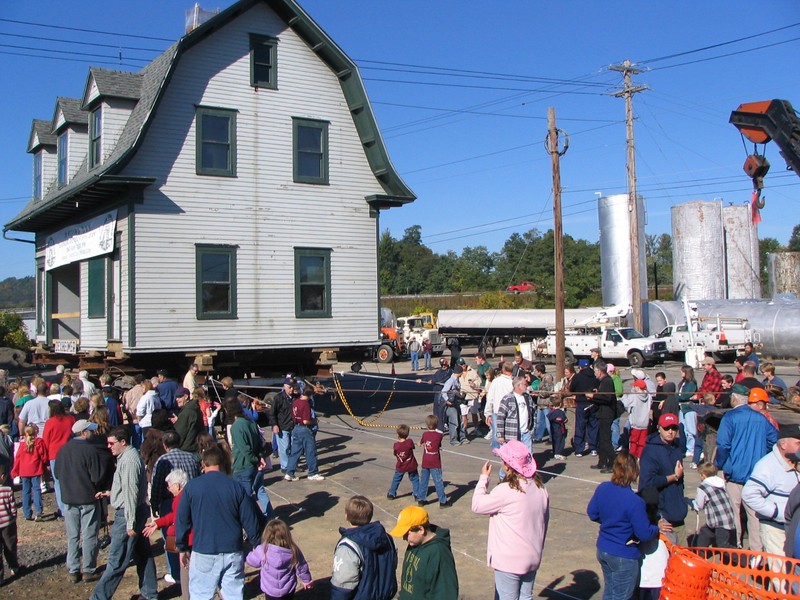 Rounds Coal Company aka Coal House
Backstory and Context
Empty dump trucks were weighed on the five-ton scale under the arch and re-weighed after filling with coal at the large F. L. Rounds Coal Company tipple next to the Vestal D.L.&W. Depot. Donated by the Rounds family, it is owned by the Town of Vestal who moved it on October 8, 2006 to a position straddling the Vestal Rail Trail. The building is currently leased for use as a café with meeting rooms on the second floor. A popular place where trail walkers can obtain refreshments, it has been dubbed "The Coal House" although a coal house is actually a place where coal is stored. The restoration of the building received recognition by the Preservation Association of the Southern Tier (PAST) in 2013.
Historic Designations:
2005 Local Historic Landmark
Sources