Martin Delany Historical Marker
Introduction
Martin Delany was born in Charles Town WV and went on to become one of the most influential African Americans of the 19th century. Delany was an abolitionist, author, editor, physician, and the highest-ranking African American officer in the Civil War. Martin Delany was also instrumental in supporting Frederick Douglass and shaping the famous Black leader's thoughts about the extent to which African Americans could support nonviolence without accommodating the violent regime of chattel slavery. He is thought to be the first Black Nationalist in America.
Images
Martin Delany in his Union Officer's uniform .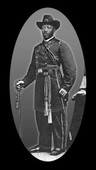 Portrait of Delany fleeing Charlestown when it was learned that he was being taught to read which was actually illegal during this time frame .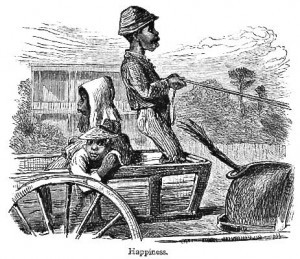 This historical marker is located near the Inn of Charles Town WV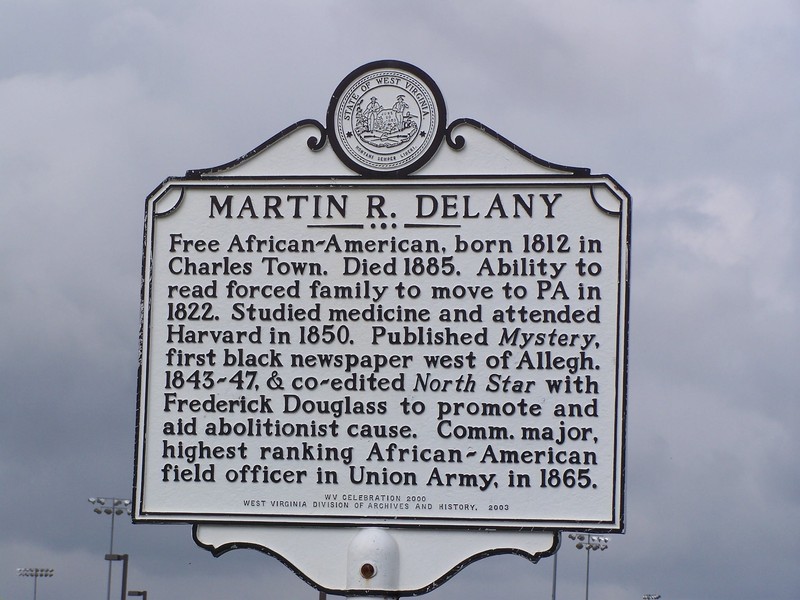 Robert S. Devine, Martin Delany, Frederick Douglass, and the Politics of Representative Identity-click the link below for more information about this book.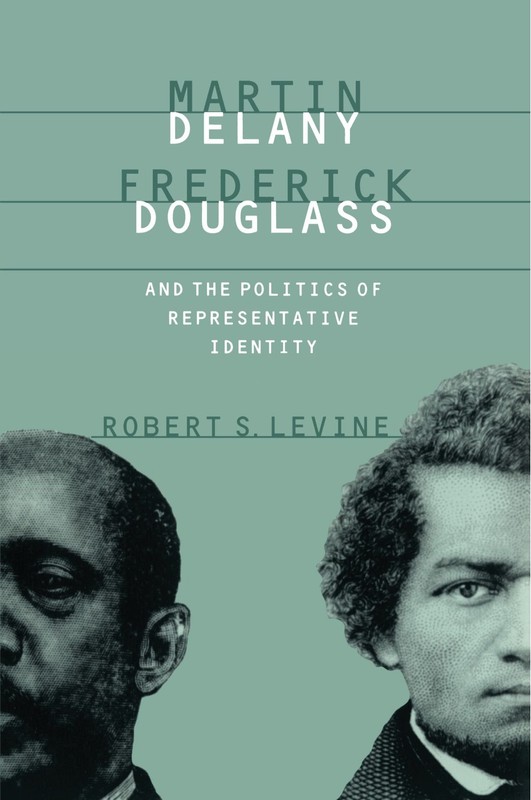 Martin Delany Headstone in OH (modern)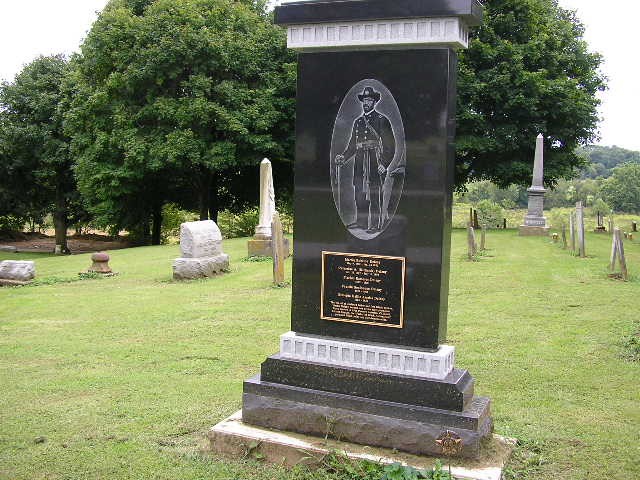 Original Military headstone of Martin Delany (Ohio)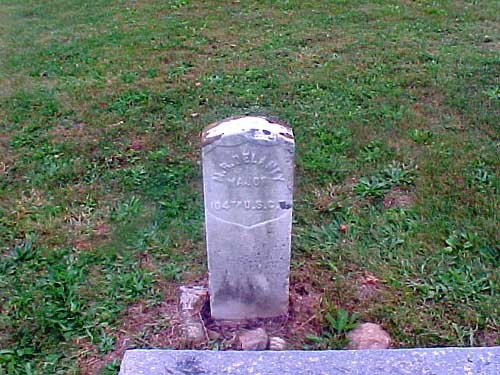 Backstory and Context
Martin Delany was a physician, author, and early Black nationalist. He was born in Charles Town, Virginia (West Virginia) on May 6, 1812, to a free mother and slave father. Because the law determined one's status as free or slave based on the condition of the mother, Delany was free. However, thousands of free people of color found that their freedom could be lost-even Northerners such as Solomon Northup, subject of the popular movie Twelve Years a Slave. In addition, African Americans found that their freedoms were limited both by law and custom. For example, Delany's mother fled to Chambersburg, Pennsylvania, in 1822, after white Virginians discovered that martin and his siblings were being taught to read. In 1831, Martin Delany moved to Pittsburgh to continue his education, and later studied medicine with several doctors throughout Pennsylvania.
Delany won fame for his writing, publishing articles in Black newspapers and with abolitionist in the Pittsburgh area in the early 1840s. Delany went on to work as the co-editor of the North Star, a newspaper edited by Frederick Douglas in Rochester. In, 1850 Delany and two other Black men were admitted to Harvard's medical school. However, Delany's education stopped short when Harvard removed the two men in response to objections from white students.
Delany is often referred to as "The Father of Black Nationalism" because so many of his works focused on the creation of Black institutions and a separate homeland for people of African descent. Delany's "The Condition, Elevation, Emigration, and Destiny of the Colored People of the United States," became one of the most influential tracts for those who sought to improve the condition of the race by creating homogenous communities and Black institutions. Hoping to create a new community where African Americans could live without racial prejudice, Delany moved to Chatham, Canada, in 1856.
In 1858, Martin Delany went to John Brown's Chatham Convention , where Brown presented his Provisional Constitution and revealed a pan to free slaves which then lead to the raid on Harper's Ferry in October 1859. Brown at this time had garnered the support of Delany and other prominent Black leaders and the respect of Frederick Douglass. However, Delany and Brown rejected his plan, believing it best to continue to create Black communities in places such as Canada that could harbor escaped slaves rather than launching a direct assault on Southern slaveholders.
During the Civil War, Delany recruited Black troops in Massachusetts and became the first Black field officer for the Union Army in 1865, when he was commissioned as a Major. After the war, Delany lived in South Carolina for several years. He worked for Freedom's Bureau for three years and was active in politics. Delany was very unhappy with Reconstruction and eventually supported the white democratic redeemer Wade Hampton. Delany died in Wilberforce, Ohio, on January 24, 1885.
In 1999 a memorial was erected on the property of Star Lodge #1, Free and Accepted Masons, Most Worshipful Prince Hall Grand Lodge of WV, INC. The marker is both an indicator of where Delany was born and the only known public tribute in WV for Delany.
Sources
www.wvculture.org/history/delany.html African-American Heritage Trail of WV. West Virginia Division of Tourism. www.callwva.com
Additional Information