Birmingham Civil Rights Institute
Introduction
Established in 1992, the Birmingham Civil Rights Institute includes exhibits and programs related to the history of the civil rights movement in Alabama and throughout the United Stats. Over two million people have visited the institute while thousands of teachers participate in the Institute's teacher education program and/or benefit from educational materials created by the scholars employed at or by the Institute. Visitors can take a self-tour or a guided tour of the Institute's exhibitions. Scholars and members of the public can also use the Institute's archival collections related to the history of the Civil Rights Movement.
Images
Birmingham Civil Rights Institute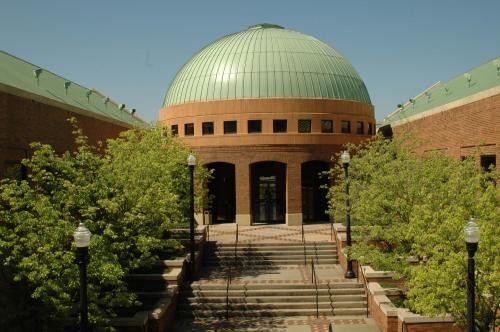 Backstory and Context
The Institute's location in Birmingham is significant given the violent history of the city during the Civil Rights Movement. Encouraged by the city's chief of public safety, Eugene "Bull" Connor, white civilians, government leaders, and even the police committed acts of violence against African Americans who attempted to vote or defy city and state segregation ordinances. Attempting to learn from the past, change the image of the city, and support progress towards racial equality, mayor David Vann proposed the creation of a museum and civic organization dedicated to preserving the history of the civil rights movement in 1978. Vann envisioned the museum as a "living institution" that would also support open dialogue about modern-day concerns and civil rights initiatives.

Vann received little support from other white residents in 1978, but Richard Arrington, Jr., who succeeded Vann and became the city's first Black mayor kept the dream alive. After several bond measures dedicated to the creation of a civil rights museum and institute were rejected by voters, city officials worked to fund the creation of the institute by using general revenue bonds. Together with individual and corporate donations, the institute became a reality in 1992.
Sources
BCRI History. Birmingham Civil Rights Institute. Accessed January 14, 2017. http://www.bcri.org/resources/documents/bcrihistory.pdf.


Additional Information