Bolling School (1940-1963) Greenbrier Episcopal School (2020-)
Introduction
Bolling School was officially established in 1933 and named in honor of a local African American educator, but the institution dates back to the schools established in this area by the Freedman's Bureau for the African American youth of the city in 1869. This building replaced the first Bolling School, a wood frame structure that was destroyed by fire in 1936. Construction of this school was complete in 1940 and the building served as Bolling School from 1940 to 1963. After integration, the structure became Lewisburg Middle School for a number of years and the building was later home to a community center. In 2018, Greenbrier Episcopal School acquired the building and announced a two million dollar restoration plan. The school plans to include historic photos and artifacts related to the history of Bolling School when they complete the restoration and renovation process and open the building as a school once again for the fall 2020 semester.
Images
Lewisburg's school for African Americans operated as Lewisburg Colored Junior High and Grade School before renaming the establishment after Professor Edward A. Bolling who is pictured here.
Undated Black and white photo of an all Black military chorus performing at auditorium at Bolling School.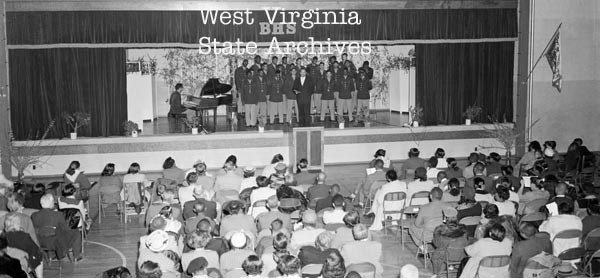 Principal Earl Charles Clay in 1935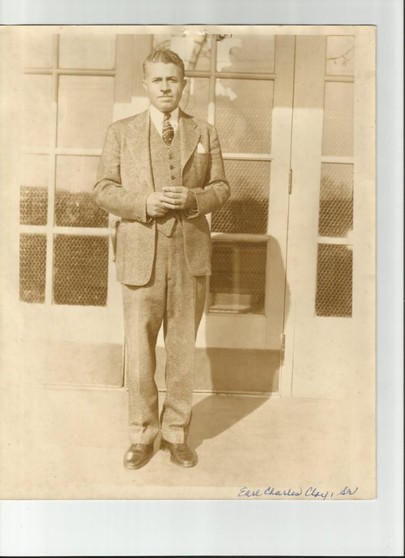 This is the second permanent location of Bolling School; the original wooden structure burned in 1936 and students were taught in local churches for four years until the new school was completed.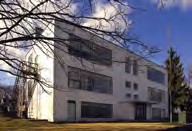 Backstory and Context
Prior to the Civil War, it was illegal in the state of Virginia to teach slaves of free Blacks to read and write. After the Civil War ended and Lewisburg became a part of West Virginia, the Freedman's Bureau established a free school for African American children. Originally housed in the Masonic Greenbrier Lodge No. 19 after the Civil War the school taught 113 students by 1896.

The Lewisburg Colored Junior High and Graded School was renamed Bolling Junior High and Elementary School in 1933, after Professor Edward A. Bolling. Bolling graduated from the Richmond Normal School on June 12th, 1874, and started his career as both a teacher and a principal three years later. Throughout his 55-year career, Bolling taught students at Lewisburg Colored Grade School, later known as Lewisburg Colored Junior High School, and was awarded the West Virginia No. One Teacher's Certificate.
The one-room school model was replaced by graded classrooms over time. By 1935, the school had twelve grades and a formal high school program operating under the name Bolling High School. This was only the fourth publicly-supported full high school for African Americans in West Virginia at that time. As a result, Black students who lived near Lewisburg before this time were forced to live with relatives in places such as Harpers Ferry during the school year if they wanted to complete a full high school program. Bolling High School taught the entire Black population of Greenbrier County and had 25 graduating classes.
The wooden structure that was Bolling High School burned in 1936, and students were taught in local churches for four years while the structure that is now known as Bolling School was constructed. Bolling School existed in this structure from 1940 to 1963 until integration was fully enacted in Lewisburg and the structure became Lewisburg Middle School. The building was empty and many of the African American teachers lost their positions when the white schools of the city were opened to African American students. In the 1970s, the school building was utilized once again and home to Lewisburg Intermediate School. The building later served as a community center. Following years of the building being vacant and plans for the building's redevelopment stalling, the school was sold in 2018 to the Greenbrier Episcopal School.
Sources
Browning, Joan C.. Black Historic Sites in Lewisburg West Virginia 2002.

Alvey, Tina. New life for an old school. Register-Herald (Lewisburg WV). February 09, 2019. Accessed February 10, 2019. https://www.register-herald.com/news/new-life-for-an-old-school/article_60f7e6a5-dad5-5410-b109-995c64e06ecc.html.


Additional Information