East Hall
Introduction
East Hall on the campus of West Virginia State University in Institute, West Virginia, is the oldest building on campus. Built in 1893, East Hall served as the president's home until 1973.
Images
Credit from wv.reel-scout.com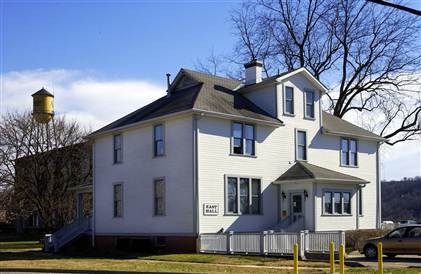 Backstory and Context
East Hall was built in 1893. It served as a dormitory, then the home of the college presidents. Not only was East Hall used for living quarters, it was also used for entertainment and accommodations for famous guests spend their time at WV State College. It is now used as the Regents Center for Education and Research and offices for the West Virginia State University Foundation. Until 1937, East Hall sat on the east side of campus when it was moved to the west side where it stands today.

Sources
http://www.wvculture.org/shpo/nr/pdf/kanawha/88001585.pdf African-American Heritage Trail of WV. West Virginia Division of Tourism. www.callwva.com
Additional Information