Oak Hill Cemetery
Introduction
Oak Hill Cemetery was established in 1844 and is the final resting place of Sojourner Truth and many other influential Americans, along with some of Battle's Creeks first settlers. It is also home to a famous statue, the Crying Mary.
Images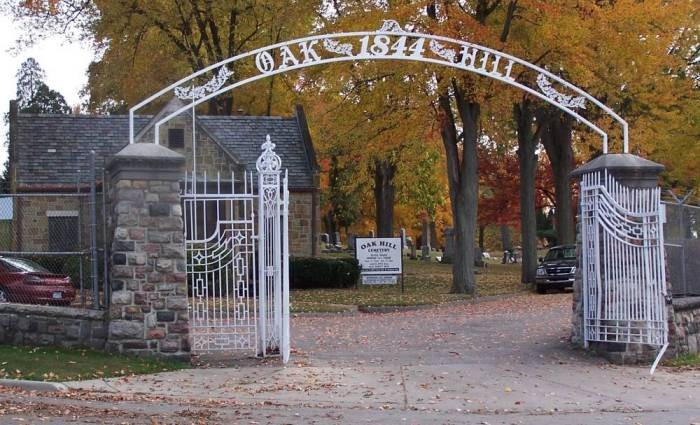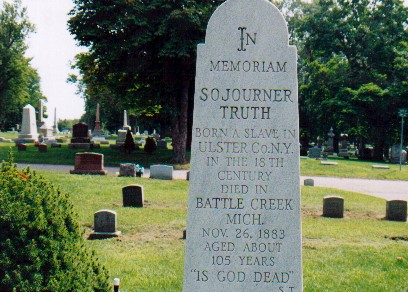 Backstory and Context
Some of the influential Americans who are buried at the cemetery include James and Ellen White, Sojourner Truth, W.K. Kellogg John Harvey Kellogg , C.W. Post and Bill Knapp. James and Ellen White are the co-founders of the Seventh Day Adventist Church. W.K. Kellogg is the founder of Kellogg Company. John Harvey Kellogg is the brother of W.K. Kellogg and is the founder of Postum Cereal Company (Post). Bill Knapp is the founder of Bill Knapp's family resturant. He was well known to the residents of Battle Creek.

Sojourner Truth is the most famous American buried at Oak Hill. She was a former slave who challenged racial and gender discrimination both before and after the Civil War. The Crying Mary statue holds a special place in the hearts of Battle Creek residents. It is said that she cries each Sunday at midnight. People have said that they have seen and felt her tears. This legend started in the 1940s and is still being told today.

Normally, a cemetery would not be a "must see" on your "to-do" list on a vacation but a historical cemetery where prominent people rest is a must see. The history that is buried here attact tourists world wide every year.

Sources
http://www.michigan.org/property/oak-hill-cemetery/ http://www.michigansotherside.com/ http://www.biography.com/people/sojourner-truth-9511284#advocacy-during-the-civil-war
Additional Information