Top Kick's Military Museum
Introduction
Top Kick's Military Museum is a museum of military history located off Rt. 55 in Petersburg, West Virginia. Owner, curator, and Vietnam veteran Gereald W. Bland showcases his private collection of military vehicles, gear, weapons, and more from the U.S. Armed Forces. Open to the public, admission is $5 per person and children under 12 are free.
Images
The exterior of the museum complete with miniature Jeeps on the roof.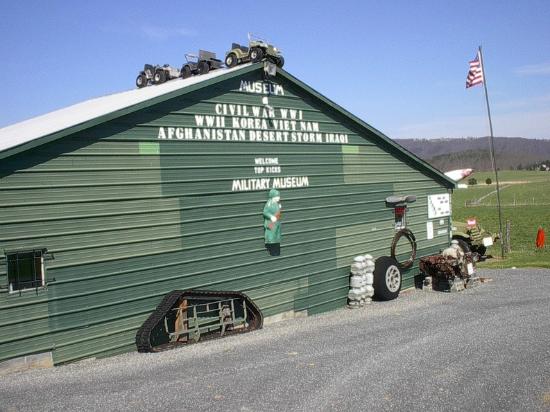 An old military ambulance on display outside.
A view of the artillery collection.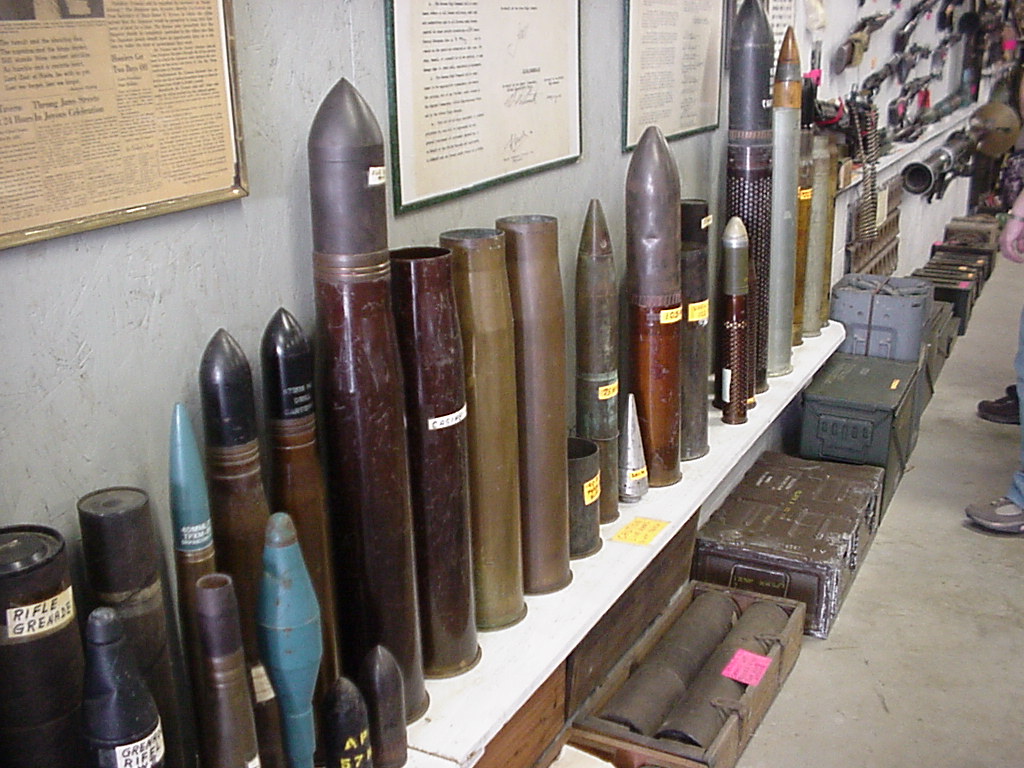 A look at some of the WWII memorabilia inside.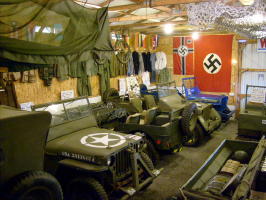 One of the many larger military vehicles at Top Kick's.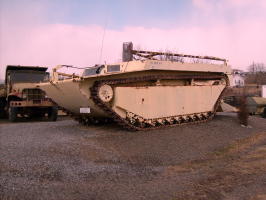 A map to the museum from Rt. 55.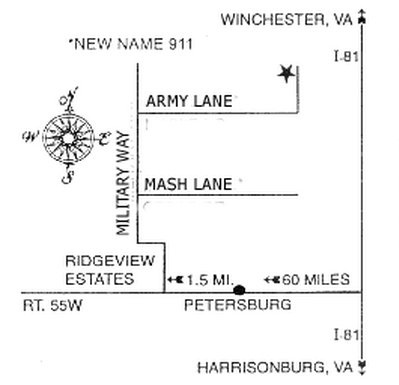 Backstory and Context
Founded in 1995 as a non-profit organization, Top Kick's Military Museum boasts being West Virginia's largest military museum and is located in the heart of Grant County in the town of Petersburg. Owner and curator, Gereald W. Bland is a Vietnam veteran that has dedicated his life to amassing and restoring a fantastic array of items from the United States military. The museum is located right beside his own house in a residential area of Petersburg.

The museum's collection ranges from the Civil War to WWI and II, Korea, Vietnam, Desert Storm, Afghanistan, to the latest Iraq War, and represents all branches of the United States Armed Forces. Visitors will get a tour of the museum from Bland himself, complete with his vast knowledge of military history as well as intriguing stories of how he acquired many of the items on display.

Top Kick's has over 35 vehicles, weapons, communications, field and mess gear, tracks, rations, uniforms, radios, and more to see, including a Japanese helmet and pair of shoes brought back from Iwo Jima. Many old military vehicles have been restored to their original condition, and the Jeep Bland himself rode in during the filming of Major Payne is on display.

Sources
"Top Kick's Military Museum," accessed May 16, 2015, http://www.topkicksmilitarymuseum.com. "Top Kick's Military Museum in Petersburg, WV," Country Whispers Blog, last modified May 14, 2011, http://countrywhispers.blogspot.com/2011/05/top-kicks-military-museum-petersburg-wv.html.
Additional Information