Huntoon-Van Rensalier Station of the Underground Railroad
Introduction
During the 1850s, when Paterson was a growing commercial center, this was the location of Josiah Huntoon's Excelsior Coffee and Spice Factory. Huntoon came to support the abolition of slavery and used some of his wealth to support African Americans who fled slavery via the Underground Railroad. Huntoon worked with friend and business partner William Van Rensalier, an African American abolitionist whose connections to Black communities allowed the pair to escape runaways who passed through Paterson. With Huntoon's support, and with the assistance of members of the nearby Godwin Street African Methodist Episcopal Zion Church, Van Rensalier sheltered the fugitives in this factory. The factory was demolished in the 1980s, but the site was commemorated by a stone that bore a plaque that told the story of Huntoon and Van Rensalier's efforts. After years of fundraising, the community raised funds to build this monument in honor of Huntoon and Van Rensalier.
Images
Prior to the current monument, this stone marked the location of the factory where Huntoon and Van Rensalier helped runaway slaves.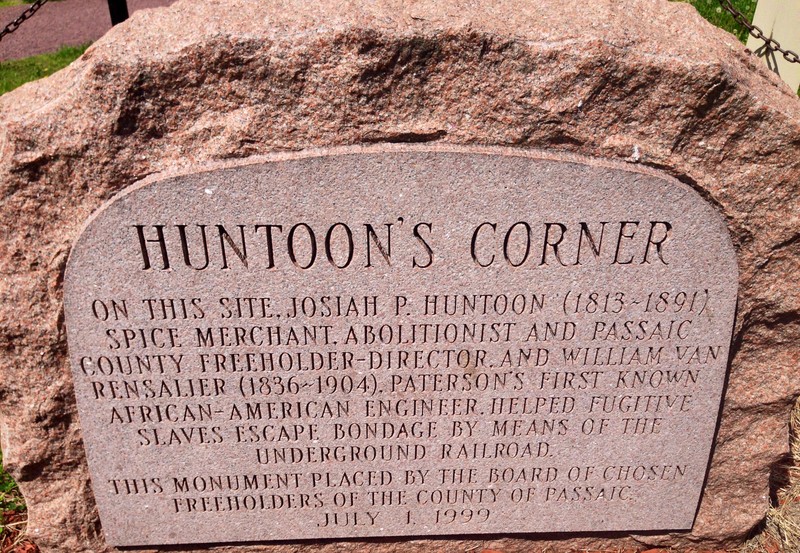 Gateway to Freedom: The Hidden History of the Underground Railroad-Click the link below to learn more about this book by Eric Foner.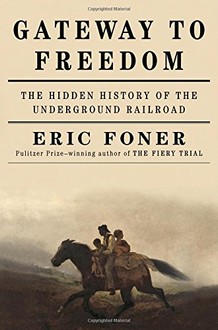 Learn more about the Undergrond Railroad in Paterson with Dolores Van Rensalier's book, Bridge Street to Freedom: Landmarking a Station on the Underground Railroad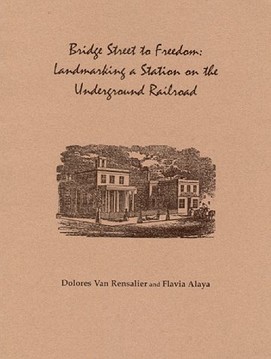 This monument shows the partnership of Josiah Huntoon and William Van Rensalier. The monument was dedicated in 2014.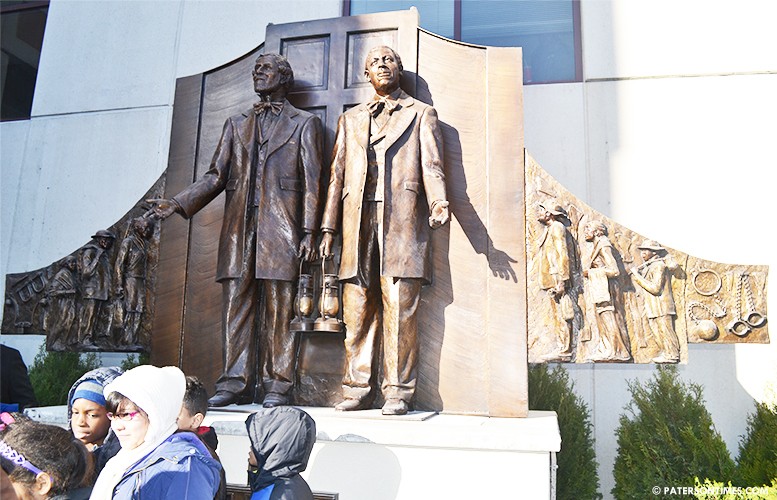 Backstory and Context
The effort to create a more formal monument was led by the Huntoon-Van Rensalier Underground Railroad Foundation. The foundation was established by Dolores Van Rensalier after she discovered a document from 1904 that revealed that her great-grandfather had been active in the Underground Railroad. In 2014, the Foundation unveiled the statue. Those wishing to learn more about the Underground Railroad in Paterson should read Dolores Van Rensalier's book-simply click on the link below.
Sources
Jayed Rahman, Underground Railroad monument unveiled on Broadway, Paterson Times, Nov 21, 2014.
Additional Information