Oregon Sports Hall of Fame & Museum
Introduction
The Oregon Sports Hall of Fame and Museum was founded in 1978. After the Hall gained momentum, a paid staff was put into place in 1985. By 1990, the Hall of Fame was generating revenues of more than $100,000, with annual attendance of 5,000 visitors. Today, the Hall is big enough to honor a wide array of sports. Name the sport, and it's likely represented. From auto racing to table tennis and everything in between, it's difficult to find a more immense Hall of Fame. Steve Prefontaine was the greatest distance runner in the history of Oregon track and field. A native of Coos Bay, "Pre" was the first collegian to capture four consecutive 3-mile/5000 meter gold medals at the NCAA championships (1970-73). He also earned three NCAA cross-country titles (1970,71,73). Prefontaine owned every record from 2 miles to 6 miles (and metric equivalents) at the time of his death in a 1975 auto accident. He set a national high school record in the two mile (8:41.5) in 1968, and earned a spot on the UO's exclusive sub-4 club with a 3:57.4 mile, the second fastest in high school history. He placed 4th in the 5000 meters at the 1972 Munich Olympics. Quotes: "My real goals are just to run as fast as I am physically able. I don't really know my limits. So far, nothing has been too hard. I'm still improving and until that stops I can't predict anything". "To give anything less than your best is to sacrifice the gift." "Somebody may beat me, but they are going to have to bleed to do it." While there or no pictures of his actual spot in the Museum, Prefontaine was inducted into the Oregon Sports Hall of Fame in 1983 and the University of Oregon Athletics Hall of Fame in 1992.
Images
Photo of Former Portland Trailblazers great, Jerome Kersey at his 2008 induction.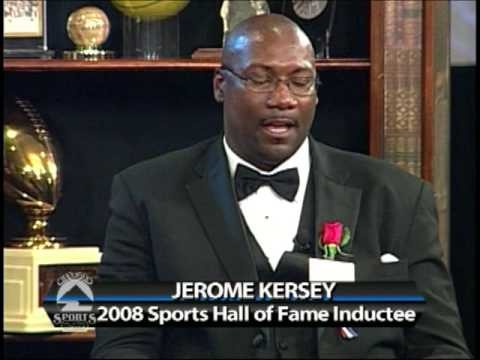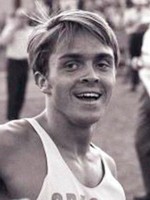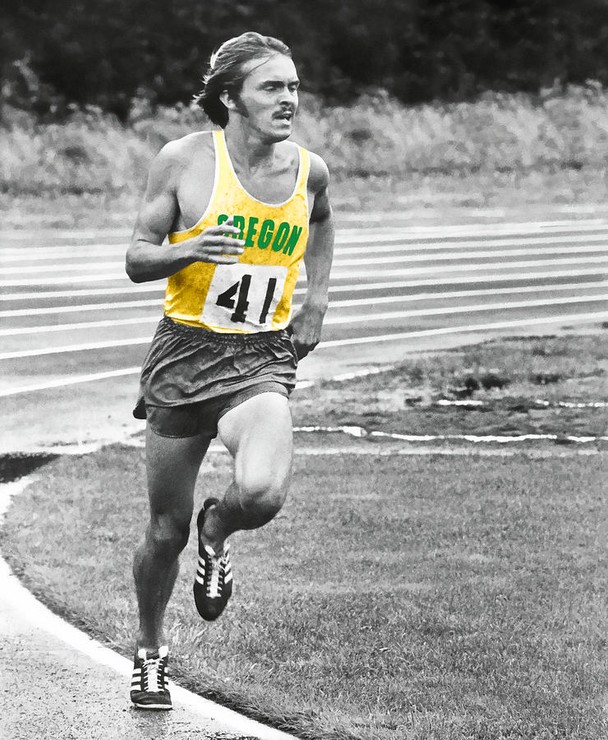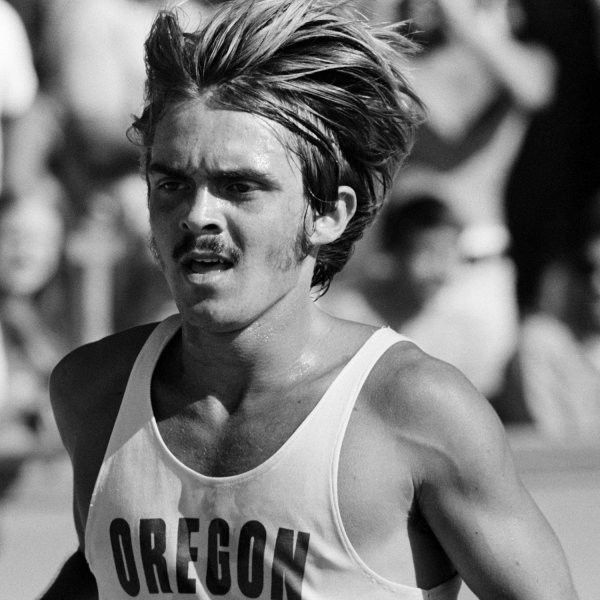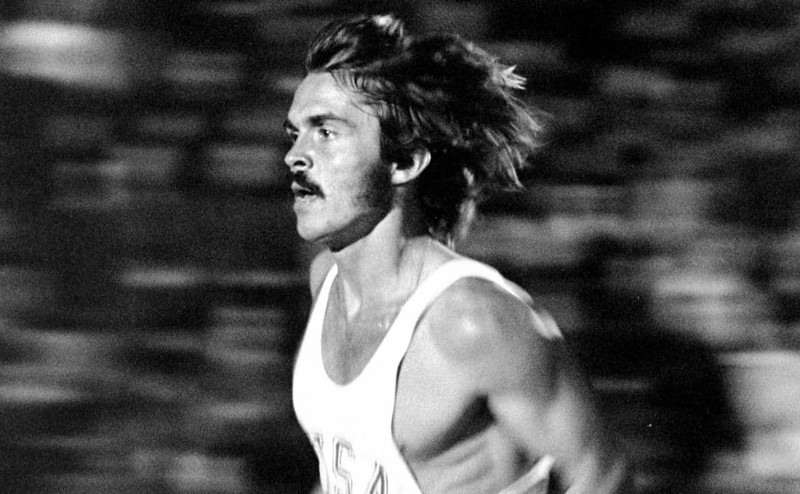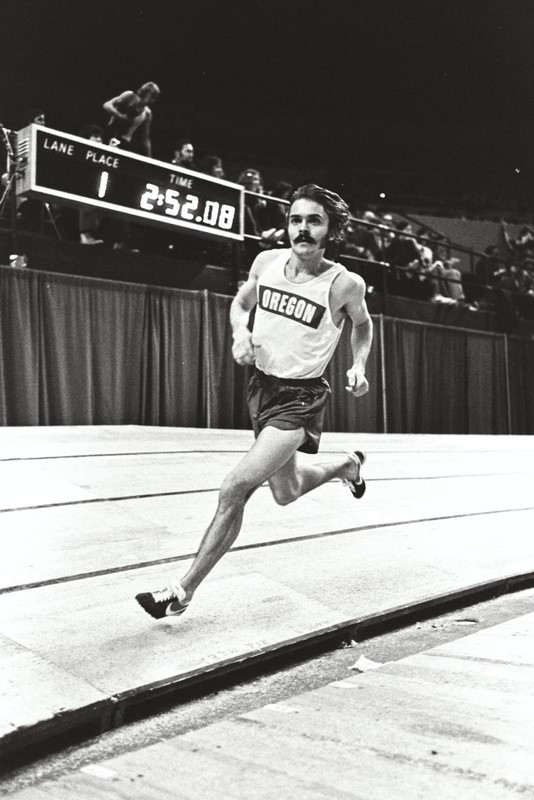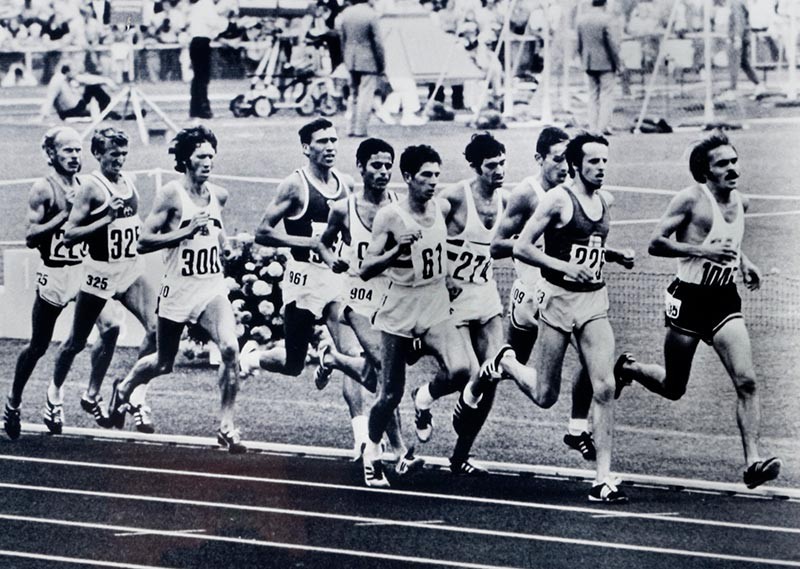 Backstory and Context
This Hall of Fame honors so many different sports, but it also celebrates excellence in officiating. The lone inductee in the officiating category is Howard Mayo. He started his career in 1956 when he reffed basketball games in Montana. He then gained acclaim in Portland, where he has been serving as the commissioner of the Portland Basketball Officials Association since 1977. As the commissioner, he regularly assigns officials to games across the state[1].
From the obscure to the familiar, the football category is littered with famous faces. One of the most notable faces in the Oregon Sports Hall of Fame in football is Norm Van Brocklin. Van Brocklin played his collegiate football at the University of Oregon from 1946 to 1948. He would go on to have a Hall of Fame career in the NFL, as he played stellar football for the St. Louis Rams and Philadelphia Eagles. His playing career ended after 12 seasons. He amassed 23,611 passing yards and was a nine-time Pro Bowler[2] . 
Another gem of Oregon is Portland native Johnny Pesky. He played his semi-professional baseball in Oregon before signing with the Boston Red Sox in 1940. His first few years in Boston were ones to remember, but something else worth remembering is his service in the second World War. After three years in the Navy, he returned to the diamond in 1946, and the Red Sox would go on to win the American League Championship. After nine years, he was traded to Detroit in 1952. He eventually ended his Hall of Fame career in 1954 with Washington.
He was inducted in the Oregon Sports Hall of Fame in 1980[3] .
A athlete with an outstanding performance of running all throughout his life is Steve Prefontaine. He will be remembered for many things in the Sports Hall of Fame, including his personal records which are:
1969
2-mile American H.S. Record 8:41.5
1971
5,000 meters American Record 13:30.4
1972
5,000 meters American Record 13:22.8 (Olympic Trials at Hayward Field) 2-mile 8:19.4
1973
5,000 meters American Record 13:22.4 2-mile indoor American Record 8:24.6 6-mile American Record 27:09.4
1974
Feb. 17, San Diego 2-mile Indoor American Record 8:20.4 3,000 meter indoor record 7:50.0
April 27, Eugene 10,000 meters American Record 27:43.8 (Hayward Field) 6-mile American Record 26:51.8
June 8, Eugene 3-mile American Record 12:51.4
June 26, Stockholm, Sweden 5,000 meters American Record 13:21.9
July 2, Milan, Italy 3,000 meters American Record 7:42.6
July 18, Stockholm, Sweden 2-mile American Record 8:18.4
1975
May 9, 1975 Coos Bay, Oregon 2,000 meters American Record 5:01.4
Sources
1. http://oregonsportshall.org/?page_id=175 2. http://oregonsportshall.org/?page_id=163 3. http://oregonsportshall.org/?page_id=163
2. "Steve Prefontaine Bio & Pix." University of Oregon Athletics, https://goducks.com/sports/2003/12/18/30594.aspx.
3.Dennehy, Cathal. "On Anniversary of Prefontaine's Death, His Family Shares Touching Memories." Runner's World, Runner's World, 14 June 2019, https://www.runnersworld.com/news/a20804869/family-members-share-memories-of-pre/.
4.Strout, Erin. "In Pre's Hometown, a New Tour Shows Where the Legend Was Born." Runner's World, Runner's World, 11 June 2019, https://www.runnersworld.com/news/a20858873/in-pres-hometown-a-new-tour-shows-where-the-legend-was-born/.
Additional Information