Harriet Tubman Home for the Aged
Introduction
Purchased in 1857, The Harriet Tubman Home for the Aged is one of the properties in New York associated with Harriet Tubman's life. The Home for the Aged was opened for Tubman to realize her dream of providing a nursing home to poor and elderly African-Americans. She would become a patient there herself as Tubman stayed in the home until her death. It is apart of the Harriet Tubman National Historical Park along with the Zion Church and her place of residence.
Images
Harriet Tubman Home for the Aged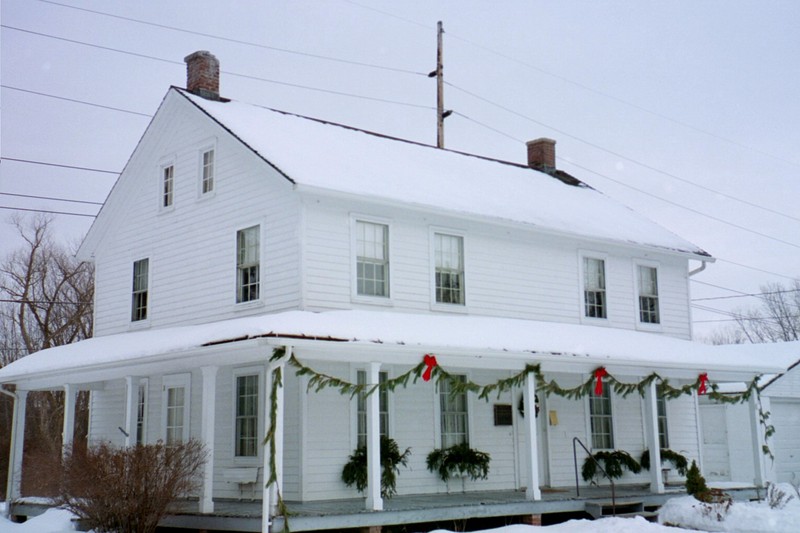 Backstory and Context
Harriet Tubman was born into slavery in Dorchester County, Maryland being whipped mercilessly by her owners. She also sustained a nasty head wound when a passerby threw heavy metal at her intended for another slave. This caused many dizzy spells and headaches along with a case of hypersomnia, which she suffered with throughout her life. Tubman began having weird dreams and vivid visions that she explained was her having conversations with God. This lead to her having a very religious life.
Escaping in 1849 to Philadelphia, Tubman needed to return to Maryland to save her family. She guided many other slaves to freedom and it was usually done overnight in secret. The Compromise of 1850 brought about the Fugitive Slave Act, which required all freed slaves needed to return to their owners with compliance. It was dubbed the "Bloodhound Bill" by anti-slavery advocates as dogs were used to track down escaped slaves. It is a very hated piece of legislation and is beloved to be one of the causes that divided the country during the American Civil War. Despite this legislation, Tubman lead slaves further north into what would become Canada. She also helped John Brown in a 1859 raid to help free slaves from Harpers Ferry, West Virginia.
Tubman worked as a cook and nurse for the Union Army at the start of the Civil War. She became the first woman to lead an army expedition, including a raid on Combahee Ferry where the Union freed 800 slaves. Afterwards, she retired to her home and took care of her parents. She also opened up a home for elderly African-Americans caring for them. Tubman's next actions in politics were about advocating for women's suffrage, but she fell to her illness and was admitted to her own hospital in 1911. She died later in 1913.
The Home of the Aged is apart of the Harriet Tubman National Historical Park. Other places in the park are her birthplace and the Zion Church, where Tubman attended church. She even deed her Home of the Aged over to the church officials. The park was established by the Obama administration and was signed by Interior Secretary Sally Jewell. It is owned by the National Park Service.
Sources
"Harriet Tubman Home for the Aged," National Park Service, Accessed May 6, 2015. http://www.nps.gov/nr/travel/underground/ny1.htm.
"Harriet Tubman National Historical Park," National Park Foundation. Accessed July 22nd 2021. https://www.nationalparks.org/connect/explore-parks/harriet-tubman-national-historical-park
Additional Information