The Judy Garland Museum
Introduction
The Judy Garland Museum was founded by Jackie Dingmann in 1975 and was originally located in the Old Central School. In 1991, museum obtained the house Judy Garland grew up in. Restoration efforts began in 1995 after a property for the museum was donated. The museum officially opened a year later and reopened in 2003 after an expansion. In 2014, the museum was the site of the Guinness World Record for the most people dressed up as Wizard of Oz characters in one place. Items on display include Garland's test dress from The Wizard of Oz, an Andy Warhol serigraph of Garland, and her birth certificate. The museum also features occasional lectures, film screenings, and live performances.
Images
Judy Garland's childhood home.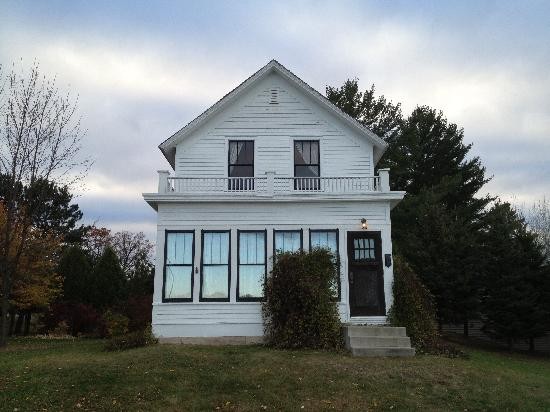 A look inside the house. Credit: Architectural Digest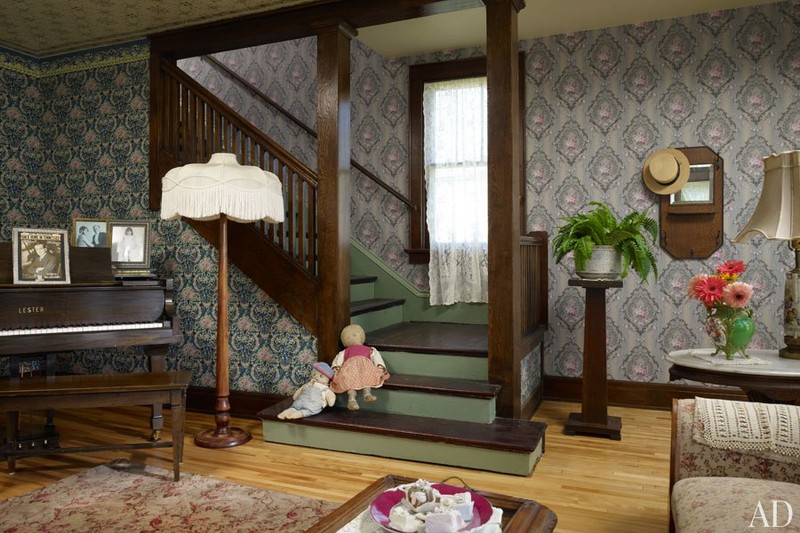 "As for my feelings toward 'Over the Rainbow,' it's become part of my life. It is so symbolic of all my dreams and wishes that I'm sure that's why people sometimes get tears in their eyes when they hear it." Judy Garland, pictured here in 1945.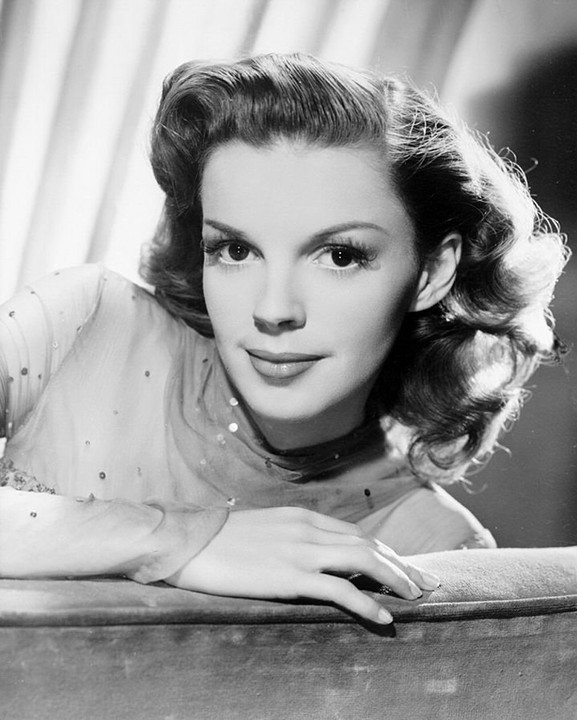 Judy Garland applying makeup backstage at the Greek Theater in 1957.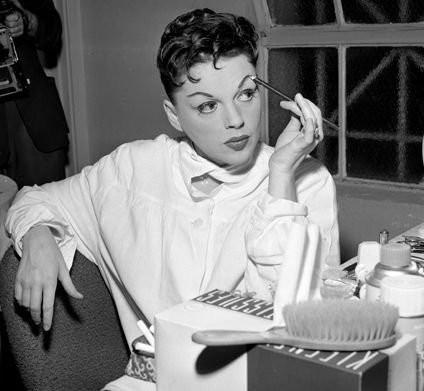 Backstory and Context
Judy Garland was born Frances Ethel Gumm on June 10, 1922. She was the third daughter born to Frank Avent Gumm and Ethel Marian Gumm, who were billed in their vaudeville act as Jack and Virginia Lee. The couple operated the New Grand Theatre in Grand Rapids, Minnesota where Garland made her singing debut at age two on December 26, 1924. Throughout her childhood, she and her sisters performed across the country. Their father died before Frances Gumm became Judy Garland ("Judy" coming from a popular song, and "Garland" being her mother's maiden name) when she signed a contract with Metro-Goldwyn-Mayer in 1935.
Garland made her official film debut in 1934's Pigskin Parade. A string of juvenile musicals, often pairing her with Mickey Rooney, followed thereafter. The biggest role of her youth was as Dorothy in 1939's The Wizard of Oz, for which she won a special "outstanding performance by a screen juvenile" Academy Award. The song "Somewhere Over the Rainbow" from the film became a staple of Garland's from then on. It was also around this time that she was given amphetamines for energy and other substances for sleep that began a lifelong addiction.
In 1941, at age nineteen, Garland married composer David Rose; they divorced three years later. Garland's next husband was director Vincent Minelli, who helped her move to more mature roles onscreen. The couple had one daughter, Liza Minelli, who would also become a famous singer/actress. Garland and Minelli divorced in 1952, two years after she was released from her MGM contract. Despite these troubles, Garland had success with her London stage show in 1951 and remarried, this time to Sidney Luft, in 1952. She and Luft had two children, Lorna (born 1952) and Joey (born 1955).
Perhaps Garland's second biggest role came along in the 1954 remake of A Star is Born. The two-and-a-half-hour-long movie showcased her singing abilities and garnered her another Academy Award nomination. Though she was predicted to win, Grace Kelly won for her role in The Country Girl. Comedian Groucho Marx called the event "the greatest robbery since the Brinks," a reference to the largest armed robbery in U.S. history at the time. Afterward, Garland's film career slowed down once again.
Garland's first of several "comebacks" came after doctors told her that she ought to retire after her years of stress and overwork. Instead, from 1960 to 1961, Garland performed in a series of concerts all over the world. The two-record recording of her final performance on that tour, at Carnegie Hall, became her best-selling album. It also won five Grammy awards, spent thirteen weeks at number one on the charts, and has never gone out of print. In 2003, the album was placed on the National Recording Registry after being deemed "culturally, historically, or aesthetically" significant.
After the tour, Garland appeared on the small screen on The Judy Garland Show from 1963 to 1964. Despite the show's early cancellation, she was nominated for an Emmy for Outstanding Performance in a Variety or Musical Program in 1964. In 1965, Garland divorced Luft and married actor Mark Herron. Garland divorced him a year after she returned to the London stage for a five-week cabaret performance in 1968. In 1969, Garland married for the last time. Husband Mickey Deans survived her after she died later that year of an accidental overdose.
The museum dedicated to her legacy is located in a house that was built in 1892 by steamboat captain Andrew Shook. The Gumm family bought the home from its then owner, Senator Daniel Gunn, in 1919. Garland spent her first four years in the house during the 1920s. It was later moved from its original location in 1938. The museum moved the house to its present location in 1994, and its staff has since worked to restore the building to its 1920s appearance, complete with family photos.
Sources
Judy Garland, 47, Found Dead. New York Times. June 23, 1969. Accessed August 30, 2018. https://archive.nytimes.com/www.nytimes.com/books/00/04/09/specials/garland-obit.html.

Schechter, Scott. Judy Garland. Encyclopedia Britannica. Accessed August 30, 2018. https://www.britannica.com/biography/Judy-Garland.

Judy Garland. Biography.com. April 02, 2014. Accessed August 30, 2018. https://www.biography.com/people/judy-garland-9306838.

Visit the Museum. Judy Garland Museum. Accessed August 30, 2018. http://www.judygarlandmuseum.com/visit-the-museum.

Judy's Life. Judy Garland Museum. Accessed August 30, 2018. http://www.judygarlandmuseum.com/judys-life.


Additional Information