Augusta Historical Museum
Introduction
The Augusta Historical Museum features exhibits related to local history, including the 1868 Chester N. James Log Cabin, and an exhibit devoted to local newspaper woman Bert Shore. The cabin, which is located next to the museum and, notably, is on its original spot, is listed on the National Register of Historic Places. The Augusta Historical Museum in Historic Downtown Augusta, Kansas offers rotating exhibits covering time eras from the pre-1800s throughout the 1950s. The museum is owned and operated by the Augusta Historical Society.
Images
The Augusta Historical Museum is operated by the Augusta Historical Society.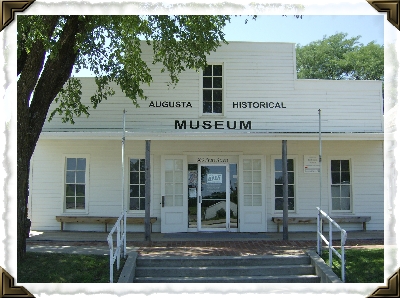 The Chester N. James House played an important role in Augusta's early history.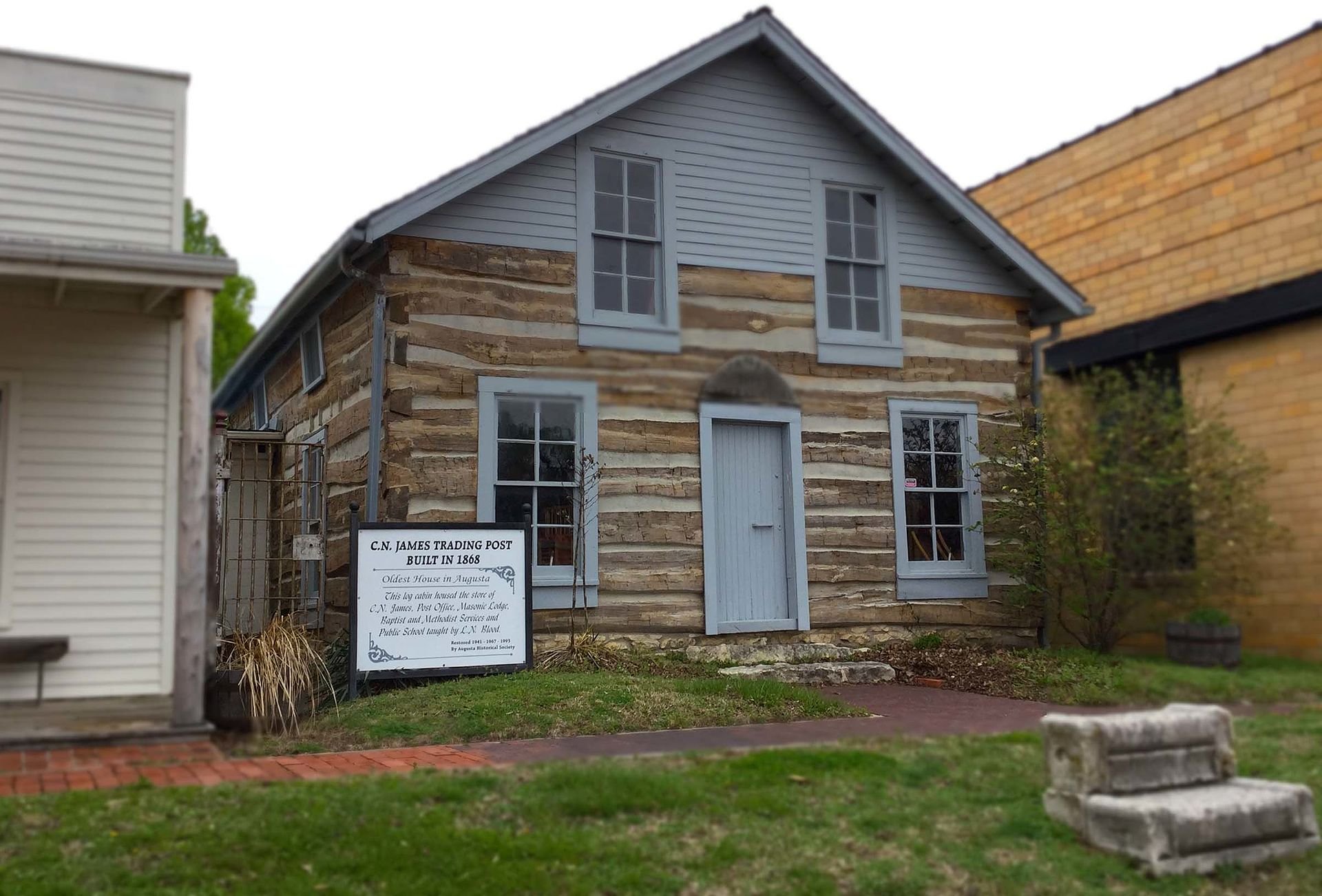 Backstory and Context
The log cabin is an important building in Augusta's history. It was the first building constructed in what would become the townsite. Chester N. James and his family lived on the second floor until 1869. He would become Augusta's first mayor and postmaster, and was a key player in the town's organization and incorporation (it was named after his wife, Augusta). Baptists held the first church services in the town in 1869 on the second floor of the house. Methodists would hold their first services in the house a year later. The house was also the location of the town's first school from 1868-1870. The Augusta Historical Society purchased the building in 1939 and then proceeded to restore it.
Sources
Charles Hall & Richard Pankratz. "Augusta Historical Museum." National Park Service - National Register of Historic Places Nomination Form. April 13, 1973. http://www.kshs.org/resource/national_register/nominationsNRDB/Butler_JamesCNCabinNR.pdf.

"Our Society." Augusta Historical Society. Accessed March 23, 2014. http://www.augustahistoricalsociety.com/our_society.

Photo of C.N. James Cabin: Art Davis, via Wikimedia Commons. https://en.wikipedia.org/wiki/National_Register_of_Historic_Places_listings_in_Butler_County,_Kansas...