McKinley Middle School
Introduction
The building was built in 1932 as a school for African-American students. The school has had many different names over the years. First known as Stop 16 and then Carter Woodson Jr. High School. When the schools became integrated to host all races the name became McKinley Junior High (now McKinley Middle School) in honor of President William McKinley.
Images
McKinley Middle School in the 1940s.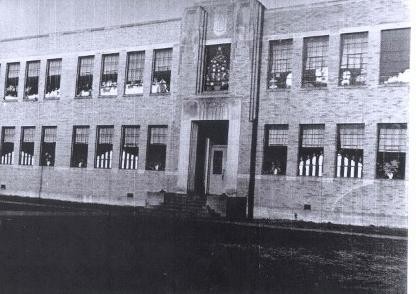 McKinley Middle School presently.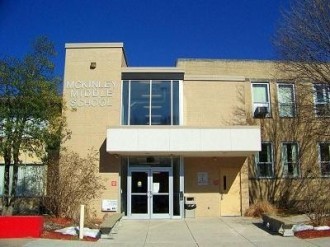 McKinley photo from Barbara Randall, 1981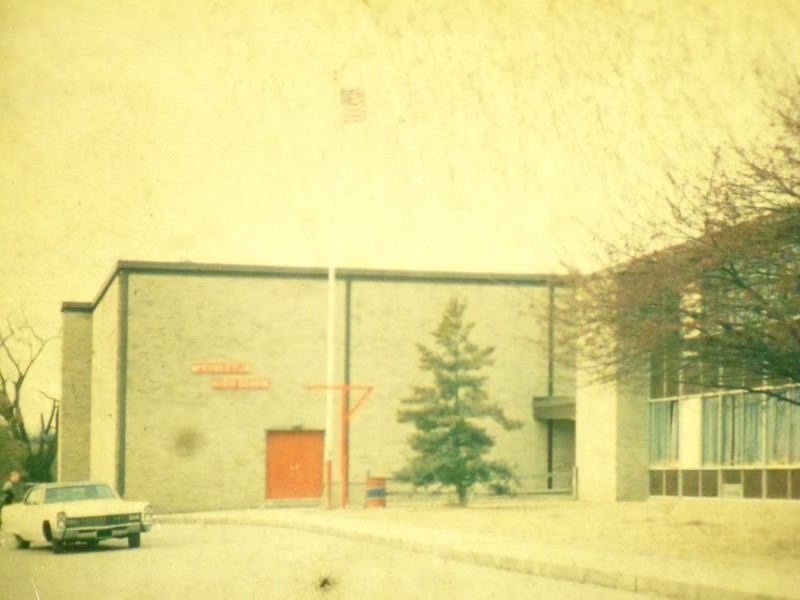 Shows when the school was built and the original name of the school.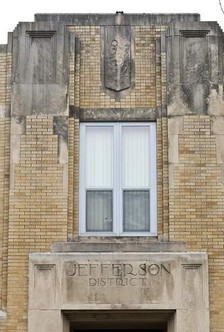 View of original McKinley Middle.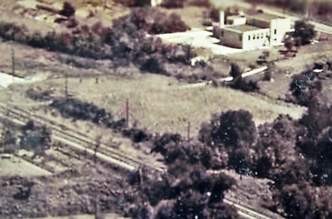 photo of Cater Woodson, who the school was named after when the name changed from Stop 16.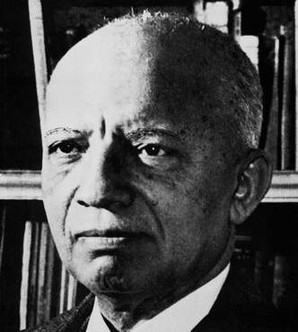 Trojan (McKinley) Newspaper 1957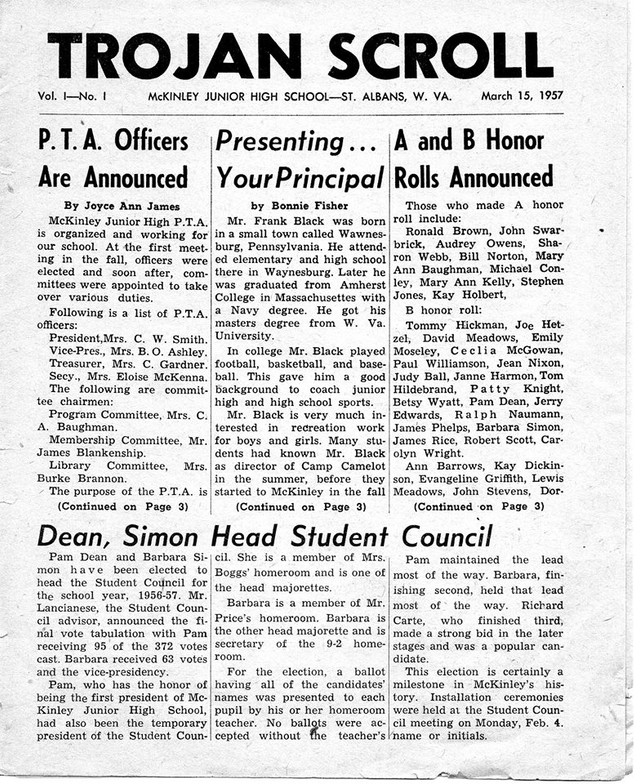 First portion of the school in mid 1930s. Note the 2 students.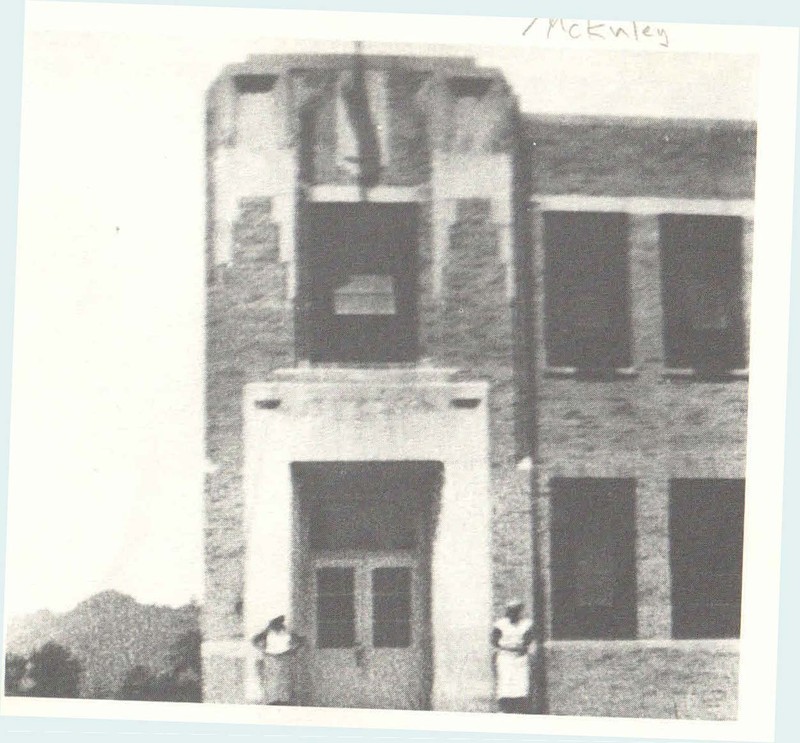 Trojan (McKinley) Newspaper 1957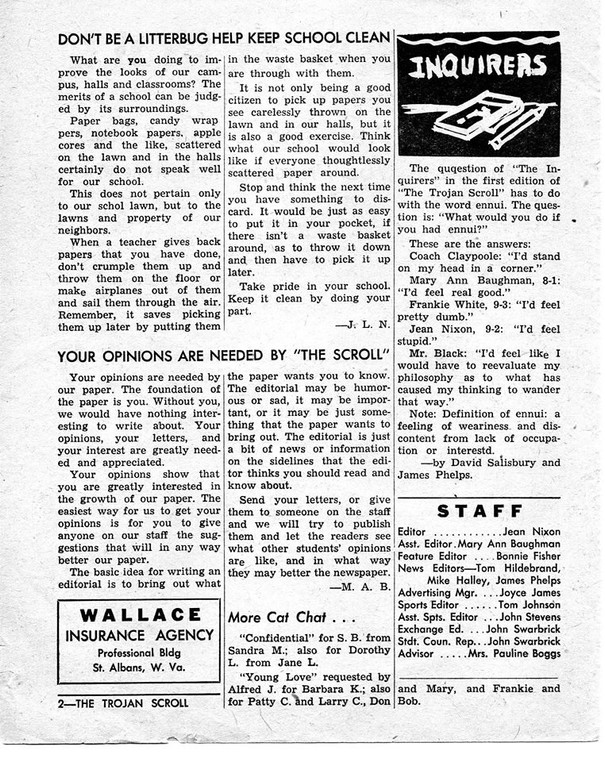 Backstory and Context
The original school building was built in 1932 and consisted of only four rooms for students to use. In 1940, four more rooms were added along with a gym and a kitchen. The school stayed that way until 1963, when money was provided for the building of five more classes, four specialty rooms, a library, and a new gym. Over time minor changes were added until 1993. The original building is still being used today along with the new parts it is connected to. The school has also recently added a football field behind the school building.
From 1933 to 1940, the new school was called Stop 16 Elementary School, with grades one through six. The new masonry school had two floors with four classrooms. The first principal / teacher was Joseph Kinney. In the fall of 1940, the junior high was added and the name was changed to Carter G. Woodson Elementary and Junior High School, with grades seven through nine added. The building was enlarged to include a gymnasium / cafeteria and more classrooms. High school students attend Garnet High School in Charleston. There were less than 200 students in grades one through nine during those years of existence.
The Black school ceased to exist in 1956 due to integration of Black and white students in the same school. The last principal at Carter G. Woodson School was Charles Preston. The name was then change to McKinley Junior High School mthen and some students from St. Albans Junior High began attending there also.
Former student, Eugene Washington, remembered that athletics, including basketball and football, was a big part of the school. "Homer W. Price was the coach," he said.
Carter G. Woodson students also enjoyed plays and carnivals, girls took home economics and boys took industrial arts in grades seven, eight and nine. The school year ended with a prom, class day and commencement. During the school's years of operation, students were taught culture, integrity, diligence and awareness of serf-esteem. Also, the school gained special recognition in various fields of endeavors.
The school is named after two distinguished Americans, both with ties to the Kanawha Valley. Carter G. Woodson, known as the "Father of Black History," holds an outstanding position in early 20th century American history. Woodson authored numerous scholarly books and founded Negro History Week in 1926 (precursor to Black History Month). Born to former slaves in Virginia, 1895, a twenty-year-old Carter entered Douglass High School in Huntington, WV, where he received his diploma in less than two years and in 1912, he received his Ph.D. in history from Harvard University. He served as dean of Howard University and WV State College.
The 2nd distinguished American is William McKinley became the 25th U.S. president in 1893. McKinley actually resided in the Kanawha Valley and Charleston in 1863 as he served in the Union Army during the Civil War at Ft. Scammon. His second term came to a tragic end in September 1901 when he was assassinated by Leon Czolgosz.
Sources
Marra, Amber. "School Serves as Reminder of Disappearing Heritage." |. N.p., 27 Jan. 2012. Web. 01 May 2015. St. Albans Historical Society, n.d. Web. 01 May 2015.

St. Albans Historical Society paper by Neil Richardson, 2006
Additional Information