Bozeman Carnegie Library
Introduction
The Bozeman Carnegie Library, now owned by the law firm Cok Kinzler PLLP, is a historic building located in Bozeman, Montana. Designed by architect C.S. Haire in the Classical Revival style, it was built between 1903 and 1904. It was placed on the National Register of Historic Places in 1979.
Images
The Bozeman Carnegie Library, now the home of the Cok Kinzler law firm.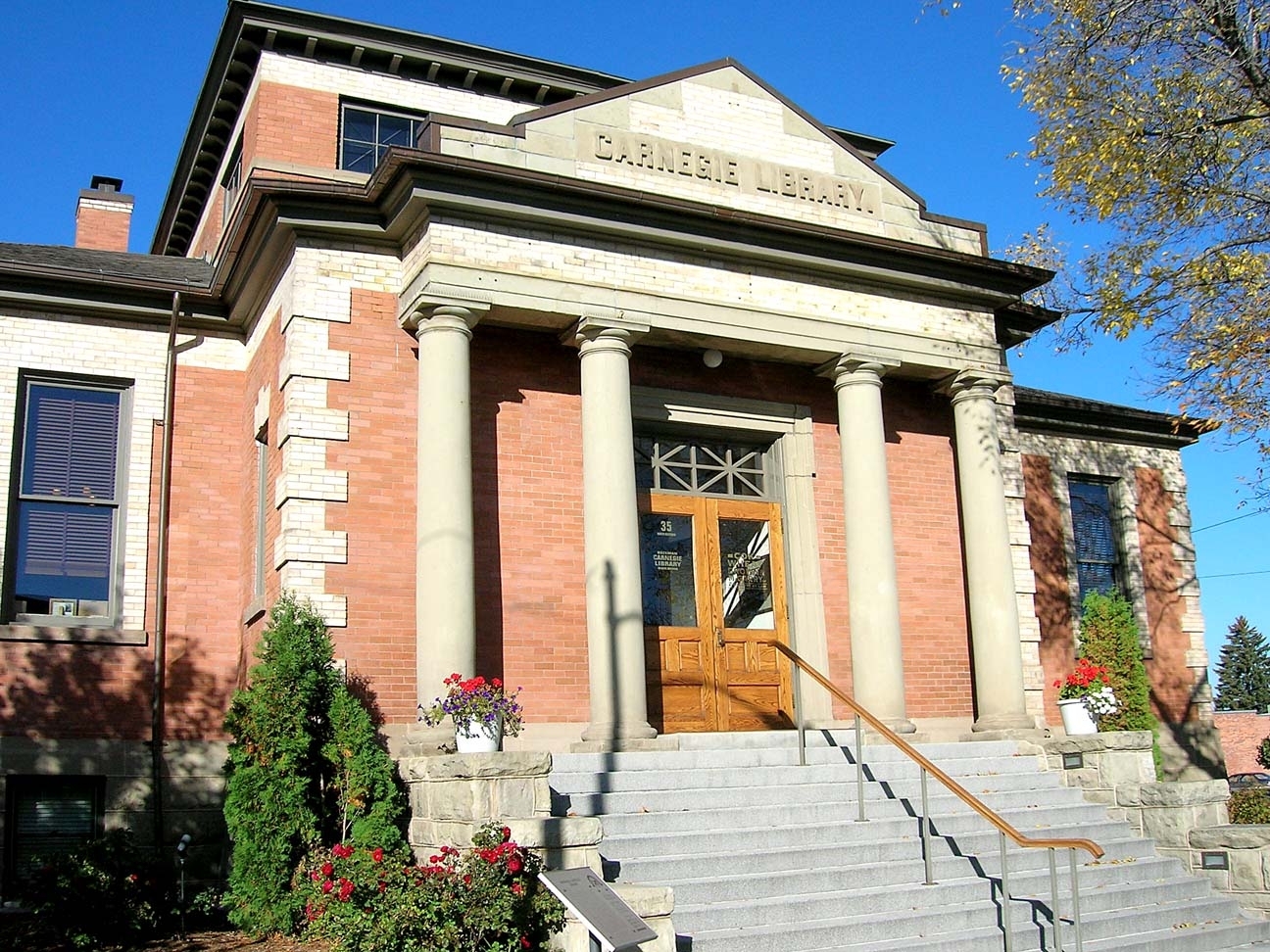 Backstory and Context
The library was completed in 1904 but the city had several small libraries since 1872. That year, the Young Men's Library Association collected books and lent them out. When the association dissolved the books were moved to a couple of law firms which let people borrow the books. In 1885, the Young Men's Christian Association formed an institute and opened a library. That eventually closed and the another library opened in city hall in 1890. As the number of books increased, it became clear that a new library was needed. A local librarian, Bell Chrisman, asked the city to request funds from philanthropist Andrew Carnegie, who soon provided the money. The library was open until 1980 when a new one was built. The city then used it for office space. It wasn't until 1999 that the building was renovated by the current law firm.
Sources
DeHaas, John D. "Bozeman Public Library," http://pdfhost.focus.nps.gov/docs/nrhp/text/79001402.PDF. 2-26-1979. Strahn, Derek. "The Saga of Bozeman's Library," Bozeman Daily Chronicle. 4-8-03. http://www.bozemandailychronicle.com/realty/article_02265b5b-0291-57ab-8975-114909405753.html. Retrieved 5-4-15.
Additional Information