Hook's Tavern
Introduction
Hook's Tavern is located on a 3 acre piece of land at the southeastern corner of the intersection of U.S. Rt. 50 and Smokey Hollow Road in Hampshire County, West Virginia. It was likely constructed in phases of time beginning in the early 1760s. Hook's Tavern became eligible for the National Register of Historic Places for its association with the rise of turnpikes in western Virginia by providing lodging and food services to travelers along the road. It is also a fine representation of the log architecture of the time in which it was used. The tavern underwent many changes as many additions were put into place between 1765 and 1848 to fit the needs of its customers and increase in business.
Images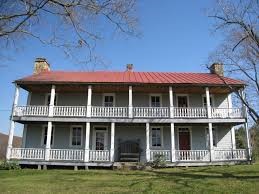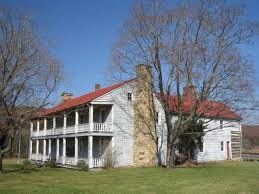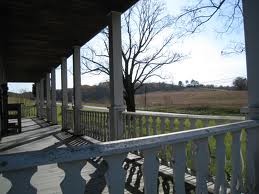 Backstory and Context
Hook's Tavern is located near the eastern base of Bear Garden mountain in Mill Branch valley and was constructed on property that belonged to an early Hampshire County settler named Peter Mauzy. In 1840, the property was obtained by the Hook family and they began operating the building as a tavern after renovating and adding the original structure. Uneven floor levels and different species of wood used to construct the home are the primary indications of additions to the tavern.
It wasn't until May 26, 1868 when Samuel Hook and John B. Sherrard obtained a hotel's license for $10 that they began operating the tavern as a hotel. The tavern had a substantial increase in patronage with the growth of the turnpike. It was then that more rooms were added to the original structure to better suit the demands of travelers.
The land that Hook's Tavern is located on was originally surveyed by George Washington between 1749 and 1752. Early land grant records indicate that the original owner of the property, Peter Mauzey, received two separate land grants, approximately 300 and 400 acres a piece, which built the original building on.
Hook's Tavern was operated throughout the Civil War and was even commandeered by a Confederate battalion for the purposes of housing 80 sick men. Records indicate that the men were extremely sick and with severe weather moving into the area, J.A. Hunter, the commander of the battalion, demanded that the tavern would serve the medical needs of the men. There were several confrontations in Hampshire County, many times farmers and businesses were asked to provide comfort, food, horses, beef, and other necessities to both the Union and Confederate Forces. After the war, the county court received many petitions for reimbursement for these amenities.
Sources
"Hook's Tavern" http://www.wvculture.org/shpo/nr/hampshire.html Web. 2 May 2015
Additional Information