Grailville
Introduction
A short half hour drive northeast of Cincinnati, the Grailville is a spiritual retreat center located in a stunning 315-acre natural preserve. The site can hold 75 people in its five guesthouses. With plenty of hiking trails and beautiful scenery, the Grailville makes for a nice overnight retreat but is still close enough for a day retreat from the city. It is a popular place for meditation and spiritual renewal. The site was established as the national headquarters of The Grail in 1944.
Images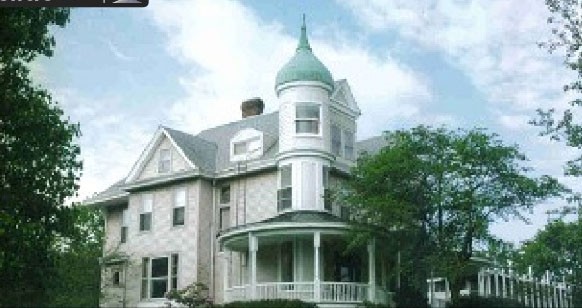 The labyrinth, one of the largest in the Midwest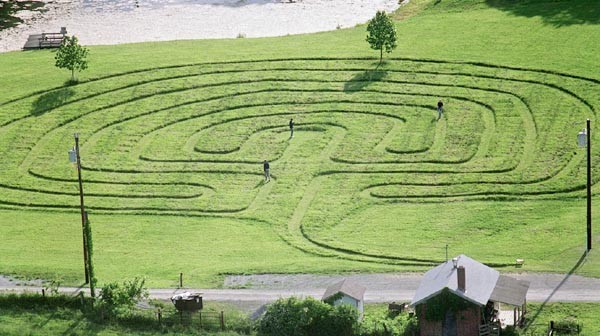 Backstory and Context
The Grail is an organization of women working together to promote peace and environmental sustainability. The site is also partnered with locally based Ohio organizations, such as the Community Shares of Greater Cincinnati, Girl Scouts of Western Ohio, and the Community Shares of Greater Cincinnati, ensuring that the site has a local as well as a global focus.
Grailville notably features one of the largest labyrinths in the Midwest. Cut into the grass, the labyrinth is 200 feet in diameter. Although labyrinths are often associated with the Christian tradition, this particular labyrinth is intentionally tied to no specific religion. Rather, it is described as a Cretan labyrinth, named for the labyrinth in the Palace of Knossos on Crete. This particular pattern symbolizes the idea of the female divine and the interconnection of all religions.
As mentioned above, part of the Grail's mission is to cultivate a culture of environmental sustainability. This ethos is reflected at Grailville. The produce served in meals to guests is grown on site. The site also produces honey, grass-fed cattle for beef, and chickens for eggs. Grailville is also a member of OEFFA (The Ohio Ecological Food and Farm Association). They also compost organic waste, recycle, and even have their own sewage treatment system constructed from wetlands.
This system is the first of its kind in the state of Ohio. This constructed wetland system mimics the way wetlands work in nature. After going through a series of natural filtration systems that include the water being held in a wetland cell, the wastewater re-enters the groundwater clean and fresh.
Sources
https://www.grailville.org/about-history.php http://www.grail-us.org/where-we-are/grailville/
Additional Information